One of the hardest parts of going to a wedding is finding the right gifts for the bride and groom. If you plan on not buying a gift outside of the registry then it makes finding the perfect present much harder.
If you want the bride and groom to have an awesome start to their new life together here are some gift ideas to help make that happen.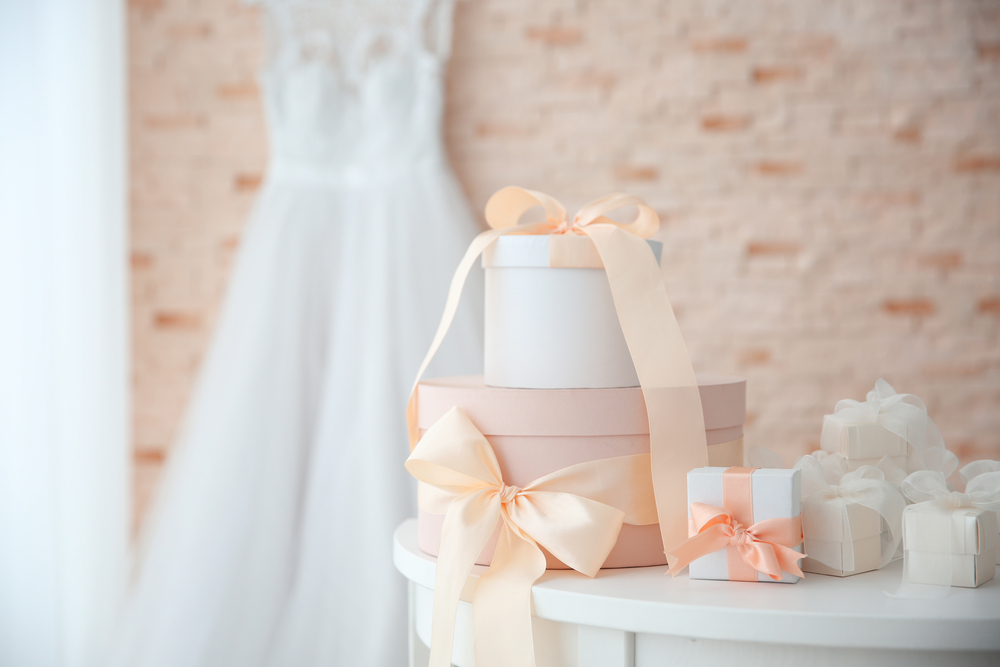 1. Heartfelt Cookware
Who doesn't love some cookware, especially the from the romantic sets of Le Creuset? Every time the bride or groom cooks in one of these pots or pans they will remember their wedding.
2. Breakfast
If the Le Creuset cookware was too expensive then getting a heart-shaped waffle iron might be right up your alley. To add to this gift you could include a nice waffle-making cookbook and a bottle of maple syrup.
3. Cookbooks
This next gift will require some legwork beforehand, you need to gather up the favorite cookbooks of your friends and family, especially those in a happy marriage. Any memory they have in making the recipes would add a lot of sentimental value and should be included.
4. Celebrating Milestones
Buy the happy couple their favorite type of wine and put labels associated with certain milestones on the bottle such as their first anniversary. Some could be a job promotion, first birthdays as a married man or woman, get creative with this one.
5. Star Gazing
This gift may seem expensive and cheesy but staring up at the night sky is one of the most romantic things you can do. A telescope could be the perfect gift for newlyweds that love the stars.
6. Romantic Picnics
A stylish matching picnic set that has all the dishes and silverware is a great way to tell the newlyweds that you want them to have a romantic future. Picnics are one of the best ways to go explore nature and spend some quality time together.
7. Love Letters
If you know the couple loves to write and they are great with words, getting some beautiful stationery and a nice pair of pens will allow them to write passionate love letters to each other.
8. Special Holidays
Many registries have items for the home and they forget about all the new holidays the new married couple will experience together. Getting them a special gift for each holiday, like a special ornament for Christmas or two heart-shaped glasses for new years.
9. Evening by the Fire
Enjoying a nice slow-burning fire in the evening, what could be more romantic? You could help encourage these times by giving them a popcorn popper over the fire, a fondue set with champagne, or even a romantic board game.
10. Stitching a Quilt
Now that this newly married couple has committed to being together forever, what could symbolize this more than with a commissioned quilt that patches together clothing items from the whole family. A nice sentimental touch could be adding items from family members that have passed on.
While these may be our favorite ideas there are plenty more romantic wedding gifts to give to your loved ones. We hope you try these gift ideas when you celebrate the weddings of your friends and family.