Brides and grooms are always finding new ways to make their ceremonies fun, memorable and interesting for all involved. If you want to transform your ceremony from a mere rite of passage into a major event, you may want to consider incorporating some of these on-trend elements to make your wedding even more personal and special.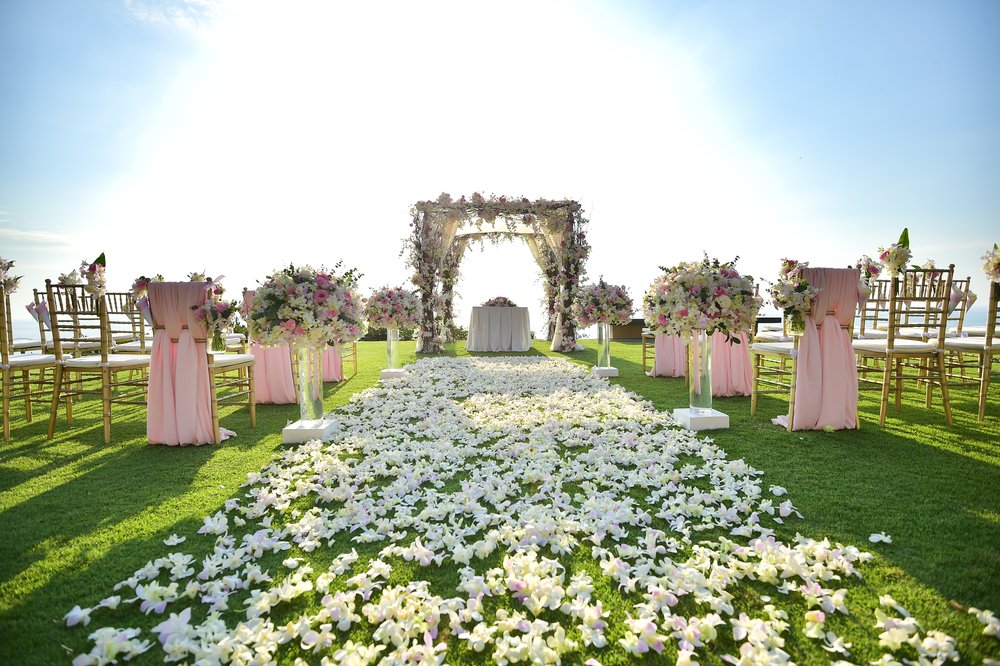 Personalized Ring Box
Ring bearer pillows are a delightful addition to any wedding ceremony, but you can keep these valuable jewelry pieces safe before and after the vow exchange with a personalized ring box. Ring boxes are also a fun and easy way to handle the ring presentation if you're opting not to have a ring bearer in your ceremony and are giving ring duties to the best man instead.
Either way, you'll have a lovely reminder of your wedding day and keepsake box that will hold both of your rings for the rest of your lives together. From rustic carved wood to engraved metal and glass, there are many different varieties to choose from.
Unity Symbols
Many brides and grooms want to include more symbolism in their ceremony than simply exchanging vows. Unity candles and sands are becoming increasingly popular for this reason, and they're a powerful way to represent the commitment you're making with the joining of flames or mingling of different color sand.
While the unity candle is a relatively new phenomenon, it's a bit more of a tradition than unity sands at this point, but that doesn't mean one is better than the other. Whichever option appeals most to you and your intended is the one you should choose. Each one has its own benefits; the unity candle can be quite dramatic for an indoor or nighttime wedding, but the sands give you a take-home decoration to remember your special day.Sand is also a great option if you're tying the knot somewhere windy, which may cause problems when it comes to keeping candles lit.
Comfort Items for Guests
Keeping your guests comfortable is always a priority for a host, and it's no different on your wedding day. If you're hosting a spring, summer or fall wedding on a day that turns out to be quite warm and sunny, it's a good idea to provide some cooling refreshments at your guest check-in station at the entrance to the ceremony site. You can provide cold water, lemonade, soda and even chilled champagne for guests to sip on.
Parasols are a great addition to this setup in super sunny weather; you can include a decorative vintage umbrella stand and a little sign that invites guests to take one and stay cool. Little chalkboard signs are perfect for this purpose and add a cute rustic touch to the proceedings. If it's supposed to be very hot and sunny, you can even offer a small basket of hand fans and some travel-size sunscreen bottles so guests stay completely comfortable as they celebrate your union.