Want to make your next big bash one to remember? Whether you're planning a baby shower or a wedding, your next big party should have one or all three of these great decor features for your guests to enjoy.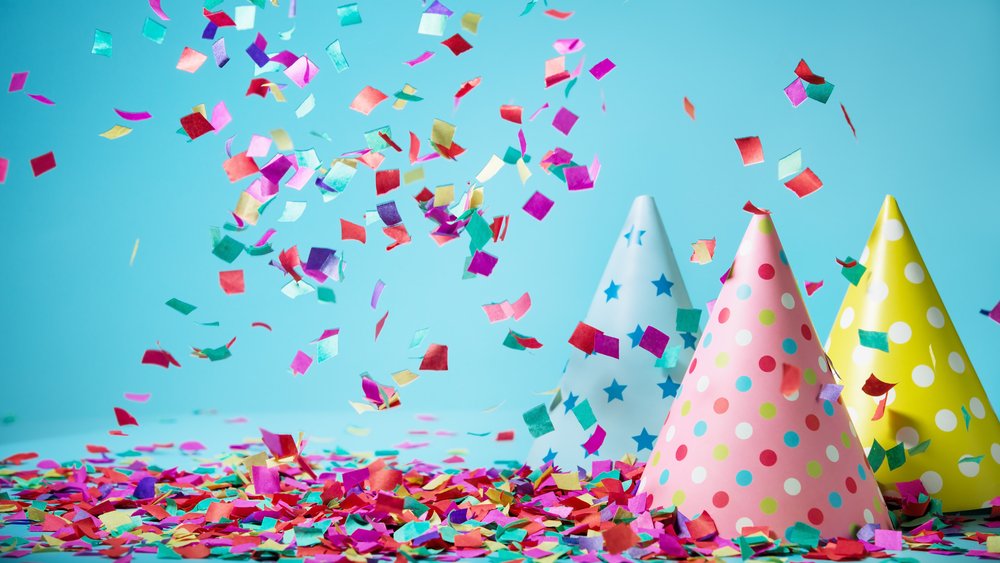 Photo Backdrop and Props
We're living in an era of selfies and social sharing, and that means your event should offer guests plenty of great photo opportunities so everyone can commemorate the event and remember how fun it was. You can set up a fun photo booth area with good lighting and a simple backdrop for guests to stand against and have their moment to remember. Your backdrop can be a bare wall or something with a little bit of decor—plants, garlands, balloons, signs and wrinkle-free pieces of fabric are all great options you can use. You can also provide props like hats, mustaches on sticks, silly glasses, inflatable animals and speech bubble signs that say things like "LOL" or "Congrats!"
If your party has a specific theme, try to pick backdrop and prop items that fit in with that theme. For example, a tropical birthday party can use lei flower necklaces for props, while a garden-themed wedding can use faux butterflies and paper flowers for the backdrop.
Awesome Food
A party without any snacks at all is a little drab. Food not only enlivens an event but also serves as a conversation starter for guests. Having good food is also an effective way to make sure everyone sticks around and enjoys themselves. The key is picking a good menu. If you plan on hosting a big event for a dozen people or more, hiring a caterer can be the best way to go. That way, you can actually enjoy yourself and mingle with your loved ones rather than doing all the cooking and serving yourself.
You may even want to get a food truck to park at your event venue so you and your guests can feast on casual but delicious treats. For weddings, a food truck reception can be a fun way of giving guests their choice of multiple different dishes, and these mobile cafes can also be a good choice for an after-hours snack option if you plan to keep your reception party going late into the night.
Personalized Favors
Party favors are meant to help guests remember the awesome time they had celebrating your big event, and personalized favors are the best way of making sure your guests have something specific to remember. From hand fans and embroidered towels to scented candles, tea, bottle openers and key chains, there are a lot of different options to consider. Ideally, you'll choose an item that matches with your event in some way. Floral scented candles printed with a personalized label are a great choice for a garden party wedding. Bottle openers are a great choice for a beer-tasting birthday party. You can get really creative with this to come up with the perfect idea.
Whatever you choose to include in your next party SG Wedding favors can bring your ideas into reality. With generous product offerings in a variety of different categories, you're sure to find the party supplies you need to host the event of a lifetime.