Weddings are a major life milestone, but they aren't the only events that call for serious celebration. If you don't have a wedding on the horizon anytime soon, use one of these occasions as an excuse to treat your family and friends (and yourself) to a big party.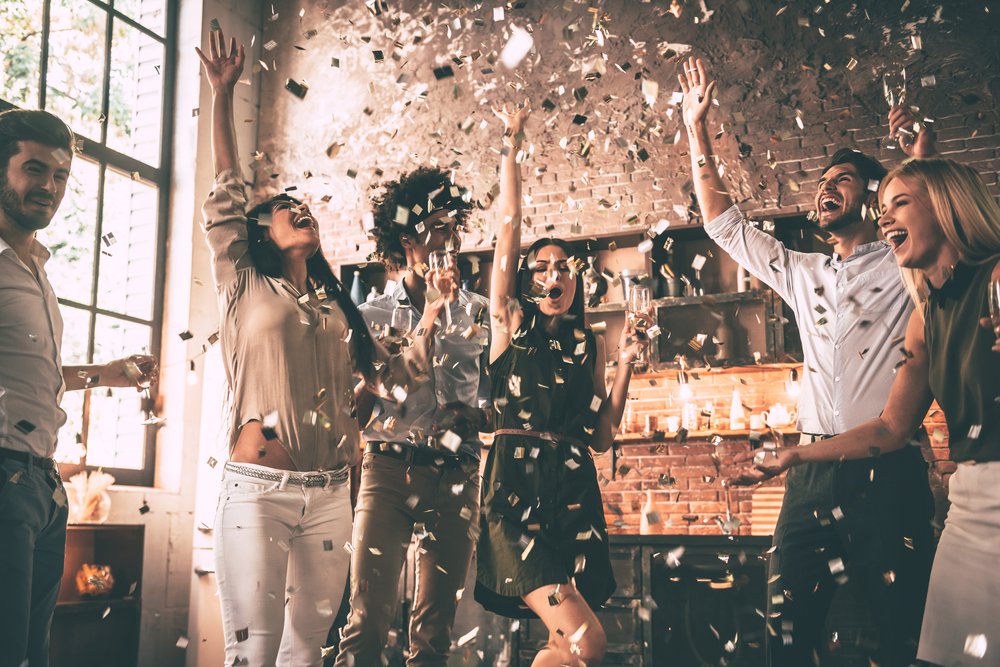 Milestone Birthdays
This is a fun party excuse for both adults and children; whether it's a 1st birthday or a 50th, certain years just feel more significant than others. Use these occasions as an excuse to throw a big birthday bash with all of your favorite people. Adults can even invite loved ones to join them on a vacation for an extended party that includes one big event night and several others filled with fun conversations and unforgettable memories. Whether you stay at home or travel, choose a unique venue and decorate it according to a theme to really make it clear that this particular birthday is a major special occasion.
Major Professional Accomplishments
Whether you're finally getting a hard-earned graduate degree or you're celebrating 10 years as a successful business owner, significant professional accomplishments can be the most significant and satisfying events in your lifetime. Any major professional milestone that signifies hard work and success offers a great reason to gather the people who've helped you get where you are today and celebrate with fun party favors and delicious food.
Buying a New House
Housewarming parties are such a great idea. The entire concept behind this kind of celebration is that a new house needs to be properly seasoned with a night of laughter and shared good energy with new neighbors, old friends and proud family members. Just be sure to time your party right. Most people wait until their houses are fully decorated and settled before hosting a housewarming bash, and you may want to follow suit so you can have a fully furnished and presentable home in order and keep party stuff off your move-in to-do list.
Moving to a New City
Embarking on a new life adventure is often bittersweet. You're excited about where you're going, but you may not be ready to leave all the people, places and things in your current city behind. Make the transition easier by throwing a massive going away party in your old home before it's time to head off to greener pastures. You can even have a guestbook set up where your friends, colleagues and neighbors can leave well wishes or stories about their favorite time spending time with you in your soon-to-be old home.
Don't miss out on the fun of a big celebration just because you aren't currently planning a wedding. Any of the four party occasions discussed above are suitable excuses to gather everyone together and have a good time. In fact, because birthday, housewarming, going away and business success parties aren't bound by the same social conventions and expectations as a wedding, you may even find that planning these parties is easier and less time-consuming than the process of planning a wedding.