Bridal Party Gifts with Personalization Options are Outstanding in Quality and Appearance
Bridal party gifts are exciting and personal. They can be exceptionally sentimental in value, too. If you want to give your bridal party something outstanding to remember their role in your wedding by, consider the different options SG Wedding Favors has available for you to choose from today. To make the selection process as easy as possible, we've listed some of our favorite items for you to consider.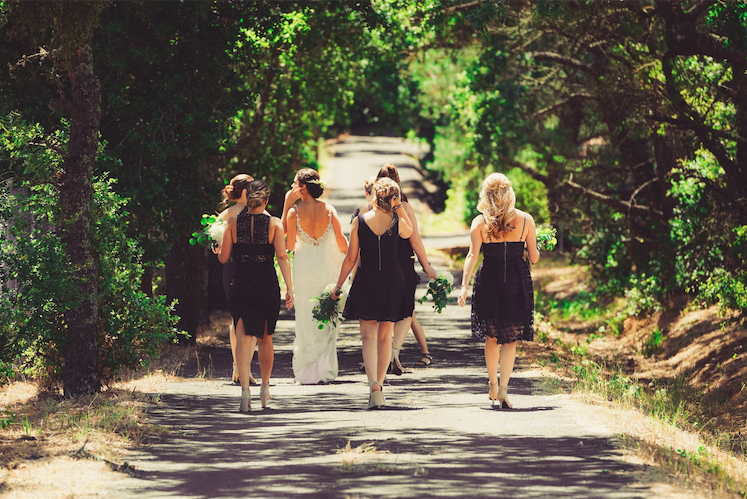 Here are five bridal party gift ideas for you to consider today:
Wine Glasses. Available in many styles, you can customize them to reflect details about your special day. If your wedding party loves wine, you can buy them a bottle to go with the glass as an extra special thank you gift for being part of your celebration.
Watch Holder. Another option that can be customized is watch holder boxes with glass lids. A safe place to keep jewelry and watches, it sits on a surface and can be accessed by lifting the lid. Make a great impression on the recipient of the gift by wrapping it in beautiful paper before giving it to them.
Crystal Perfume Bottles. Create a signature scent at a perfumery and fill the bottles with the fragrance. Tie a pretty ribbon around each bottle with the recipient's name written on it. It's a thoughtful gift that they'll enjoy using on special occasions.
Heart Purse Valet. Give your bridal party a place to hang their purses, so they don't need to set them on the floor. A purse valet is portable and functional. It's something they can carry in their purse and take out of it whenever they're dining somewhere.
Crystal Luggage Tags. Perfect for the bridal party member that loves to travel, a luggage tag is stylish and useful. It allows them to put their name, address, phone number, and email address on their luggage if it gets lost. It also makes luggage easier to identify because of all of its crystal bling.
Personalized bridal party gifts are full of meaning. They fill the recipient with warm sentiment. They can be useful, too, making them even more valuable to the members of your bridal party. There are many options to choose from, too, making it fun to select something meaningful for each person participating in your wedding day celebration.
Buy Your Personalized Bridal Party Gifts from SG Wedding Favors
SG Wedding Favors offers a wide selection of beautiful gifts that you can personalize with your message. Give the people that you care about the most something special to remember your wedding day by. You've got many options to choose from in varying price ranges to meet your budget and needs.