Whether this is the first time hosting a baby shower or not, you probably have a few questions about etiquette. As the host, you want to create the perfect event to help the mom-to-be with all the essentials she will need. You also want to celebrate by creating a fun setting for the guests to enjoy. Here are five need-to-know baby shower etiquette guidelines to help you create the perfect event for the new arrival.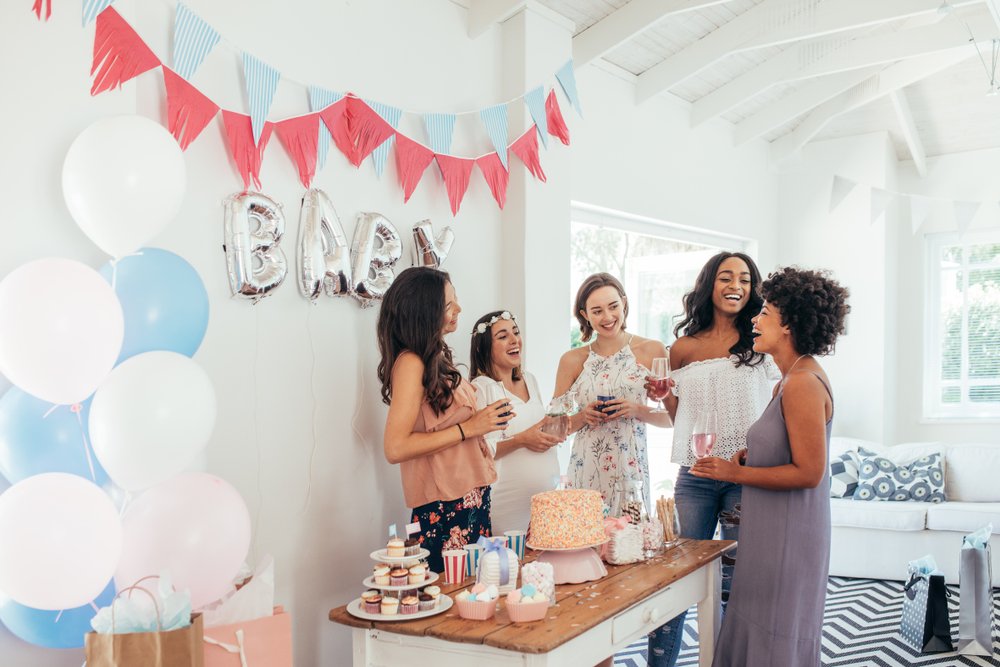 Listen To The Guest Of Honor
Since the mom is the guest of honor, it is essential to listen to her about what she would like which includes the theme, the guest list, the food, the games, and the décor. Typically, showers are held anywhere from four to eight weeks before the due date. It will give you plenty of time to plan.
Register The Mom-To-Be For Gifts
You will need to register for gifts if the mother has not done so. You can choose a store that has a registry or select a shop that provides personalized gifts for the parents or the new baby. Make sure to include this information on the invitation to let guests know an excellent source to purchase gifts.
Paper Invitations or Social Media?
In today's atmosphere, the world tends to live life on social media, so it makes sense that people wonder if paper invitations are still used in the digital age. Proper etiquette dictates that you send out paper invitations six weeks before the shower as a formal invite. Guests should have the vital information as to where and when the event will be. You should include a message to RSVP so that you can begin to plan based on the need for a proper guest count.
Choose Appropriate Theme, Décor, and Food
You will want to decide on the theme to select proper décor. If you do not know the gender, do not choose pink or blue color palettes since it could lead to an embarrassing moment if you guess the wrong one. You want to create a stylish, chic environment that is celebratory without it being gender-friendly. Choose food that sets the scene, but do not forget to make sure the expectant mom can eat what you intend to serve.
Your Duties As The Host
It will be your duty to greet the guests as they arrive. Make sure you begin on time so that you have time for everything you planned. You can provide name tags, or you can place card holders on the table. You can also act as the person who breaks the ice and gets everyone to engage.
A second duty is to set up a favors table for the guests. As you will buy the favors, you can choose affordable items like Owl Always Love You Salt & Pepper Shakers or create your own using our Love in a Cottage DIY Favor Box. You can also make cute jelly bean filled Mini Glass Candy Jars which you can use as a guess-how-many game. Create a few games that are just as fun and energetic.
Lastly, it will be your duty to record all the gifts to send thank-you cards which is an essential baby shower etiquette rule. When the party ends, you should also thank the guests for coming. If you follow these guidelines, you will be able to create an enjoyable baby shower that everyone will enjoy.