Do you really need to buy wedding favors? It's all about your wedding favor etiquette as it is the easiest way to say thank-you to guests and show your appreciation for their attendance. The problem that many brides and grooms experience is deciding on what favors to buy that are not boring yet still fit within their budgets. Most importantly, they want favors guests will use. If you are having the same issue, here are five reasons to choose kitchen wedding favors for guests.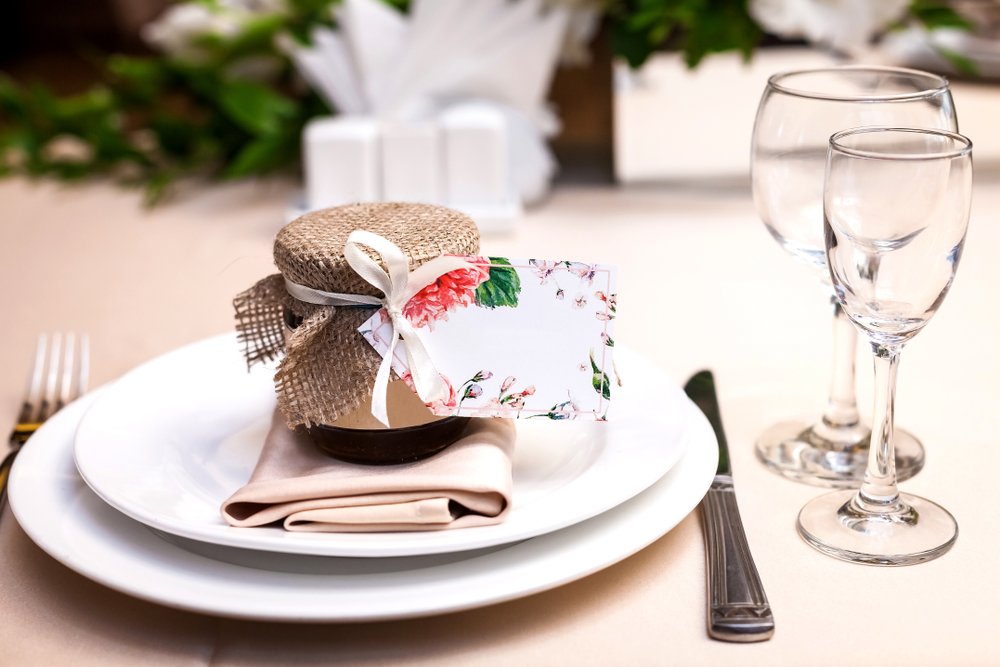 1. Kitchenware Is A Usable Wedding Favor Etiquette Idea
You do not have to buy wedding favors because it is not as crucial a decision as buying food or décor. You should consider it, however, as it is vital to wedding favor etiquette as it allows you to use this tradition to let your guests know you are thinking about them on your big day. Kitchenware will also create a lasting impression worth the investment.
2. Ideal Favor Ideas
Have you ever thought about why the most common gifts that couples receive at their weddings are inspired by the kitchen? It's simple, really, since it is the most sensible purchase that your guests can make as they know you are setting up a new household and will need these items. The same theory can be applied to your guests as they also buy items and décor for their kitchens, so it makes sense to go with kitchenware favors. Also, buying kitchen wedding favors will remind guests of your wedding when they see them.
3. Affordable Favors
If you are looking for affordable items to stay within your budget, kitchen favors are the perfect solution as prices start as low as $2.20 for beautiful tableware. Moreover, you know your guests will use these favors and are also practical items that share your joy.
Popular SG Wedding Favors Items Include:
Tip: The great news about these prices is that you get discounted rates when you buy in bulk. Its an even better way to reduce the wedding costs by saving on your favor budget.
4. Creates A Thoughtful Keepsake
You can bet that kitchen wedding favors will make a splash in anyone's home, but they also create thoughtful keepsakes your guests will want to cherish a lifetime which is an even better reason to choose kitchenware to decorate your wedding favor table with love.
5. Personalized Wedding Favors
Did you know that we are the leading Singaporean company that specializes in personalized gifts? Turning kitchenware into personalized wedding favors is a smart choice. When you personalize the experience, it creates the best wedding favors.
Popular SG Wedding Favors Items You Can Personalize Include:
If we have yet to convince you of the practicality of choosing kitchen wedding favors, contact us so that we can help you select kitchenware that will leave guests feeling loved and appreciated.