One of the many considerations you'll make while planning your wedding is which type of invitations to order. Considering the personal nature of the stationery and the fact that it will be personalized with details about your ceremony and reception, you'll want to choose wisely. The invitations you select tell the story about your romance as well as your wedding plans. The stationery is often as unique as you are so it adds to the theme of your event and gets people excited to attend it.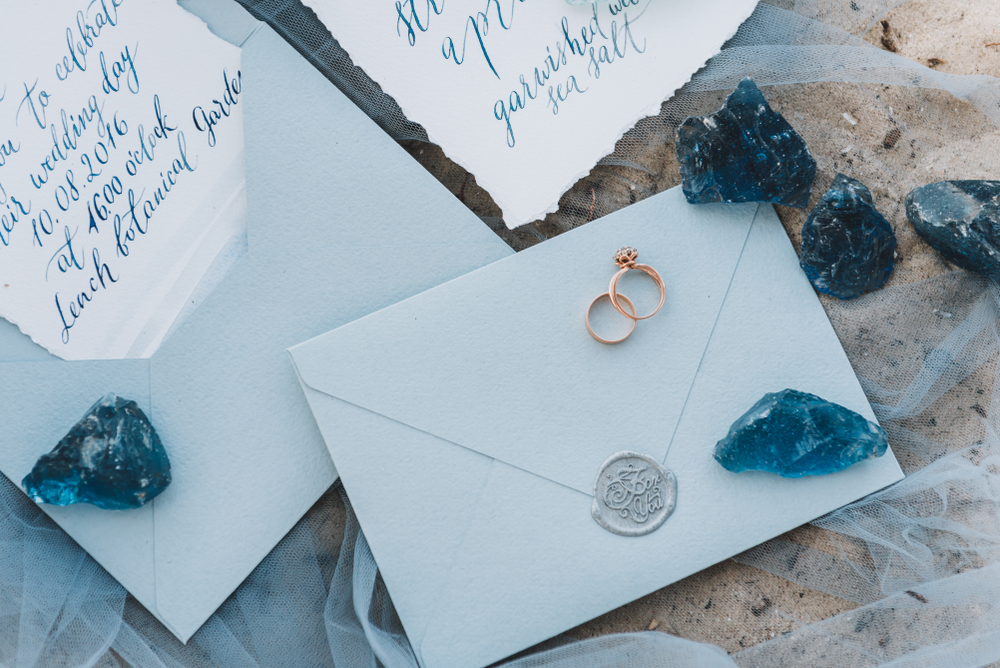 Factors to Think About When Deciding Which Stationery to Order
As with any other decision you'll make about your wedding, there are things to think about before ordering from SG Wedding Favors. Taking some time to brainstorm ideas and come up with the right text for your invites is very important. It makes the ordering process much easier for you to complete.
Here are five things to consider when ordering bulk wedding invitations:
1. The Wedding Theme.
Consider what type of message you're trying to send to others about your special event. Choosing a theme makes planning a ceremony and reception easier. It allows you to view the inventory that we keep of wedding invitations and select stationery based on its appearance. It ties into your theme.
2. Your Budget.
How much money have you set aside for invitations? Can you stay within that budget without going over? Is there extra money reserved in the event you can't find stationery you like in your price range? The amount you've set aside for invitations determines what you'll be able to justify price-wise to buy.
3. The Number of Guests.
Creating a guest list prior to ordering invitations allows you to get the right amount without having extras in return. There isn't a lot you can do with invitations that have been personalized with your information if you're not able to send them to your guests. Knowing how many boxes you'll need in advance makes it easier to order the custom stationery.
4. The Details You Need to Relay.
You'll want to be able to print as many details on the invitations as possible. That way, you have less work to do yourself. All you'll need to do is address the envelopes and mail them out. You won't be forced to create additional slips of paper to include with the invites.
5. Postage Costs.
Each invitation that you mail needs postage. Keep in mind that not only will you pay for your stationery, you'll also need to cover the stamps it takes to get it to its destination. Allow enough money in your budget for invitations to cover postage, too.
There are many things to think about when choosing invitations for your wedding ceremony and reception. Now that you've covered the most important details, you can move on to other to-dos on your checklist. You'll have taken care of one of the most important tasks of all, inviting your family, friends, and co-workers to take part in your big day with you.
SG Wedding Favors Makes Ordering Invitations Quick and Easy
With a wide selection of options to choose from, personalizing your invitations with SG Wedding Favors is easy. We'll even assist you by answering any questions that come up for you before placing your order. Once your final decision is made, you'll be able to get your invitations bulk ordered, personalized, and into the hands of your relatives and friends long before your wedding day.