Paper Parasol Uses for Your Ceremony or Reception
We mention five ways to use paper parasols on your wedding day below. That way, you have as many options as possible to choose from immediately. You can be very creative in your approach to using parasols made of paper in your special celebration.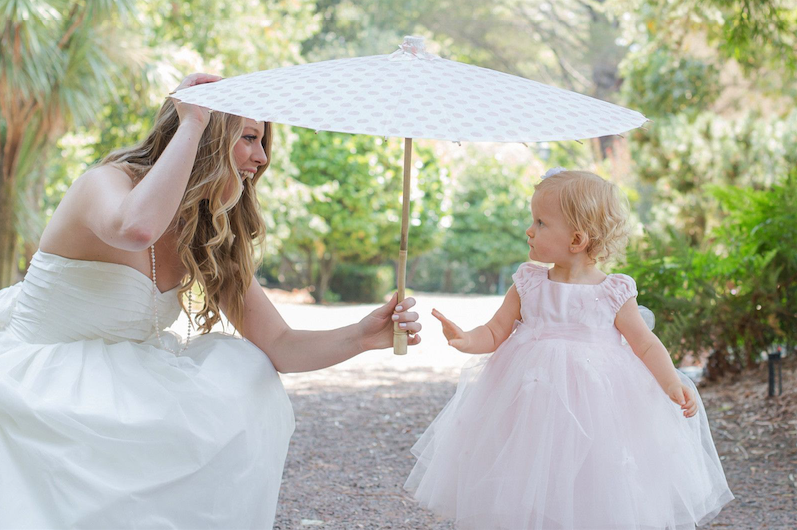 For your bridesmaids to carry. Instead of flowers, why not carry parasols instead. Your bridesmaids can be different than those at other weddings by doing something out of the ordinary. Parasols are lightweight and come in different colors to match their dresses.
To hang above to create an art installation. Show off your artistic side. Have an assortment of parasols creatively hung above the venue. You can work ahead of the event to come up with an arrangement that is beautiful and interesting.
Opened up on tables and filled with flowers to create unique centerpieces. If the tables are large enough, make a visual impact with open parasols. They can hold a variety of items, such as flower petals. Once the event is over, you can send them home with guests as a souvenir.
Hung above the bride, groom, and officiant as they recite their vows. Create a canopy of sorts to provide protection from the hot sun. It's also a way to emphasize that area of the room. People will direct their attention to the front of the room and on you and your spouse.
Used as props for wedding photography. Paper parasols photograph well. They're the type of prop that is lightweight and easy to hold, too. Your photographer will give pointers on ways to make the parasols a part of the pictures that you take.
Parasols are a fun and interesting décor item that you can purchase for your special day. Choose the colors and materials that appeal to you most after viewing your options on our website. You'll find them exceptional in quality and value. You can purchase just a few or many, depending on your needs and budget.
SG Wedding Favors is the Place to Buy Paper Parasols
Paper parasols come in many colors and patterns for you to choose from today. They're bright, colorful, and an effective way to protect you and your guests from the sun. If you want to add an element of surprise and delight, don't forget to order paper parasols from SG Wedding Favors today.
We have everything you need to throw the wedding of your dreams. From invitations to champagne glasses, you've got options that meet your needs and fit the theme of your special day. Contact us with any questions that you have about our products or the ordering process.