The most memorable weddings include the intricate touches that give guests a little something extra to remember the event with. Whether you decide on personalized favors or DIY Singaporean influence, SG Wedding Favors has just what you need to bring an exhilarating finale to your wedding and reception that will leave your guests in awe. Here are seven of the most exclusive wedding favor ideas your guests will absolutely adore and cherish.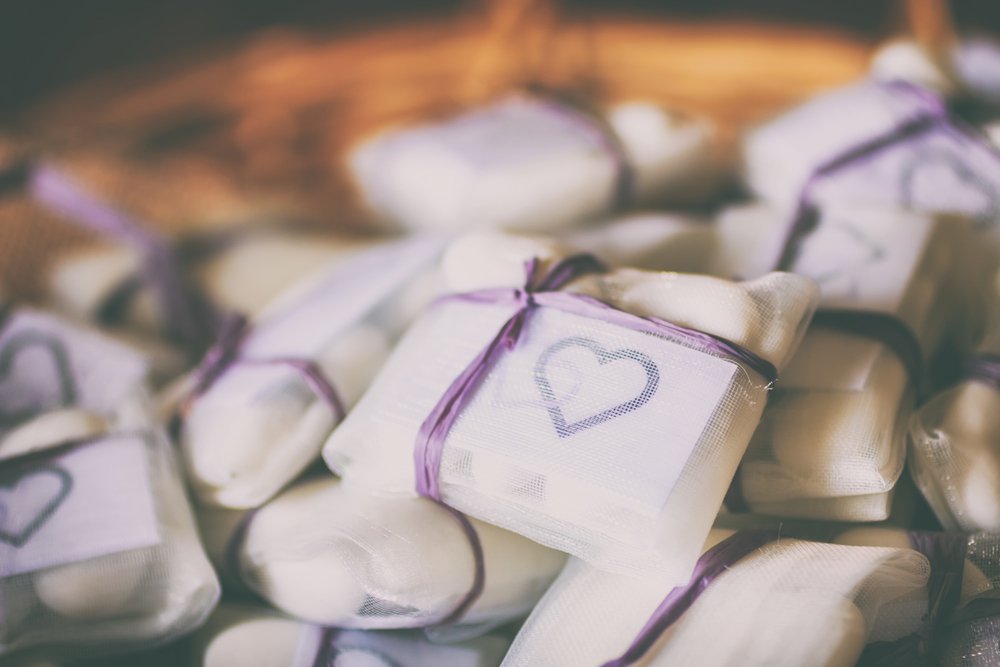 Personalize It!
Why buy pre-packaged, ordinary wedding favors when you can go with extraordinary personalized favors that your guests will love? Not only can you personalize the message, but your choice of inscription makes your favor table unique and creative. From thank you stickers to reusable gifts like coasters or keychains, personalized gifts with engravings will make your reception a fun, friendly moment.
Go Green With Singaporean Succulents
Greenery is all the rage at weddings, so why not buy Singaporean grown succulents for your favor table? You will bring your succulent table alive with succulents in pails, succulent tags, or succulent Pyramid DIY boxes that hold their own favor surprises. We have all the favorites you need to create a succulent favor table affordably.
Let Them Eat Cake….And Edible Spreadables
One of the highlights of any wedding is the cuisine, so it makes perfect sense to give your guests a little extra dessert with edible favors. From customer favorites like Bonne Maman Jam and Honey to Seasoned With Love Salt Favors, edibles are just the right touch that will give your guests a little something extra to savor.
Celebrating With Tea Time!
Tea is a popular choice for a favor since eight out of ten households consume it. Why not spice up tea time with a blend of exotic flavors from Allerines including Tea Mango Tango, Strawberry Shortcake, Pearfect Oolong, African Sunrise, or Sakura.
Nothing Is Sweeter Than The Taste Of Sweets!
If you want your guests to have a little something extra at the reception to enjoy, give your guests scrumptious sweets in our Mini Glass Candy Jars or Mini Champagne Bottle Candy Boxes filled with the bride and groom's favorite candy.
Save The Date With A Personalized Tote!
Wedding guests love favors that are reusable, so why not capture the moment with a personalized tote bag? Add a funny pun or a favorite quote to the tote so that your guests get a sense of just what you hope your love and lifetime together will bring.
Create A Lasting Keepsake!
Edibles and sweets are great, but what about favors for the guests who love memories? Create a lasting impression on your guests by creating keepsakes that are just too adorable to discard. Our fork and spoon sets, wooden boxes, picture-perfect coasters, or sandalwood fans will provide just the right personal touch at your wedding reception.
If you want to learn more about our popular wedding favor ideas, visit our website or showroom. We also carry products from Swarovski, DSE, Bonne Maman, Allerines, Milestone, and Say It With A Gift, so you will find just the right favors to define your wedding theme and décor.