Whether it is a wedding, an anniversary, or a birthday, an age-appropriate favor is an excellent way to educate or entertain children about the event or theme. Hosts should opt for quality-made favors that are practical, accessible, and beneficial, but they must also be exciting and engaging.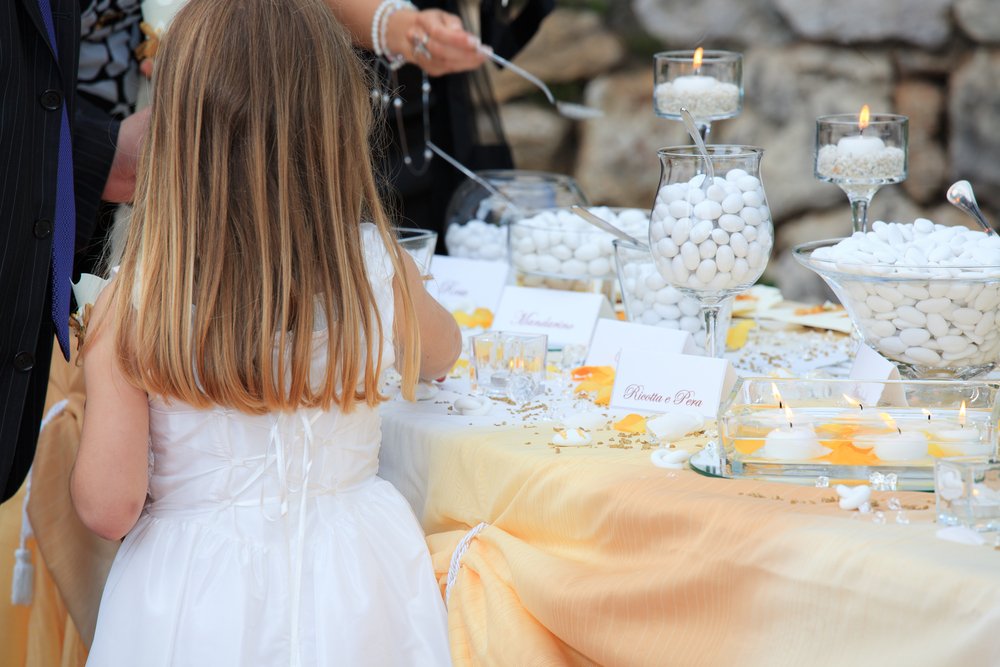 There Are Undeniable Benefits Of Purchasing Favors Catered To Kids.
-An individualized party favor makes each small guest feel unique.
-One functional favor made for longevity is better than a bag of cheap and useless goodie bags.
-Children that receive different favors as adults will appreciate that hosts took the time to purchase usable, kid-friendly items.
Hosts should remember that kids come in all ages, so one favor may not be suitable for everyone. Here are seven must-have favors that children will love.
1. Mini Travel Suitcase
The mini travel suitcase favor is the perfect gift for children. Hosts can pack them full of unusual items that will excite the children in attendance. As possibilities are endless, you can add keepsakes or kid-friendly items sure to engage.
2. Mini Gumball Machines
This party favor does not need explaining. Children love classically designed gumball machines. Moreover, you can fill it with candy or health conscious additives that children will want to take home to refill.
3. Beach Pail Favors With or Without Hearts
Untraditional weddings are popular. Beach pail favors are the perfect gift to give to children who find themselves in a unique setting. You can fill it with accessories, or add snacks that will be a hit with younger guests.
4. Bookmarks
For teenagers, candy-filled containers just will not do. Giving Blessings Angel, Lovebirds, With This Ring, Silver Cross, XOXO, Elephant, Love Story, or Snowflake bookmarks will add a touch of class and appreciation to the older children in attendance. It is also a gift that promotes reading, so it is a win for everyone.
5. Mini Cake Stands
Little kids love to pretend with cake stands. It is also the type of favor that you can fill with a mini cupcake that mirrors the cake for the event so that the little ones feel special. Kids can also use this type of favor to play-act, so it is sure to be a hit as a party favor.
6. Mini Champagne Bottle Candy Boxes
Along with the mini cake stand, the mini champagne bottle candy boxes can also elevate a celebration that has a beach, nautical, or celebratory theme. You can personalize the labels as a keepsake and fill them with favorite candy so that kids will enjoy it during the ceremony and after.
7. Hoo-ray Owl Key Rings
Another gift that children will love is cute owl-inspired key chains. While younger guests will gravitate to candy-filled favors, teenagers will appreciate a favor that is usable. Keychains ideally come in handy, so it is a well-intentioned gift that guests will love to receive.
Remembering to purchase favors for your young guests can help to lighten the mood for kids who find themselves at formal events. Moreover, purchases from SG Wedding Favors will enable the guests to use their gifts long after the event ends.