Corporate gift-giving is a common occurrence in the business world practiced by mid-level management and senior executives who want to show clients, investors, or customers their appreciation. There are also promotional gifts that allow a business to use items like multi-functional pens, USBs, or keychains to brand a corporate name, contact information, or logo. Here are seven reasons to give corporate gifts to advance your brand awareness and profits.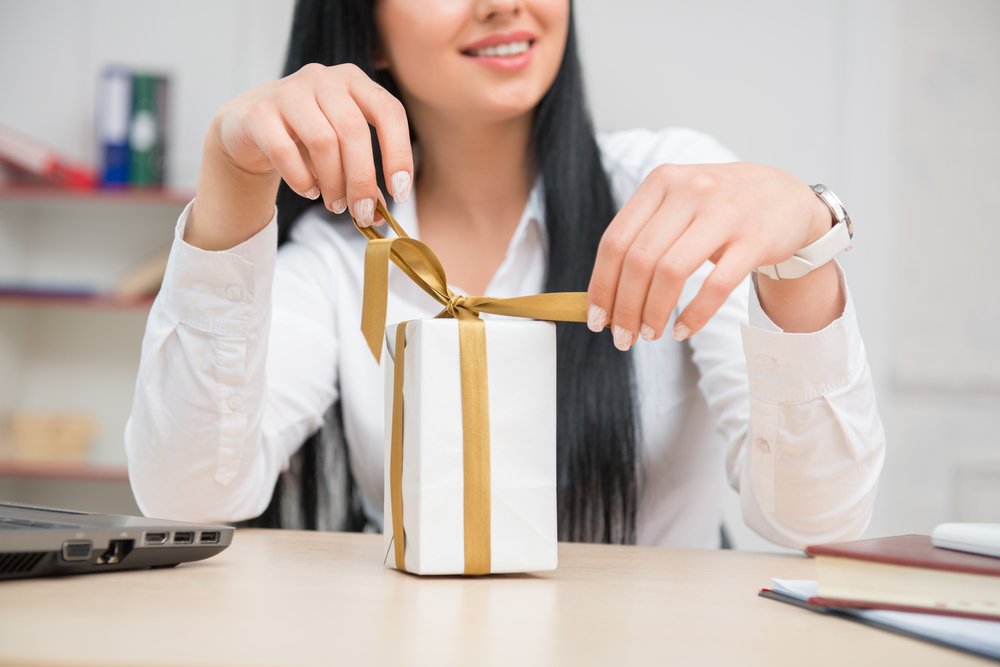 1. Brand Awareness
Why is brand awareness important? That's a question every business owner learns very quickly when marketing, advertising, or launching products or services. Research shows it will take as many as seven impressions to make even the tiniest impact on consumers. Companies also use corporate gifts to promote on social media which enables them to reach millions of customers by using keywords to brand positive marketing initiatives.
2. Increase Corporate Sales
Corporate gifts are forms of flattery regardless of who receives them which is why clients and customers appreciate your recognition and appreciation. It is also a great way to use gift-giving campaigns to boost your sales and annual revenue. The ROI on corporate gifts is also an investment that helps create a lasting impression that builds business allegiance.
3. Enhance Customer Loyalty Programs
More than nine out of ten consumers say they have received a promotional gift that had a marketing message on it. What is the ROI potential? About 85% of these consumers admit to buying the product associated with the item which allows corporations to enhance their customer loyalty programs and boost their sales potential significantly. Your customers will also likely associate your brand with the object each time they use it.
4. Build B2B Relationships
Companies often receive corporate gifts. In fact, Forbes found that corporate gift giving is an annual $125 billion-dollar-industry. While most companies cap gifting values, you can bet the giver will take into account the type of promotional material that makes the best impression. Office-friendly items like letter openers or Swarovski pens are also the type of things that corporations will want to use to build or maintain B2B relationships.
5. Business Lead Generations
Corporations also use gifts as an investment in lead generation. Corporate gifts that contain brand messages contribute to as much as 500% in referrals which is an organic way to increase corporate sales naturally, gain brand awareness, and advertise effectively.
6. Reputation Management
Just as it takes seven impressions to build your brand's image, it will potentially take only one issue to damage your business's reputation which is why corporate gifts are vital. Statistics also show that more than 85% of consumers believe online reviews which means that you need a way to counteract negative information with positive promotions.
7. Cut Business Overhead Costs
Finding ways to cut business overhead costs are essential regardless of the industry you work. Using branded promotional gifts allow you to market, engage with customers, or advertise which will enable you to cut your annual budgeted expenses considerably.
Most notably, we sell in bulk will also help you meet each of these reasons affordably. To find out more about our corporate gifts, call 65 6278 9069 or email enquiries@sgweddingfavors.com.