When you envision your wedding invitation, do you think formal, stylish, or classy? Personalizing your invitations is an opportunity to design a concept that captures your personalities, theme, style, or character. It also lets you be unique about the info you include. If you need some wedding invitation inspiration, here are a few ideas that will dazzle your guests.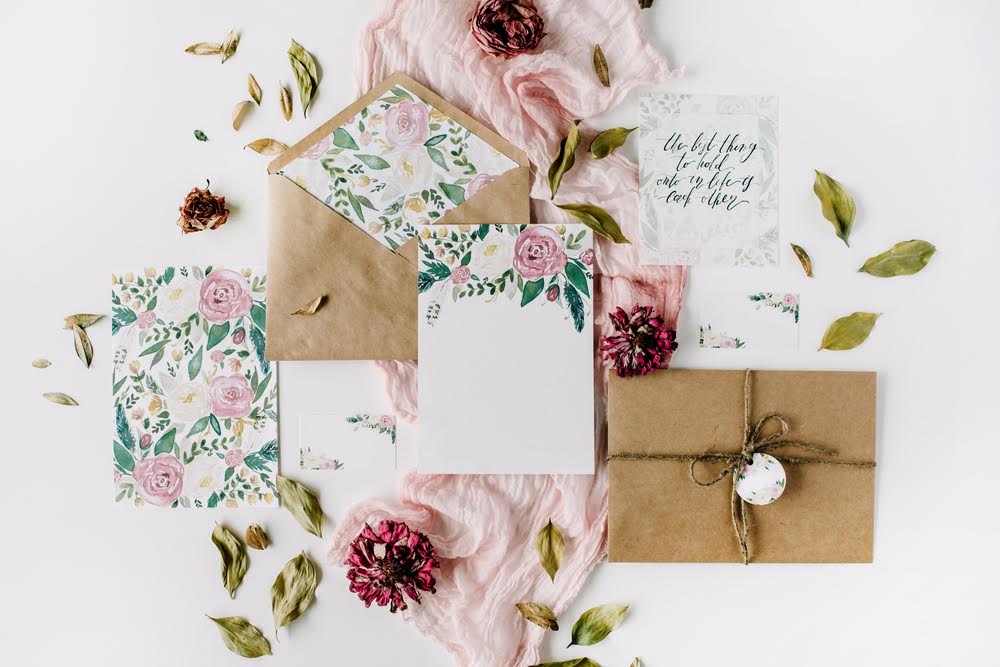 1. Choose An Invite Design That Defines Your Theme
A great way to get your guests involved with the theme is to introduce it in your invitations. If you are having a beach ceremony, choose an invite that is fun.
2. Send A Picture Invitation To Be Different
Why not add a picture of the bride and the groom? It allows you to tell your love story through pictures while also building up your guests' excitement for the big day! You can also have fun by using the invitation photo to connect to the reception décor.
3. Use Creative Language That Captures Your Style Or Mood
Some of the best invitations have been informal and creative. Tell your love story by writing about your courtship as well as the future you want to share as man and wife.
4. Comedy Is Golden
Why not customize your invitation with an embarrassing date story or a funny saying about you or the groom? Using comedy to invite your guests shows your wit and charm.
5. Go For A Poetic Vibe
Do you have a favorite line in a poem? It is a beautiful way to begin an invitation. If you love to write poetry, why not create a poem for your relationship to set a romantic mood?
6. Handwrite Your Invitations
Most people expect typeset invitations. Depending on the message you hope to send, why not use calligraphy or hand-written messages to make it a more personal experience?
7. Old School Invites Are All The Rage
If you are an old school couple who loves tradition, black-ink engraved inscriptions will set the stage for a truly magnificent formal wedding invitation format and style.
What Should I Include On My Invitations?
If you are going with a more formal invitation format, you need to be very consistent with your writing style. As writing by hand can lead to all types of issues, it can be a great benefit when ordering SG Wedding Favors Invitations because everything is printed based on your digital order.
Tradition Dictates That You List The Bride's Name First
Always Choose A Color For The Invitation That Connects To Your Wedding Palette
Choose An Invitation Style That Sets You Apart From Others
Add The Date, Time, And Location
Add An Online App Address For RSVPs, Wedding Changes, Directions, Or Ceremony And Reception Questions
Only Use One Font Style
Hire Someone To Address Your Envelopes For A Customized Look
Keep One Invitation As A Wedding Memory Keepsake
Do Not Add Your Registry Information For Personalized Gifts
Remember To Order Extra Invitations Just In Case You Need Them
You can use our personalized wedding invitations to gain insight into how you can achieve any of these ideas. Personalizing your invitations will also let your guests know all about you as a couple.