For many brides, planning a wedding is a fairytale dream come true. They get to feel like their favorite princess without a single detail spared during the planning process. In addition to an elaborate dress and beautiful ring, they get to host the party of the century with all their family, friends, and co-workers present.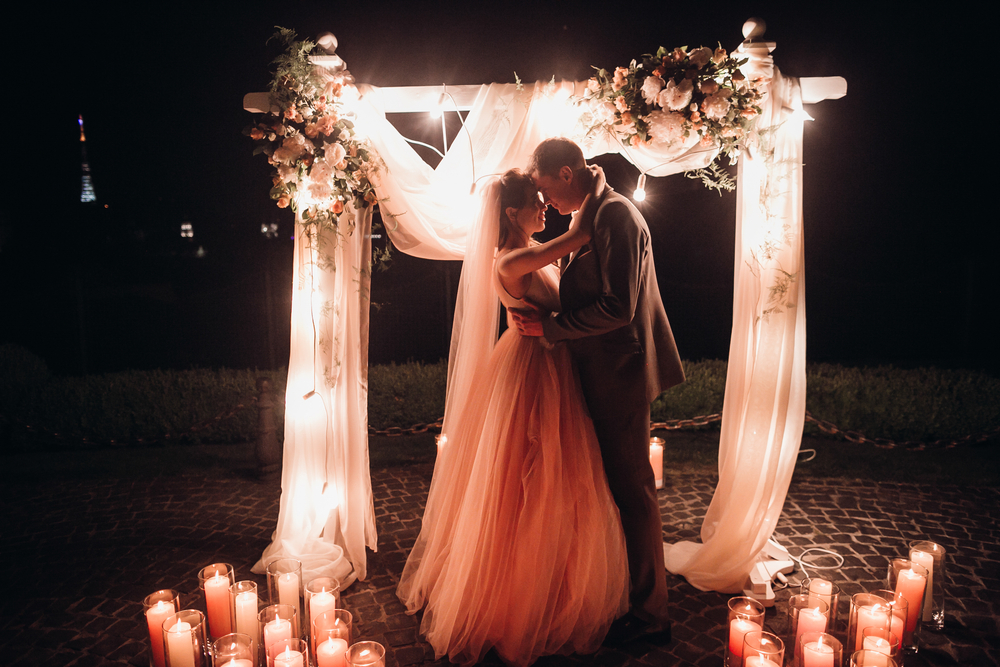 Have a Ball Planning Your Ball
If you've been dreaming of this day since you were a little girl, it's time to put a plan in motion. That way you can enjoy yourself as much as possible during your ceremony and reception. The sooner you formulate some ideas about what you want for your special day, the easier things fall into place.
Here is a step-by-step guide to planning your fairytale wedding:
Set a time and date. It's a critical step that allows you to plan the details of your big day. Once you determine when, everything else steadily falls into place.
Decide which fairytale or aspects of fairytales that you want to include. It's really easy to get carried away with a theme like this. Pick a few ideas you want to explore and test them out before committing to one or two.
Create a guest list. That way you can pass on the numbers to the caterer and baker. You won't run out of food or cake because of a miscalculation.
Purchase invitations and send them out. Make sure they tell your personal love story. It's important that you share your fairytale.
Start deciding how you want to decorate. A few well-placed and thoughtful decorations are better received than multiple decorations scattered all over the place. Give yourself a budget and stick to it.
Order gifts for the wedding party. Choose ones that are right for the age and personalities of the people you included in your ceremony and reception. You've got many options to choose from in different price ranges.
Pick out fairytale-appropriate favors. Give everyone something to remember the event by. It's a thoughtful way of thanking them for coming to the wedding.
Choose wedding attire. Decide how simple or elaborate you want everyone's dresses, suits or tuxes to be. No fairytale could be complete without a special dress!
Recruit family and friends to help set things up on the day of the ceremony and reception. It takes an army to do everything that needs to be done in anticipation of a fairytale wedding. Don't be afraid to ask for help because you have enough to think about.
Even more planning than this goes into creating the perfect wedding. You'll know precisely how much detail planning requires based on your personal needs and expectations. Deciding which foods to serve, cake to display, and even photographer to use takes time and research. Take a deep breath and enjoy the process because it adds to the magical feeling that comes with getting married.
Celebrate Your Own Fairytale Dream Come True with SG Wedding Favors
A fairytale wedding is the stuff that dreams are made out of. Enjoy the day and all the excitement and enjoyment it brings. Your guests will love being part of the magical experience and not forget a single moment of your wedding day. Let SG Wedding Favors be part of the planning process by providing you with excellent fairytale-inspired decorations, favors, and gifts to give.