Mysterious, beautiful, marvelous, fashionable, charming, and exciting are just a few words that visitors worldwide use to describe the city of Paris. If you are not so fortunate to marry in Paris, you can recreate its splendor at your wedding with the help of SG Wedding Favors. Here is our chic must-have I Love Paris theme ideas worth investing that your guests will surely remember.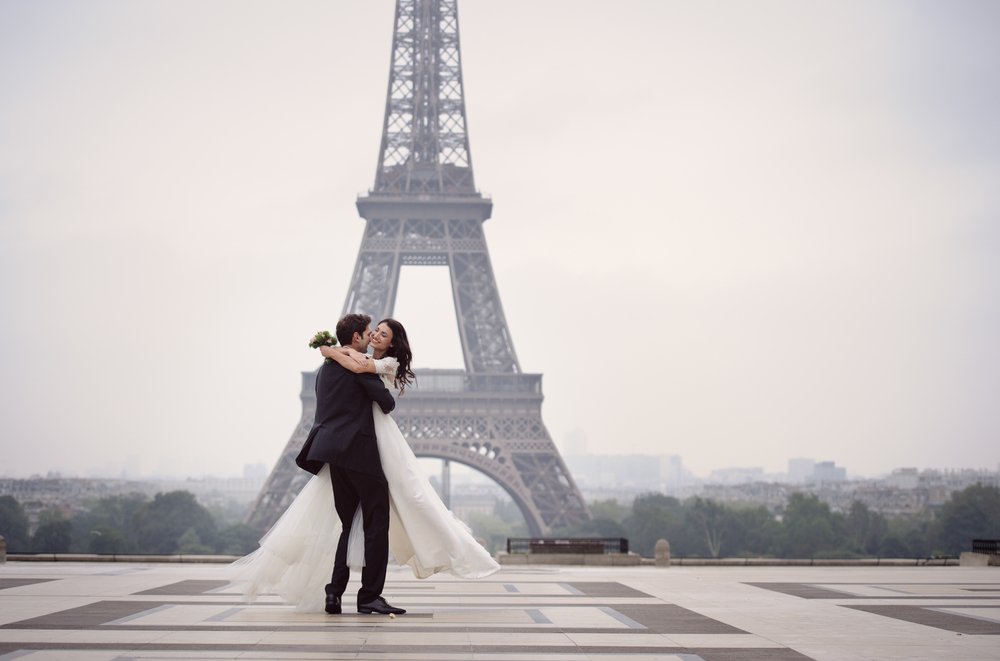 Use Décor Like The Eiffel Tower That Your Guests Will Appreciate
The Eiffel Tower is perhaps Paris's premier tourist destination to the world. For your wedding guests, it will also be a welcome sight since it relates to a Paris themed wedding and décor aesthetic. While you will not have the 1,710 steps or the 312-meter-high tower on site, our Eiffel Tower Glass Frames, gift bags, keychains, bottle opener, salt and pepper shakers, and cardholders will be just the things to bring Paris to your guests.
Our breathtaking vintage Eiffel Tower jewelry boxes also make ideal gifts for the bride and groom's mothers, your bridal parties, or your loved ones. The velvet lining also adds a touch of class and old-world aesthetic which would add to the Parisian atmosphere.
Create An Aromatic Garden Scent From Paris
If you cannot sit in the Square Jean XXIII and enjoy the decadent smell of cherry blossoms then you can at least bring those blooms to your Paris themed wedding. Add in the bright colored tulips, dahlias, lupines, peonies, Japanese anemones, and roses to truly create a vision of Paris when the city is in full bloom.
Palette colors in French include rose (pink), rouge (red), jaune (yellow), vert (green), bleu (blue), or violet (purple). If you plan on buying flowers from Paris, make a note of these colors since roses are pink, jaune, or rouge. Vert is all the rage in 2018, so keep it simple.
Create A Romantic Vision Your Guests Will Love
Paris is officially known as the City Of Lights for a reason. With nearly three hundred sites illuminated year-round and thirty-three bridges that light up the city from sundown to sunset, it will be easy to duplicate at any venue. Adding chandeliers, string lights, candelabras, candles, votives, and tabletop lighting will recreate any vision in Paris you like. It is also known as the city of romance which a blend of lighting would capture for both the couple and the guests. You can use lighting to create any focal point for guests.
Create a ceiling of lights to set a truly ambient atmosphere.
Intertwine lighting with your trellis and greenery.
Use sheer draperies and lighting to create romantic décor.
Table tapers set a breathtaking scene for that guests will adore.
Lanterns at outdoor weddings let your guests dance the night away.
Use pillar candles for outdoor venues so your guests can come and go.
What do you love about Paris? If you need more tips or want to know more about SW Wedding Favors' themes, you can visit us here or stop by Facebook, Instagram, Twitter, or Pinterest.