What better way to signify personal transformation and growth than with the butterfly symbol? It also symbolizes a couple's life evolving spiritually and emotionally before family and friends with elegance and beauty. So, if you are thinking about choosing a butterfly theme, here are seven unique wedding ideas that will have your guests fluttering for more inspiration.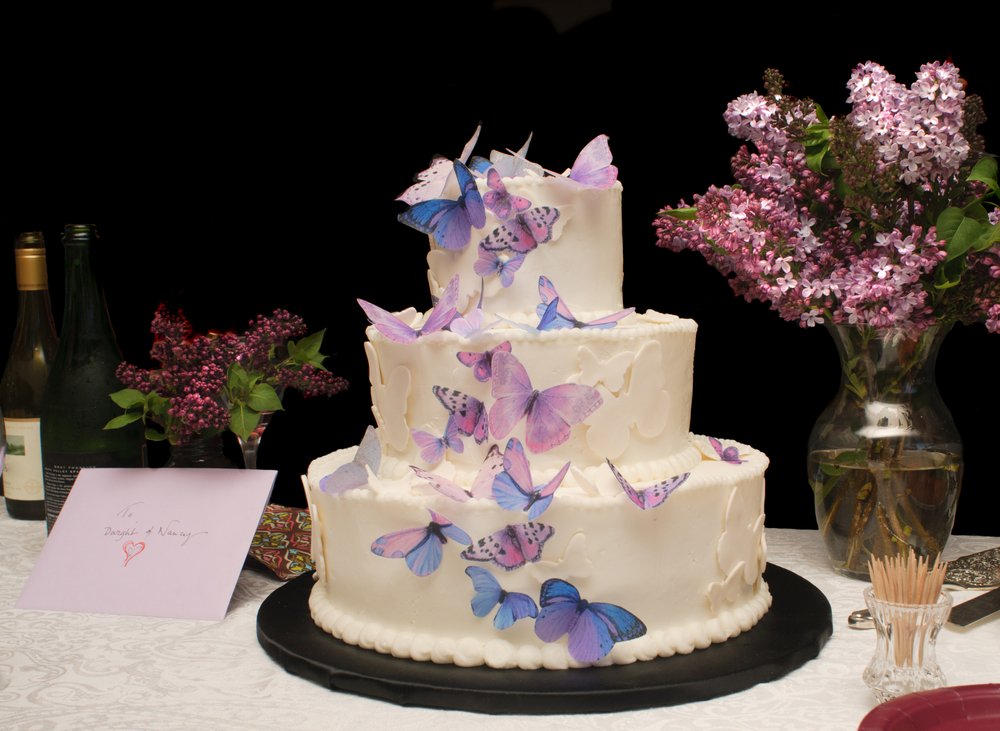 1. Butterfly Design Flutes
If you want to guarantee that all eyes are on the happy new couple during the reception, you can buy a set of Butterfly Design Flutes. Their beautiful design will make the reception table sparkle while also tying in the theme, décor, and color palettes.
2. Butterfly Décor
If you want to bring a bit of nature into your wedding, you can order an assortment of blue, green, and pink butterfly décor. At five centimeters, they are ideal décor for table centerpieces, floral bouquets, and cupcakes to match a butterfly wedding cake.
3. Butterfly Guestbook
SG Wedding Favor's Butterfly Guestbook is a keepsake that you should invest. As you will have flowers and butterfly décor, you also can press them onto the guestbook pages so that they will remind you of your beautiful wedding ceremony and reception.
4. Glass Globes Filled With Butterfly-Inspired Flowers
If you are looking for table décor, our glass globes filled with butterflies and flowers will set an elegant yet charming mood for your guests. While we can provide you with the glass globes, we thought we would give you a few butterfly-friendly flowers that will add beauty and vibrancy. Flowers that attract butterflies tend to be pollen or nectar-rich varieties. Their colorful presence will represent your color scheme and theme well.
-Butterfly Bush
This flower will add a touch of purple, pink, white, magenta, yellowish-orange, or blue to your venue. They are also ideal for trellis décor or pedestal vases.
-Marigold
As these flowers are orange or yellow, they will offset the butterfly bushes vibrancy. Available in African or French marigolds grow from five to 18 inches high, it also offers you different ways to use in your décor style.
-Coneflowers
Coneflowers add both a unique pattern and a variety of colors including purple, yellow, pink, green, red, orange, and white which will look fabulous in vases.
-Lantana
While the lantana comes in pink, purple, red, white, orange, and yellow, it is the pastel colors that will add an elegant touch to your reception venue.
-Butterfly Delphinium
This favorite perennial flower grows in purple, blue, white, and pink shades. Their growth pattern will be ideal for guest table and venue decoration.
5. Crystal Butterfly Place Card Holders
Butterfly place card holders are gorgeous additions to any table. They are also shaped so that they will work well with flower vases, glass globes, and tabletop bouquet vases.
6. Silver Butterfly Bag Hangers For Wedding Party
Are you looking for bridesmaid gifts? You will probably want to extend your butterfly theme to your bridesmaid party by buying silver butterfly bag hangers for their attire.
7. Elegant Butterfly Favor Boxes
If you need themed items for your favor table, the butterfly favor boxes will be just the thing. As they are White, they also compliment your dynamic flower choices.
Do not forget to follow us on Facebook or Instagram for more ideas.