An animal-centered wedding is an interesting concept, and it can mean a lot of things. This could include everything from having animals, of any kind, as a theme. It could also mean actually incorporating pets or wild animals into your ceremony or party. Let's explore different approaches to bringing the animal world into your special day. You may just decide that a wedding with a wild element is perfect for you and your new partner.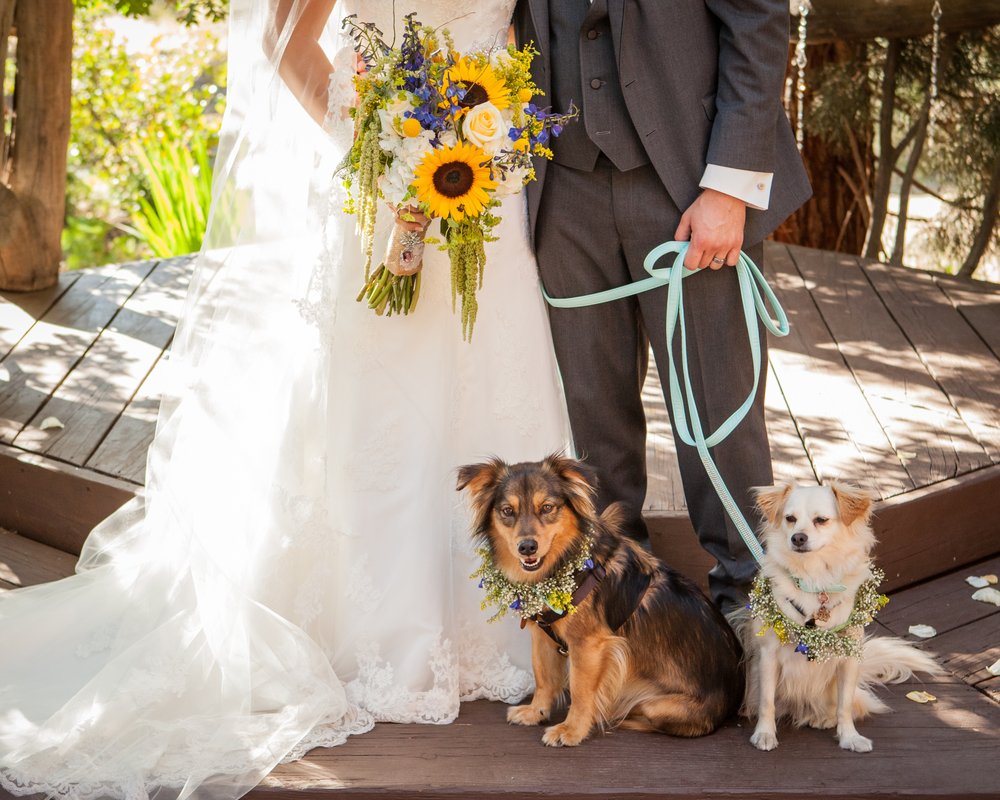 Butterflies, birds, and flowers have been common themes for bridal showers and weddings for years now. We have seen woodland themes, featuring rabbits, deer, and foxes, become very popular in recent times as well. This is a cute way to play up a woodsy wedding with cabins or camping, maybe taking place in the mountains or a state park.
More regal animals, such as peacocks, lions, or an animal that is personally symbolic to you, can help create a dramatic appeal. Especially if you use the creatures as a cue for your color decisions.
If animals are a huge interest for you together as a couple, you may consider a setting to highlight that shared love. Parks, zoos, conservation centers, arboretums, and bird sanctuaries all have options for hosting medium to large events. You can work with the venue to ensure the time of year and space that you choose features flora and fauna that will create your intended impression.
If sanctioned by the wildlife experts, hand out cute containers filled with birdseed or animal feed for any petting zoo creatures or birds that can be fed. Don't forget to gift nature-inspired favors to all your attendees.
This last scenario could be a fun addition to a wedding weekend schedule or a featured event in between the ceremony and the reception. This would be for a group of dedicated dog-lovers, perfect for the couple who met at the dog park or who work in the pet care industry.
Provide a safe space, maybe a fenced-off area away from low tables of human food...Invite guests with friendly and trained dogs to meet for bags of treats, photo ops, and a general meet and greet! What a fun way for families to meet each other, especially the devoted family pets we all usually have to leave behind.
Serve puppy cupcakes or wedding-shaped dog bones. Encourage guests to deck their dogs out in bows, dresses, or hilarious hats. Don't forget to send everyone home with lots of space to show off their pictures, both digital and in frames.
With all of these options, just make sure that everything you do is within the bounds of safety and respect for any animals that are involved. The releasing of birds or butterflies is not a humane way to celebrate your marriage, and dragging pets into a large group of people untrained can be a recipe for disaster. So, whatever you do, have fun, celebrate your own way and keep loving all our furry, feathered, and scaly friends - no matter the occasion.