Coming up with a plan for your wedding takes time. It requires a date and a theme as well as a venue. It requires a lot of minor details such as wedding colors, cake design and flavors, wedding party members, and even flowers. Having an idea of what you want your theme to be makes all the difference because it gives you guidelines on what to buy.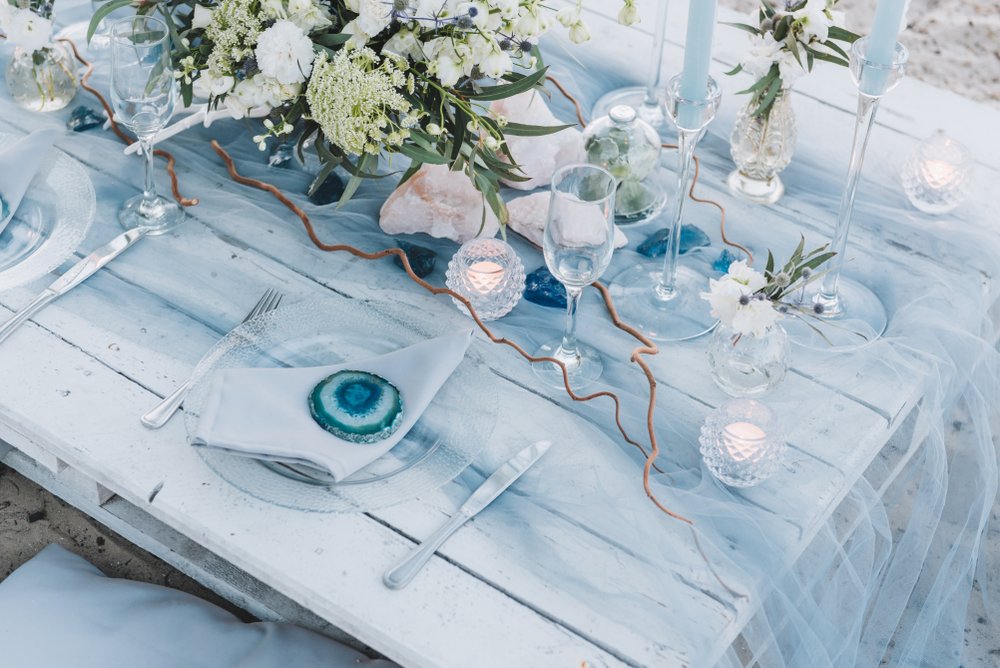 Crystal is Beautiful and Versatile
Among the most classic themes available is crystal. It provides you with a lot of flexibility because it's the type of material that can be used in various ways. You can easily incorporate crystals in your wedding attire, table decorations, and even party favors. There are many ways to tie your décor and wedding party gifts to the glistening, sunlight-drenched material.
Light-Filled Luminosity
Part of the appeal of crystal is just how luminous it is in the light. In an outdoor setting or under the right indoor lights, it shines. It's also not one color because it's essentially a big prism that reflects iridescent light.
Crystal matches every color because of the rainbow of colors the material reflects. Therefore, you can't go wrong with incorporating crystals into your theme. Any color combination that you select meshes well with crystal.
Crystal Options to Choose From
Searching our website by theme is easy. It saves you the time and effort that it takes to locate various decorations, gifts, and favors. It allows you to find everything that we sell that is made of crystal.
For example, no wedding toast is complete without Swarovski Crystalline Toasting Flutes. Beautiful and elegant, they become the center of attention as you and your spouse are honored during your wedding reception. This is just one of the many crystal items we sell to brides and grooms.
Other choices you have include our Crystal Perfume Bottles, Crystal Ball Name Card Holders, and DSE Elegant Pens with Swarovski Pens in different colors. They make great decorations and gifts for your wedding ceremony and reception. Crystals are also easy to pair with other elements, too, because of their reputation for being something regal and memorable.
A Perfect Crystal Combination for Your Special Day
Get crystal clear about your wedding plans. With SG Wedding Favors, you've got options. There are beautiful crystal gifts and decorations for you to choose from. Make your special day one that everyone remembers. Crystal is classic, beautiful, and fitting for weddings of all budgets.
Make your wedding incredible in every way. SG Wedding Favors has something for everyone and in every budget. That way, you're able to get what you want and need with very little effort. Take a look around our website at all the crystal inventory we have.
As always, feel free to ask questions about any specific piece or pieces that you're interested in. We're more than happy to assist you with your questions by providing you with the answers that you need to buy all of your wedding necessities from us. We're here to help you.