Now that you have decided on a fabulous location for your destination wedding, it is time to think about other must-do tasks like buying wedding favors for your guests. While edibles or succulents would be perfect for a local wedding, you should choose destination wedding favors that guests will use on location, matches your wedding theme, and will liven up the celebration. If you are in the planning process, here are wedding favors your guests will love and appreciate.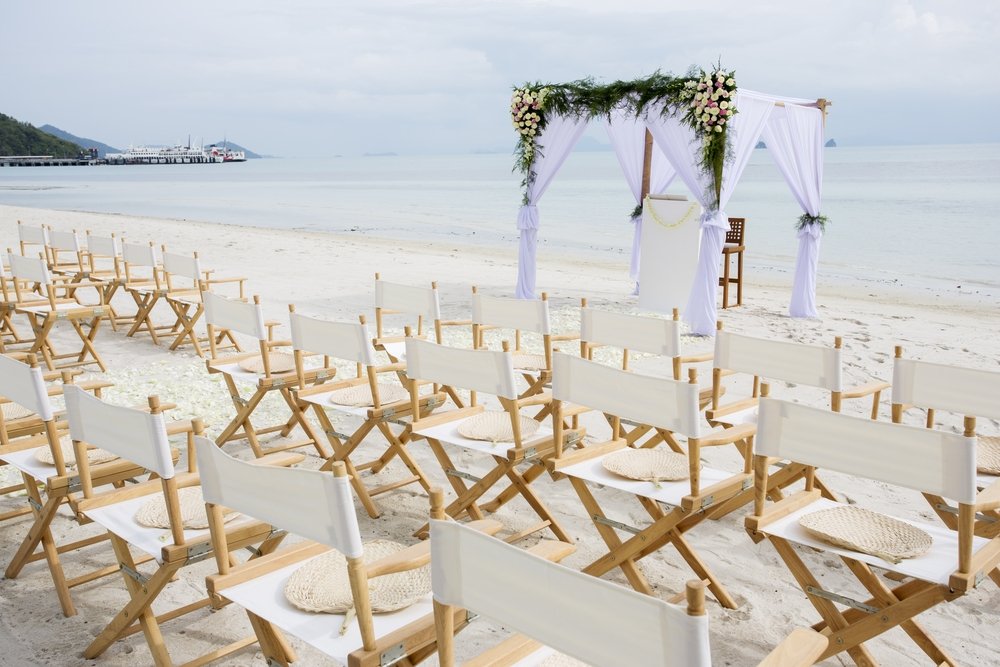 1. White XO Embossed Flip-Flops
Whether you are traveling to an island or want to make sure your guests have something to wear poolside at their hotels, our White XO Embossed Flip-Flops make perfect destination wedding favors because they are items that many guests will overlook when packing for their trips. SG Wedding Favors also ships worldwide, so we can send your order anywhere you want, so you won't have to lug them from one country to the next.
2. Luggage Tags
You know that your guests are going to travel, so it is a no-brainer to choose destination wedding favors like luggage tags. They are small, so you can easily transport them when you travel to your destination country. Whether you choose fun and flirty hot hair balloon tags, DSE luggage tags with Swarovski elements, or the corresponding luggage tags to match the embossed flip flops, these destination wedding favors deliver a usability factor.
3. Fan Favors
While lots of these wedding favors are exciting, buying quality-made fans is also a practical choice. Most especially if you know that the destination location you are traveling has unusual weather that will influence your wedding, you can buy your guests SG Wedding Favor fans to use during the festivities. They will also add a beautiful aesthetic to the reception if you choose silk, cherry blossom, or sandalwood fan favors.
4. Manicure Sets For Her And Bottle Openers For Him
Do you want to mix-and-match your favor options for him and her? Why not choose destination wedding favors that guests will need like manicure sets for her and bottle openers for him? It is a safe bet that half of your guests will want beautiful nails while the other half will just want a beer or two. You can add these favors to DIY gift bags, too.
5. Bath And Soap Favors
If you are like most travelers who stay at hotels, those tiny shampoo and soaps are never enough for an extended stay. So, why not buy bath and soap favors for your family and friends? If you want to stick with a theme, we have soaps in the shape of anchors, owls, snowflakes, hearts, or roses. Accompany these favors with embroidered towel favors as they are personalized and will make a lovely keepsake that guests will want to cherish.
All of these favors are easy to transport in your carry-on or can be used during your destination wedding. They are also highly affordable so you will have more money in your budget to spend on location. Visit us on our website or send us an inquiry for additional destination favors ideas.