A gift always marks something special. A relationship, a thank you, a milestone, a success, a congratulation, giving a gift celebrates that moment in time. And the wonderful thing is that, if a gift is carefully and specially chosen with the receiver in mind, the gesture will always be remembered.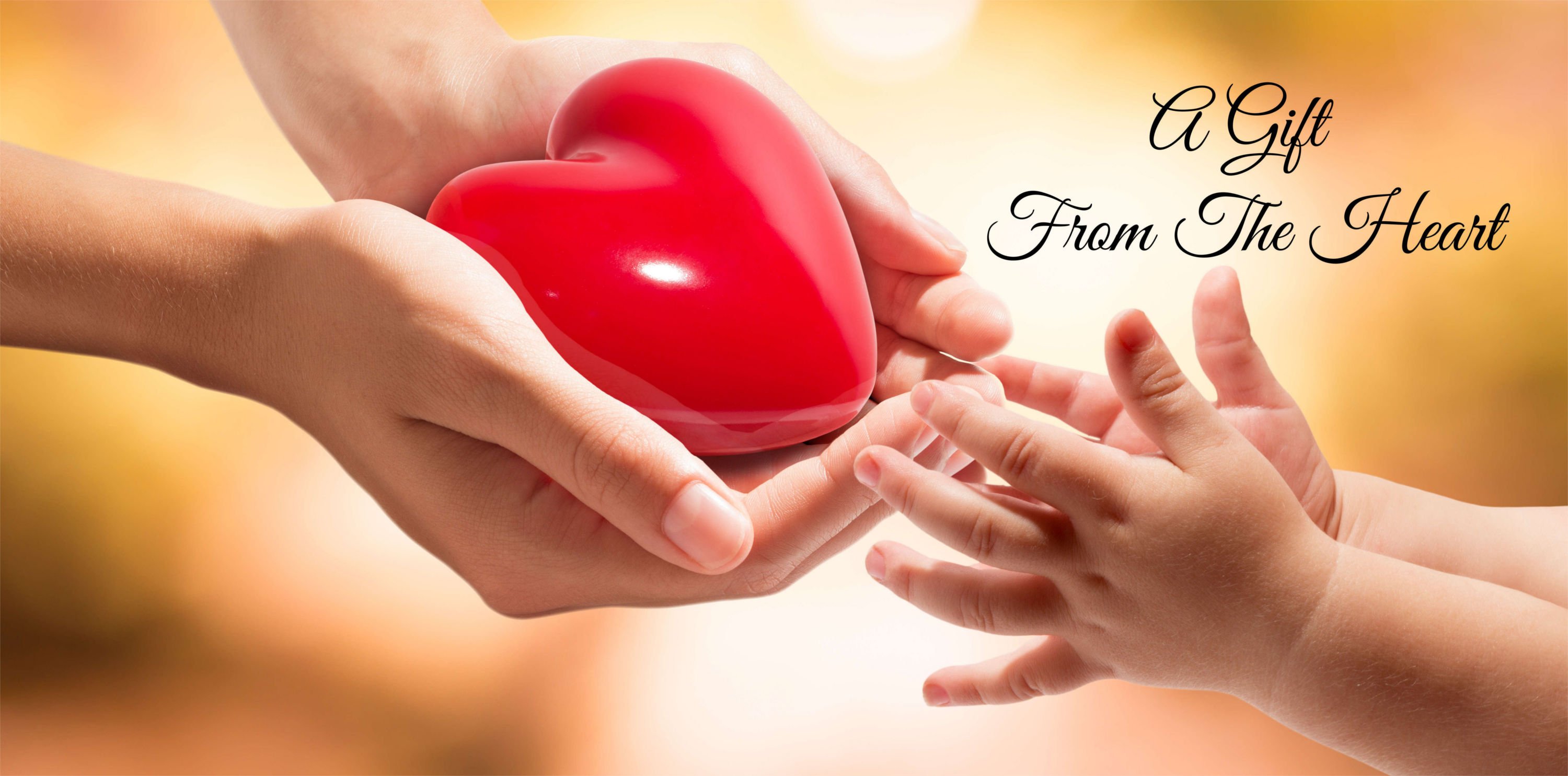 Something that adds that extra touch is giving personalized gifts. This can come in forms of cards, tags, stickers, engraving. Here at SG Wedding Favors, we help our customers with personalizing many different gifts.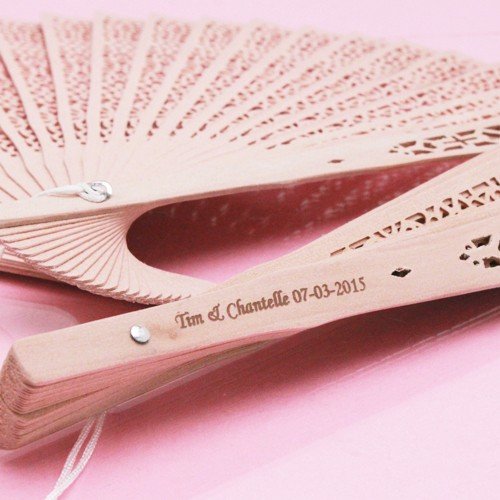 Sandalwood scented fan personalized with wood engraving – as a wedding favour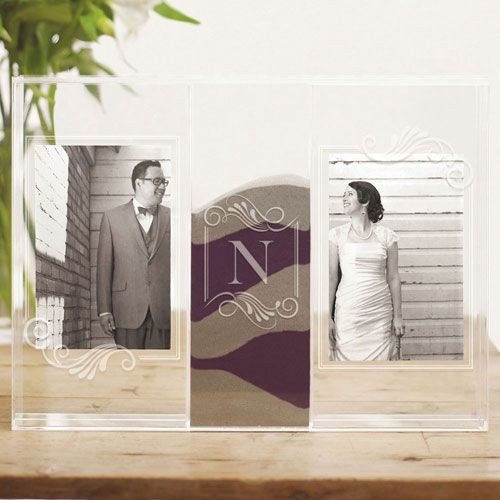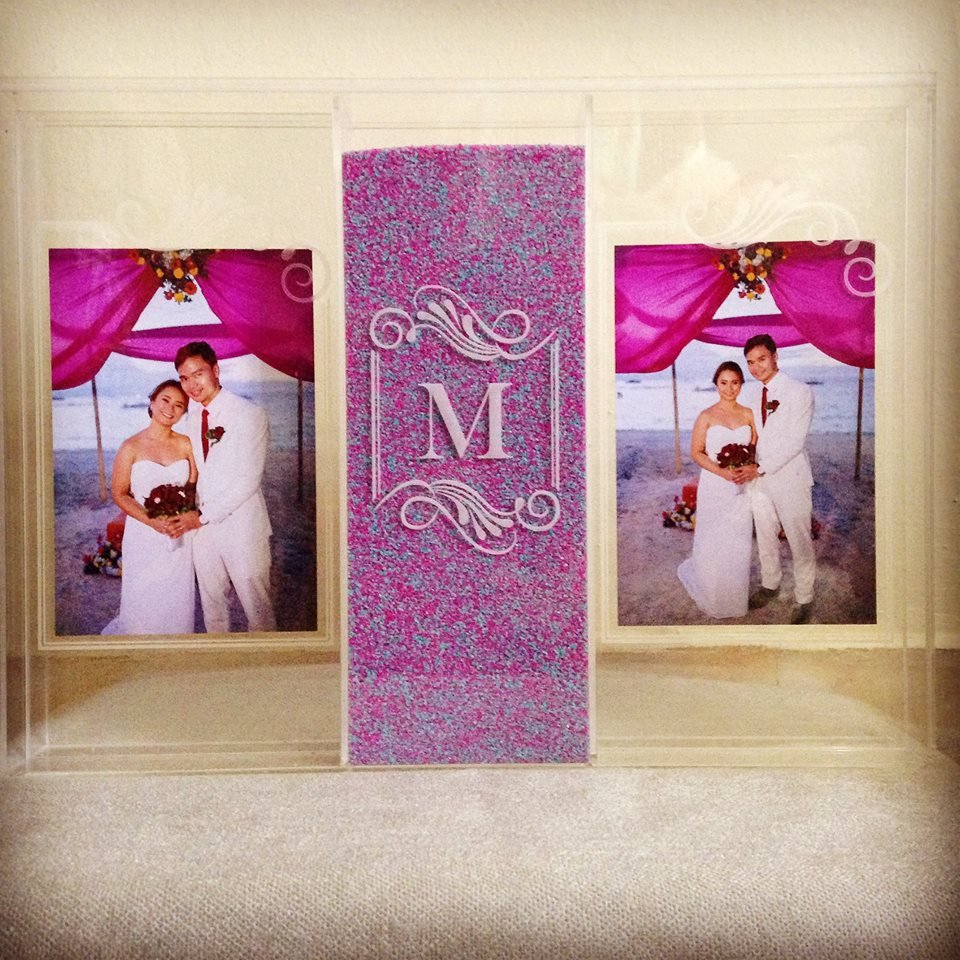 Clearly Love Sand Ceremony Frames personalized with an etched initial – For a union ceremony and a beautiful gift to the couple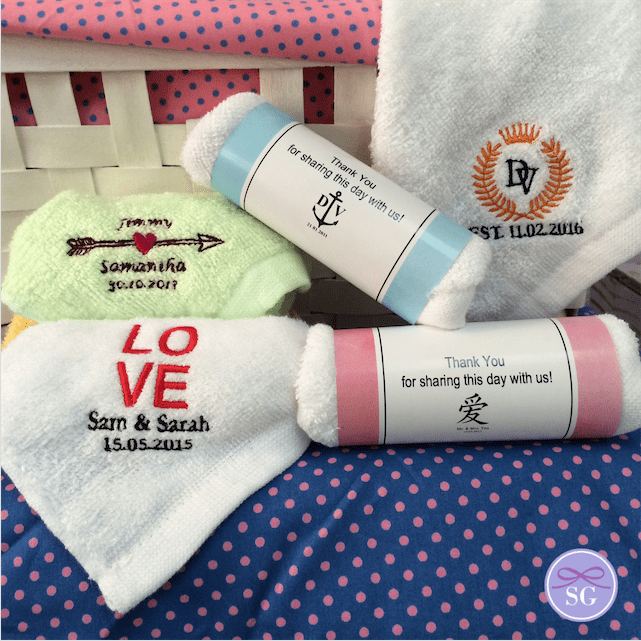 Towels personalized by embroidery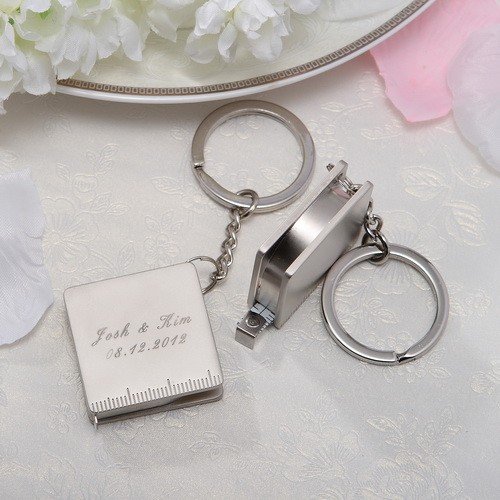 Measuring Tape Keychains engraved with couples names and wedding date as a wedding favour. Can also be used as coporate gifts.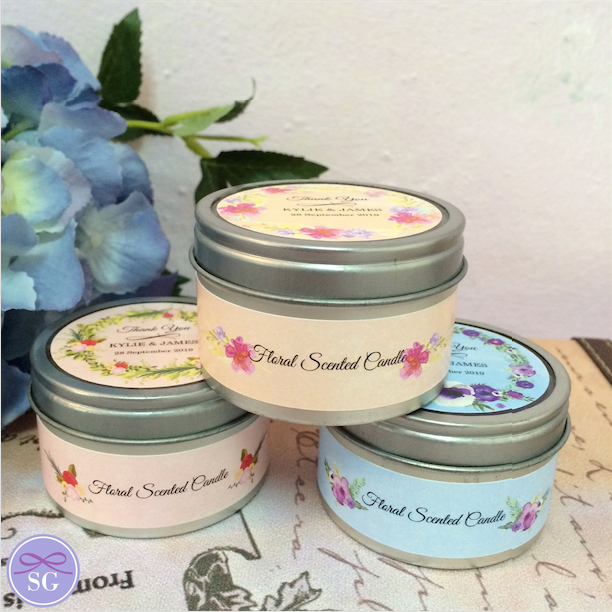 Floral Scented Candles personalized with beautiful floral designed stickers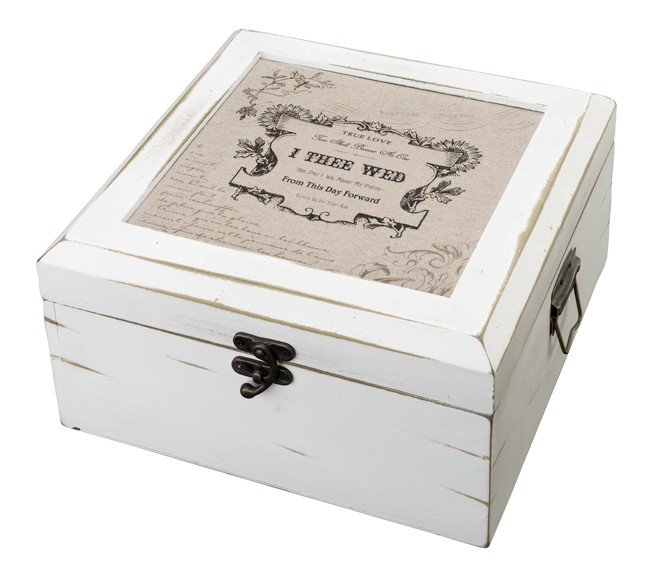 True Love Card box personalized with print on fabric – Use as an ang bao box or as a gift to the couple to store cards and photographs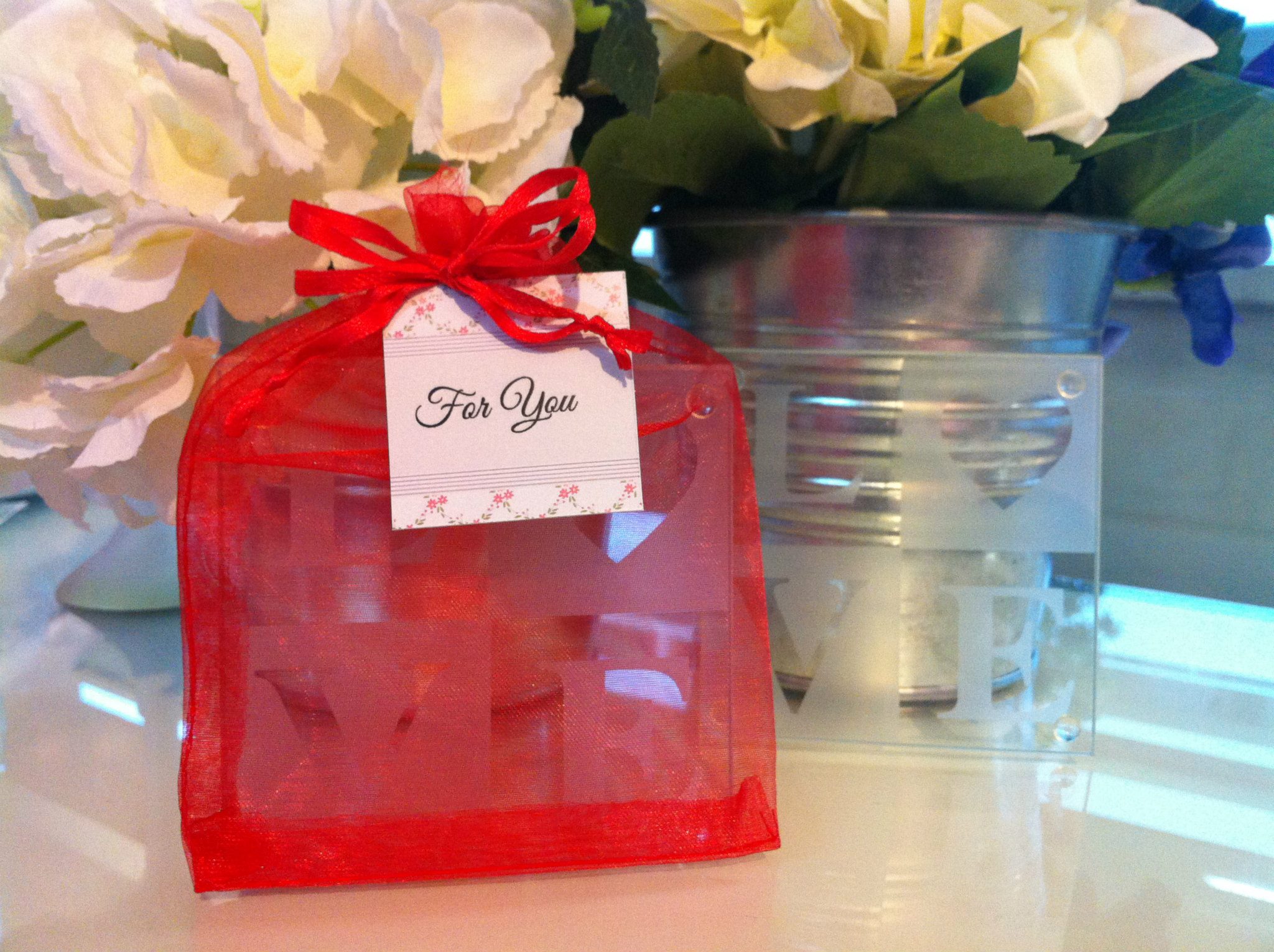 Love designed glass coaster with personalized tag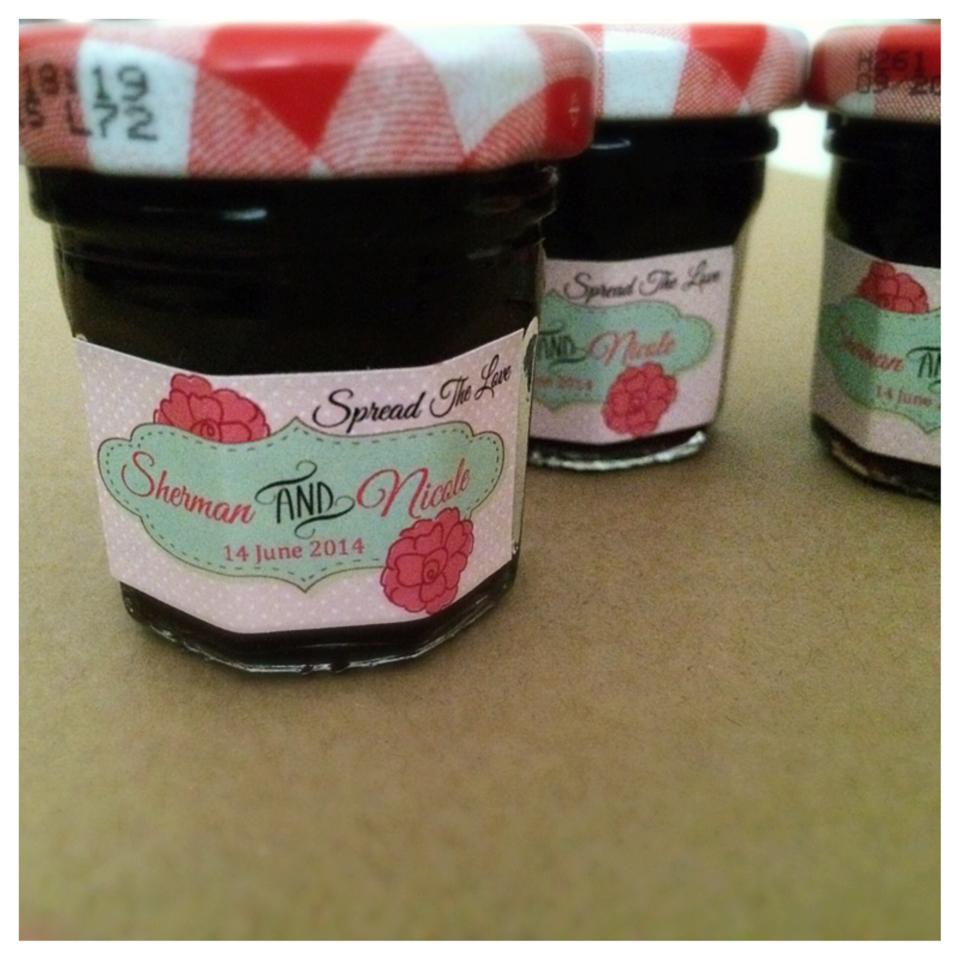 Bonne Maman Jam personalized with sticker design as a favour
We love to make your gifts unique and memorable for your event! For any assistance or inspiration, do contact us and we will be more than happy to help you create your special gift! With love from SGWF Xx