With the fast approaching royal wedding of the century capturing global audiences, couples are watching to see what the venue, décor, and reception will look like. While your budget is probably not as large as Prince Harry and Meghan Markle's, here are seven ways you can have your own happily-ever-after wedding, too.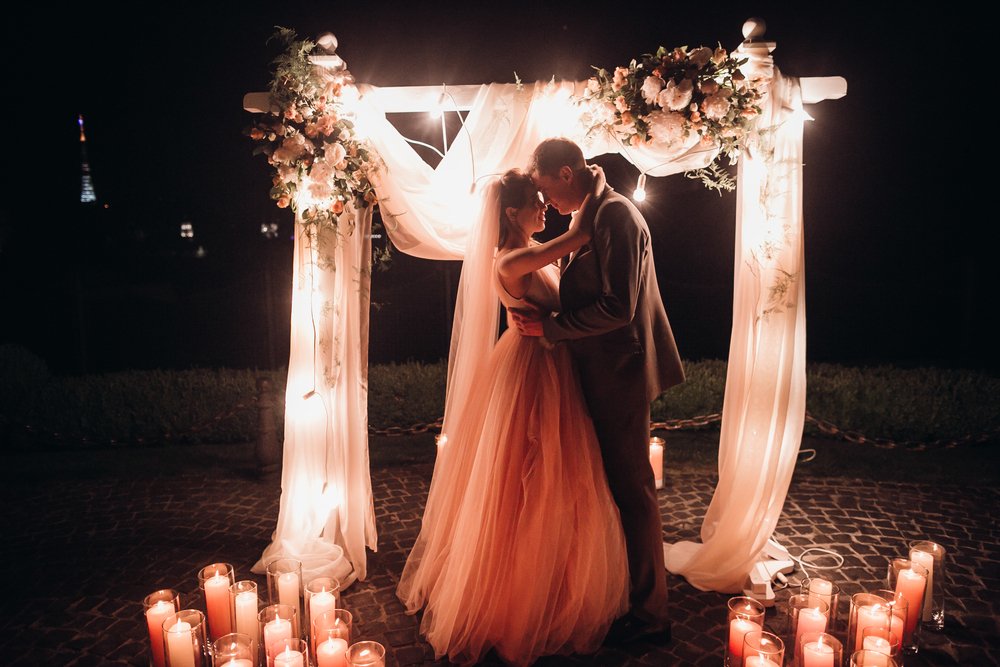 Stag And Hen Tradition
1. In Europe, royal couples celebrate a stag and hen pre-wedding party. In America, they are called bachelor and bachelorette parties. Do not forget to bring gifts. The bride and groom might like the Vineyard Decanter & Stemless Wine Glass Set and Gunmetal Finish Pocket Watch so that they can use them on the big day. A little wine and a reminder about the time just might be what every bride and groom needs.
For The Wedding
2. What would a grand wedding be without a royal coach? Nearly all royal weddings to date have used the ceremonial horses and coach during European wedding processions. In 1981, the State Landau was used to transport Prince Charles and Lady Diana to their venue. Prince William and Kate used the Glass Coach during their marriage which was also used by Queen Elizabeth II in 1947. While you may not have a royal coach, you can buy a Fairy Tale Coach Guestbook and Pen Set to influence your day.
3. On May 10, 1840, the dashing Prince Albert married the elegant Queen Victoria in a royal affair to remember. She chose a White satin wedding gown with hand-made lace designed by William Dyce. Her unusual white dress color instantly became infamous for wedding gown choices. If you decide to follow suit, you can include a White Rose Ring Pillow in your ceremony to bring your color palette together.
4. You may decide that your best man will hold the ring, but if you follow royal tradition, a young ring bearer will bring it down the aisle during the ceremony. If you decide on a youngster, you should probably consider buying a Fairytale Storybook Ring Holder to ensure it gets to the groom as it should. When opened, it romantically tells of the wedding ring and has a fairy tale note included.
For The Reception
5.European aristocrats were the first to hand out party favors officially. If you lack a real king or queen in attendance, you can still treat your guests like royalty by buying King and Queen Wine Stoppers as wedding favors.
6. Even at royal weddings, parents still traditionally provide the toasts. You might not have any diamond tiaras at your disposal for the ceremony, but you can buy Swarovski Crystalline Toasting Flutes to give your reception a touch of royalty.
7. You probably do not have a royal photographer either, but you can buy the Happily Ever After picture frames so that you can tell your own love story through imagery. It is also an ideal way to introduce the two families as one. You can begin with the bride and groom and branch out to family so that everyone sees how this happy-ever-after started. It is a great way to include our Unity Sands as favors for a true unification.
Without a doubt, many weddings will try to mirror elements of the royal wedding. Regardless of budget or style, you too can have your royal affair by visiting SG Wedding Favors to order our Fairy Tale accessories and décor.