With Thanksgiving fading pleasantly to the past, the next round of holiday parties is on its way. As you make your guest lists and menus, put some thought into your decor as well. Having some festive lights up creates an enormous effect on its own, but there are small details to be added that can enhance your overall effect. Let's look over some popular themes, and see where your inspiration lies for this year's celebrations.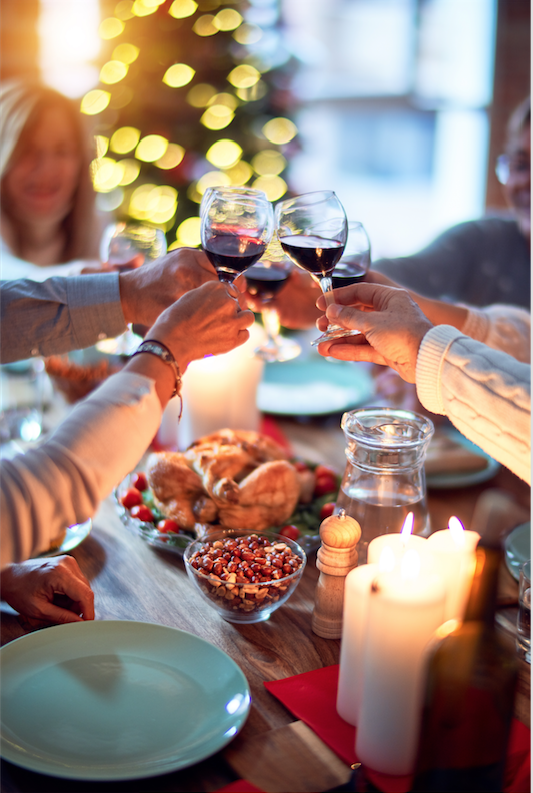 Try out a monochromatic style, especially in a fresh winter white. You can combine creams and ivories, or stick to pure white. Guests are greeted with sparkling white linens, white plates, and silver flatware. Ring the windows in white twinkling lights, or go for votives or candlesticks in the windowsills. Send your guests home with a matching gift as a loving memento.
And while you're laying a snowy scene, you can choose some accent pieces in bright reds or gold to sprinkle throughout the room. You could also think about using some red-colored lights or candles, for a more dramatic effect. This will increase the visual interest, and allow you to increase the ambiance.
You could even ask your guests to sport white ensembles to create a mood. This is also a great opportunity for some impressive group photos.
Go for a traditional look. Imagine gold table runners, napkin holders, and fine china and crystal. A lot of us have these things in our cabinets and they rarely see the light of day. Let yourself indulge in a luxurious and elegant holiday party. The menu should be traditional, as in a big roast or turkey; but not so traditional that you do not include an option for any vegetarian friends. You can begin the evening with hors d'oeuvres around the room and move on to a hot and cold buffet. Investing in a few chafing dishes is worth the effort if you don't already have some around. Having sparkling wine and making holiday toasts is a great way to celebrate once everyone has settled down to eat.
Take every opportunity to include some glamorous details. Think about using small packets filled with trinkets and well wishes as placeholders. Decorate with family photos in matching frames as an elegant way to spark conversations and create new memories.
With this concept, you want to create a world of whimsical toys and tiny creatures. This is especially fun for parties with children invited as guests. You can serve playful finger foods during the cocktail hour, and enjoy a feast on a table full of brightly colored delights.
Strike a playful mood with intriguing lanterns and other animal or toy-based table accessories.
Have fun placeholders based on popular gifts like bikes and dolls. It is a fun gift to create wonder for your loved ones on a very special night.
Having a loose theme or color scheme can elevate any party. And while you have your own hosting style, it is always fun to take a look at some of the new ideas out there when it comes to holiday hosting.