If you've never worn or used metallics to decorate before, you're in for a surprise. You'll be delighted to learn how versatile they can be. For special occasions such as your wedding day, the vibrant colors stand out. They're incredibly beautiful and memorable, making them the perfect choice for special occasions such as your big event.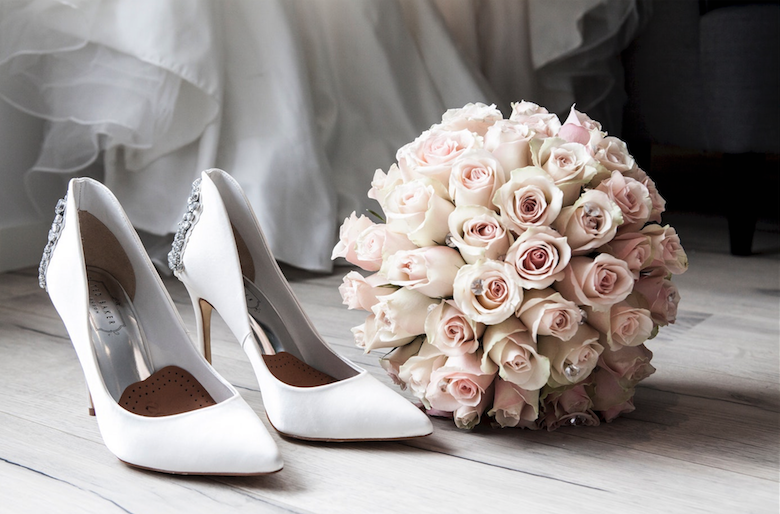 Here is how to incorporate metallics in your fall wedding:
As embellishments on dresses. Your bridesmaids and maid of honor can wear pops of metallic colors on their dresses. You can add them through the use of scarves, shawls, brooches, jewelry, or hair accessories. Even metallic gloves could be very interesting to see on your wedding day.
In the pockets of suit coats. If the males in your wedding party plan on wearing suits, they can add handkerchiefs in metallic colors. The accessory comes in handy, especially if it's still warm where you live. The handkerchiefs are useful for dabbing faces before taking wedding photos.
As the color of the bow tie and cummerbund. If tuxedos are part of the wedding attire, you can make metallics more obvious by highlighting the jacket and shirt. A bow tie and cummerbund stand out. The groomsmen can match the bridal party by wearing a bit of gold, copper, or bronze.
As centerpieces for the tables. It's the perfect place to showcase metallic colors. If you love the look of rose gold, make it a prominent part of your celebration. Your guests will take note of all the attention to details you displayed throughout the venue.
To add interest to the props you use for your photoshoot. Metallic items photograph well in the right lighting. You can choose specific objects to use as props because of their illuminated appearance. The sheen from metallics can create exciting wedding photographs for you to enjoy.
Metallics are incredibly beautiful. You can use them abundantly or sparsely. The choice is up to you. They're perfect for fall weddings because of the warmth and brilliance they bring to a space.
A Wide Selection of Products to Meet Your Needs
SG Wedding Favors sells metallic décor and gifts for weddings in our online storefront. One look at our selection of products, and you'll find many of the things you need for your fall wedding. You'll be able to pull off your theme with great ease thanks to the wide selection of products that we carry and the helpful way we organize our site by theme. Most importantly, you'll make a long-lasting impression on your guests by hosting one of the best celebrations of the season.