When it comes to planning a wedding, it pays to be organized. After all, what other time in your life do you have so many details to consider? As you check one thing after another off your To Do List, think about how you'll honor your bridal party come your wedding day. What types of gifts fit your theme and the personalities of your maid of honor, bridesmaids, and flower girl?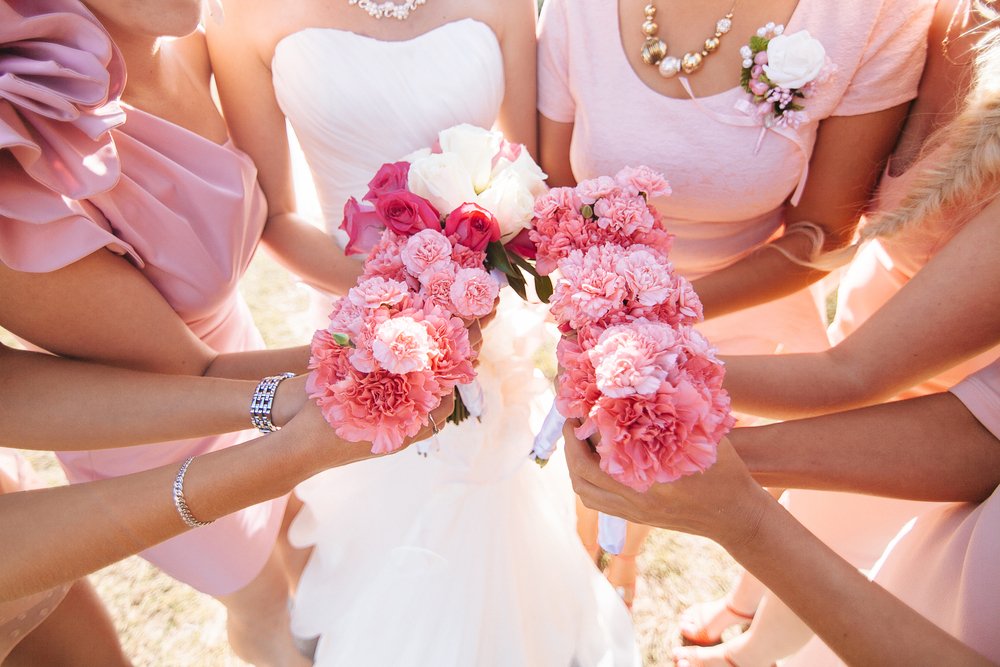 Make Your Ladies Feel Special
How do you make each person feel special and a big party of your special celebration? You buy wedding favors from SG Wedding Favors. That's what you do! We carry everything you want for your wedding and more!
Considerations to Make While Shopping
Some things to think about when shopping for bridal party gifts include price, the number of women in your party, theme, chosen colors, and location. Once you have an idea of what you're looking for, you'll be ready to shop our website with ease. We make it easy for you by grouping items into categories for reference.
Gift Ideas for Your Maid of Honor, Bridesmaids, and Flower Girl
Think about the unique personalities of your bridal party. What could they use often? A custom etched stemless wine glass reminds them of your important day each and every time they pull it from their cabinet.
Not only does it include details about the date of your wedding, it also carries your last name and the first names of both you and your spouse. It's the type of gift that is used frequently and unique enough to remain memorable. It's not every day that your best friend gets married and that you get to be a part of it, right?
Another thoughtful gift is the DSE Luggage Tag with Swarovski Elements. If you have a destination wedding, this item comes in handy because it helps your bridal party identify their luggage. You can give them the item at your bridal shower so they have it on hand when they get ready to fly to your wedding.
The Peacock Jewellery Box is beautiful and useful making it a practical and meaningful gift for your bridal party. Your ladies can keep their most prized jewelry in the box for safekeeping. Each time they open the lid, they'll be reminded of you and the happy wedding you had.
A Mini Gumball Machine in your choice of color makes a great flower girl gift. You can fill it with an assortment of sweet treats that her parents can hand out to her. It's something she'll never forget because the machine is refillable and can be used again and again throughout the year.
Have a Wide Selection of Options to Choose From
Choose irresistible bridal party gifts that every woman loves. You'll find a wide selection available at SG Wedding Favors. Treat the women in your wedding to something extremely special. They'll never forget your special day and what an honor it was to stand beside as you got married.