Are you busy browsing the latest 2020 spring bridal catalog collection? It's a lot to take in, so we did it for you. You won't be disappointed as a spring bride as 2020 is all about being fashion-forward. You'll also have a fresh, timeless style. From yesteryear inspiration to the modern tailoring of today's hottest designers, we've got you covered for your spring wedding trends.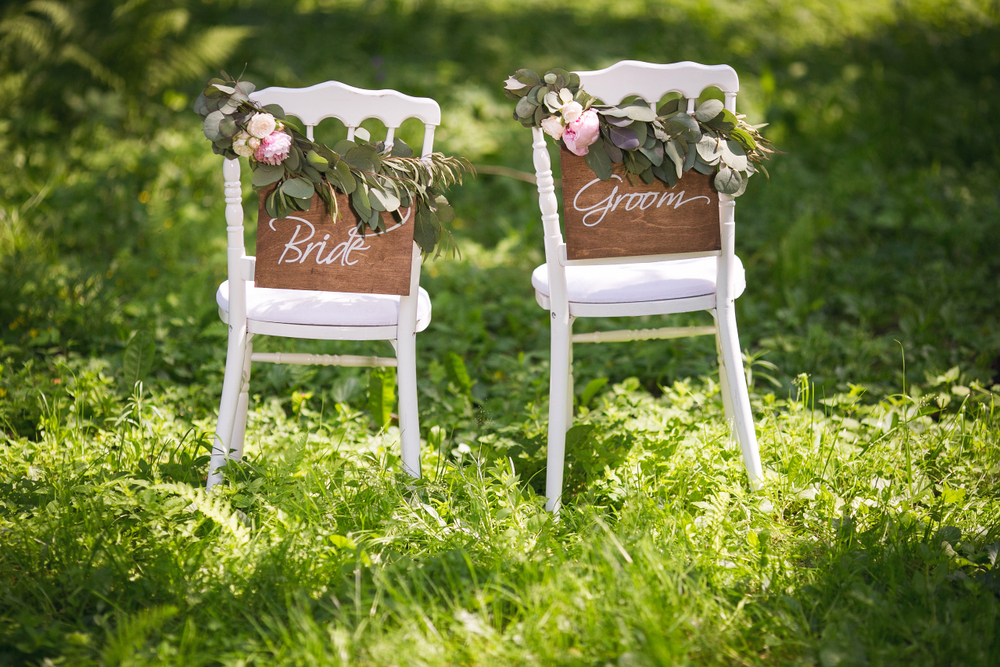 1. Uniquely Styled Wedding Dresses And Bridal Suits
70s Fashion Is In – Look Out For Boho Chic Styles, Wedding Jumpsuits Rather Than Dresses, And Flower-Power Style Accessories.
Tops With Detached Trains ­– Instead Of Selecting A Wedding Dress, Opt For Slacks With A Beautifully Tailored Top That Has A Detached Train.
Instead Of A Train, Choose A Cape – Looking For A Unique Way To Walk Down The Aisle? Choose A Mock-Necked Cape or Capelet To Add A Silhouette.
Choose A Dramatic Neckline – In 2020, Necklines Will Be All About Class And Individuality. Instead Of A Sweetheart Neckline, Try An Illusion, V-Neck, Halter, Scalloped, Or Asymmetrical Neckline For An Elegant Appearance.
Ruffly Avant-Garde Volume – Designers Are Going Big In 2020 With Ruffly Avant-Garde Volume, Ball-Room Skirts, And Off The Shoulder Sleeves.
Haute Couture Hemlines – The High-Low Dress Style Was Made Popular A Few Years Back, And The Runway Has Once Again Found A Similar Inspiration.
Bridal Suits – This Style Has Been All The Rage Recently, And In 2020, It's Still On-Trend. Don't Let The Groom Be The Only One Rocking A Sleek Suit.
Bridal Accessories – Lace, Swiss Dot, Wristlets, Or Chic Satin Accessories Are All The Rage For Reception-Wear. In 2020, Brides Will Want Fashion-Friendly.
2. Wedding Bouquet Trends
Look For More Colors, Flower Variations, And Shades
Natural, Boho, Vintage, And Rustic Bouquets Will Be Trending
Garden Botanicals Will Be Very Popular With Brides
Splashes Of Greenery Will Be On-Trend As Well
3. Décor
Brides Will Opt For Vibrant Flower Décor
Greenery Will Still Be On Trend For A Natural Look And Feel
Look For Dramatic Flares Such As Arches And Trestles
Sweetheart Tables Will Reflect The Couple's Personal Journey To The Alter
Seating Charts Will Be Out For A More Intimate Touch
Spring Couples Will Prefer Tented Or Outdoor Weddings
Décor Will Include Dramatic Draping, Elegant Décor, And Candlelight
Weddings Will Include Twinkle Indoor Or Outdoor Lighting
4. Spring 2020 Wedding Colors By Pantalone Color Institute
Most Popular 2020 Wedding Color: Neo-Mint
2020 Wedding Color Alternates:
Purist Blue
Cassis
Cantaloupe
Mellow Yellow
5. 2020 Wedding Themes
Retro 70s
Neon Lights
Whimsical Escape
Romantic Roaring Twenties
Couples and vendors are both in the process of planning for the 2020 wedding season. Make sure that if you've saved a popular date that you also make your venue and caterer are saving it for you as well. Other than those two essentials, you (or your wedding planner) has plenty of time to work everything else out with over nine months to go. You've also most likely been saving up for the big day, but there is still time to pay for those last-minute add-ons. At SG Wedding Favors, we have the right décor and accessories to ensure your 2020 wedding is picture-perfect.