Are you looking for the perfect personalized gift idea for an engagement, wedding, or anniversary reception? SG Wedding Favors has just the gift idea for you. With the option to personalize, you also make an otherwise regular gift and turn it into a heartfelt keepsake.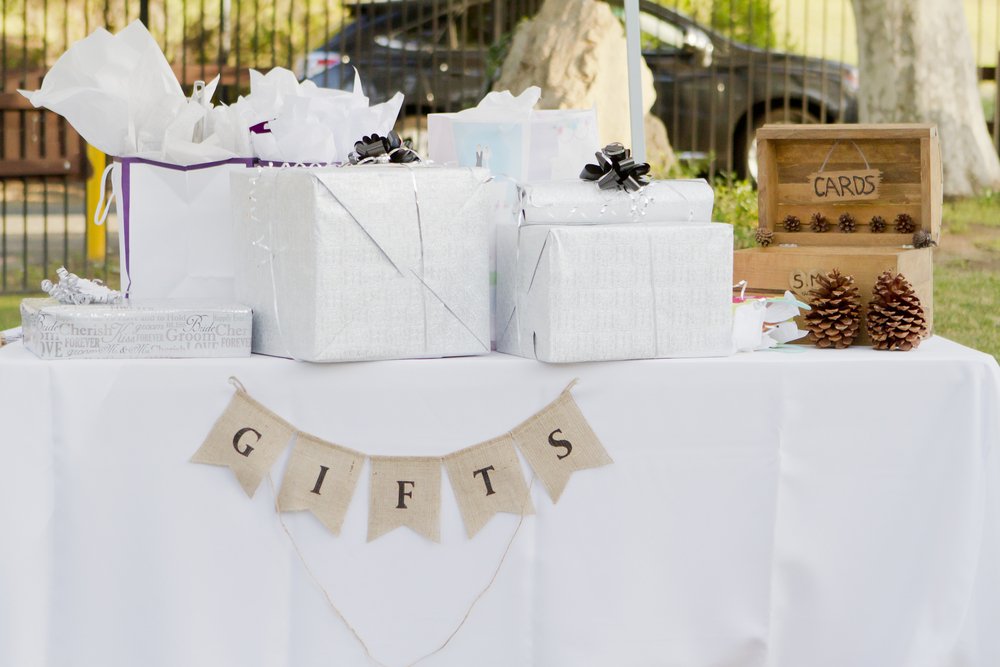 1. Scroll Decanter Or Vineyard Stemless Wine Set $155.00
Exquisite, beautiful, and extraordinary are just a few words used by our clients to describe this personalized gift idea. It will set any wedding apart as this gift comes with white etchings that will either become a keepsake or an item that elevates your anniversary celebrations as it highlights one of the most important dates in your life.
2. Flourish, Best Day, Or Cupid's Wreath Love Sand Ceremony Frame $150.00
One thing you can count on when it comes to couples is wedding pictures which is why a personalized picture frame will make couples smile with appreciation. It is the kind of gift that couples will be happy to display in their homes as it has a vibe of exclusivity.
3. The script, Cupid's Wreath, Or Flourish Silver Glass Ring Box $75.00
For a married couple, losing a wedding ring when bathing or doing chores is common. Buying a silver ring box is the ideal gift that couples can use during the wedding ceremony as well at home. The inscription will also add to the day's ambiance as you have personalized their experience in a way that adds meaning and personal appeal.
4. Script Mirrored Certificate Box $75.00
If you are not able to find glass slippers, this mirrored glass certificate holder will do just as well as this precious momento will last a lifetime. It is the perfect gift that couples can use to protect their marriage certificate or for a child's birth record as you can personalize it with names, dates, personal messages, or well wishes for a happy future.
5. Silver Hearts Knife & Server Set $69.00
Our Silver Hearts Knife and Server Set is a popular gift idea because it is practical and usable. The silver love heart handles add a feeling of glitz and glamour which will set you apart from other gift-givers. Most importantly, the personalized inscription on the blade will turn a random gift into a memorable keepsake which couples will love.
6. Whimsical, Script, Or Vertical Toasting Flutes $65.00
Clients have fallen in love with this gift as the crystal stem and etching add a personal touch to any event. It is a gift that adds class to the reception or bridal shower celebrations. The inscription will also add affection which makes this a must-have gift.
7. Vineyard, Anchor, Or Script Wine Glass Sets $45.00
Personalized wine glasses are the perfect gift for practical couples. It also makes for an elegant table setting during a reception. It is also a fun gift that brides and grooms can both use to celebrate with their wedding party participants. It is also unique and trendy.
Our personalized gifts Singapore are charming and delightfully affordable. Our personalized gift ideas also fall well within the $50.00 and $200.00 gift etiquette. Contact us for details.