Whether you're planning your own baby shower or you're in charge of the celebration for a close friend or family member, getting ready for the party can seem a little bit intimidating at first. Luckily, the process for planning a successful party isn't very complicated, and if you play your cards right, you'll have a smooth and easy hosting experience on the day of the shower.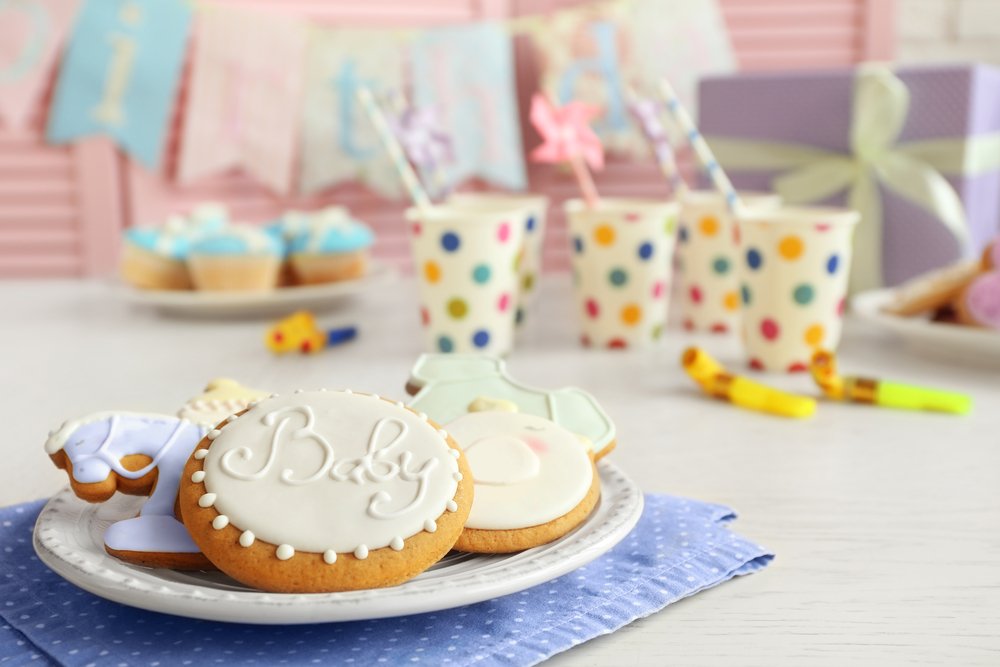 Choose a Theme
If you're planning a shower for someone else, you'll want to include them in the theme selection process—unless the event is a complete surprise, of course. In either situation, you can narrow down your theme options by taking inspiration from the parents' chosen nursery decor theme. From cute and classic themes like baby jungle animals to modern design themes like chevron stripes or neon, you can easily translate a decor theme to the shower itself. You can then use the theme as inspiration for your baby shower decorations, food, invitations and activities.
Plan Some Games or Activities
Games and activities are a way of making the shower more fun and exciting for everyone. There are a lot of silly baby shower games out there and plenty of fun craft ideas too, and they can really make your party memorable for the guests and the parents. Here are two ideas to get you started.
Guess the Baby: Have the parents and other party attendees send in copies of their own baby pictures. Print out the pictures and post them on a board or suspend them from a garland with clothespins and assign a number to each picture. Everyone has to guess which party guest is which baby. The person with the most correct guesses at the end can win a cute prize, like a baby bottle filled with candies.
Onesie Decoration Station: Buy some plain baby onesies in a range of different infant sizes and set up a craft station with fabric paint, brushes, stencils and embellishments like ribbons or patches. You can either encourage the guests to make customized onesies of their own creation or choose a specific theme.
Plan for Gifts
The purpose of a baby shower is to "shower" the parents-to-be with gifts, so you'll want to have a plan for accepting these gifts and even opening them during the shower. A gift table decorated with a cute table cloth and a sign inviting guests to leave their gifts is an easy strategy for storing the gifts during the party. If the parents want to, you can make gift opening a part of the shower. You can either open the gifts as a group or have guests individually approach the parents with their gifts to share in the moment together. Some new moms and dads prefer to open gifts after the shower when they can have some privacy. Talk to the parents-to-be first to see what their preference is and plan accordingly.
After taking care of these major details, things like your guest list and food menu will fall into place. Knowing what theme to use and what activities you'll do during the shower is more than half the battle!