As an autumn or winter bride, you can let your imagination go wild and find a theme that highlights the personality of you and your spouse as a couple. One idea that could be a lot of fun for the right couple is to look to the past for inspiration. If you have a favorite aesthetic, style, or age from the past, your wedding could be the perfect opportunity to bring that beloved era to life.
You can get into it as much as you want, too. One route would be to choose a time period as inspiration, using a subtle theme in the decor and wedding party dress. You could also go all out and have the entire wedding be a costume party, with guests arriving in period dress. For the real history lovers out there, you could recreate a wedding from a different time, complete with a menu and music from the years of your choice.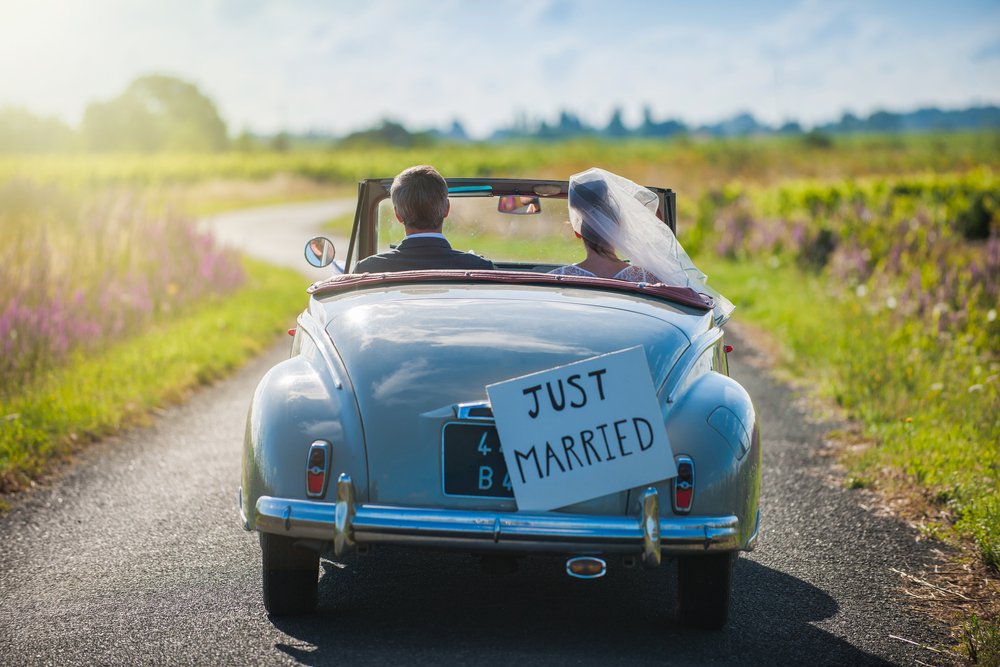 Here are some different time periods that could spark some great wedding theme ideas:
This is your chance to go all out with over-the-top decor and enough sparkles to cover over the whole party. Bridal wear will be informed by the shimmering and stylish looks of the flapper era, with slick hairstyles, top hats, and beaded headdresses.
Champagne cocktails, seafood towers, and jazz all night long will help complete your celebration.
Imagine entering a reception filled with nosegays, lace, and vintage valentines; transporting your guests to an innocent age of romance. Besides the decor, using small floral touches, such as favors and invitations, will help create the desired mood.
This would be a chance to really sweep the room off their feet with an enormous, luscious wedding dress with a train. A tight bodice, high-waisted skirt, and intricate crystal jewelry will complete the look.
Make sure to serve a huge roast, a festive punch, and a towering white frilly cake. You could even instruct your guests on some dance steps of the time, with a romantic quartet to play in the background during the reception.
For this party, let out your inner kitsch to everyone's delight! You could go for an exaggerated mod-style party, or go for an evening of dancing filled with soul music. Get a well-versed DJ, or even higher a fun cover band.
The fashion choices for this era run wide, too. This makes it easy for everyone to find a style that works for themselves within the theme. Poofy short skirts with boat neck tops were a popular look for ladies, usually with a hat and veil combination. Men favored dark suits for the big day.
However, you could also take some of the more outrageous style elements of the time, and use them to create an outfit all your own.
A past-themed wedding provides a certain level of fun, excitement, and wonder, but may not strike a serious enough chord for some families and traditions. However, if you have a romantic sense of the past and want to feel like a couple of old-fashioned lovers, this may be a great idea for you on your day.