From wedding receptions to baby showers, beautiful centerpieces can make your party tables sparkle. Use these simple tips to dream up some amazing table decorations without blowing your budget.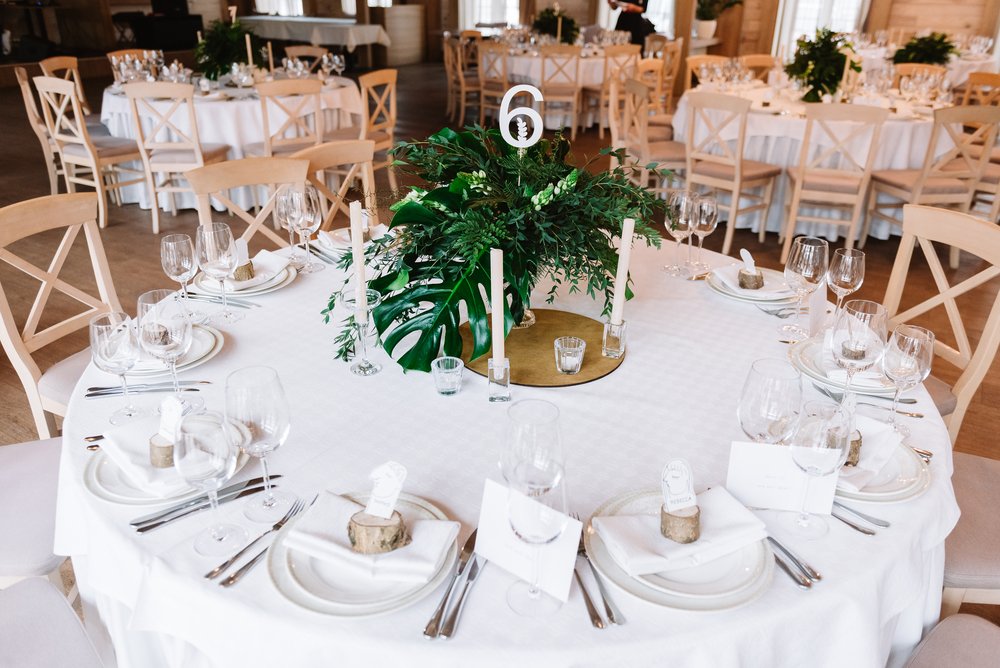 Choose Decorative Place Card Holders
If you're using table numbers and place cards, opt for pretty decorative holders rather than something plain. You can choose from a variety of different place card holder styles in our Table Decor section, including holders in pretty shapes or decorative frames that add an extra elegant touch to the decor. Whether you want some sparkle to reflect the candlelight or you need a way of emphasizing your theme without taking up too much space on the table, your table number and place card holders can do double duty to add decorative value and let guests know where to sit.
Keep it Simple
"Less is more" doesn't necessarily apply to special event decor, but that doesn't mean your decorations have to be complicated. Bulk out your tablescape designs with affordable items like candles or find a way to incorporate your party favors into your table arrangement. For example, if you're giving a small gift like a fan or a keychain, place those favors in containers like bags or boxes that you can match to your color scheme and theme. You don't need to bring in a lot of extra items to make the table look nice if you work with what you've already got and rely on budget-friendly items to fill in the gaps.
Skip the Fresh Flowers
Yes, floral arrangements can look quite beautiful, but they can also be quite expensive. There are a lot of wonderful ways to make your tables look beautiful without paying a florist to make you multiple centerpieces with a massive price tag. If you're crafty, consider going for handmade paper flower bouquets to make your budget centerpieces look classic without the cost. You can also opt for a more natural botanical look by cutting fresh wildflowers or flowering tree branches to fill vases. Bulk-purchased items can also make for a beautiful party table, including elegant bowls of fresh fruit or potted succulents that your guests can take home.
Think Outside the Box
Consider something completely original to make your event tables look magical. Framed photos of the happy couple, ceramic baby animal figurines that cost just a few cents each at a thrift store, neon-painted candelabras and other unique design options will be eye-catching and lovely without requiring a massive investment. This strategy is an especially good idea for weddings on the couple's own individual terms. The out-of-the-box centerpiece makes just the right statement.
There's no shortage of inspiration out there, so don't feel tied down by these ideas. All you need to make your tables shine is some creativity and an eye for detail. Look through our Decor section to see what jumps out at you. With the right inspiration, you can create an inexpensive and memorable display to delight your guests and give your event just the atmosphere you've been dreaming of.