If a baby shower is being thrown in your honor, it's customary to send your guests home with something. The right baby shower favors are ones that people want to keep for a lifetime. They're unique, memorable, and useful. The favors put a smile on people's faces and remind them of you and the little one you're about ready to have.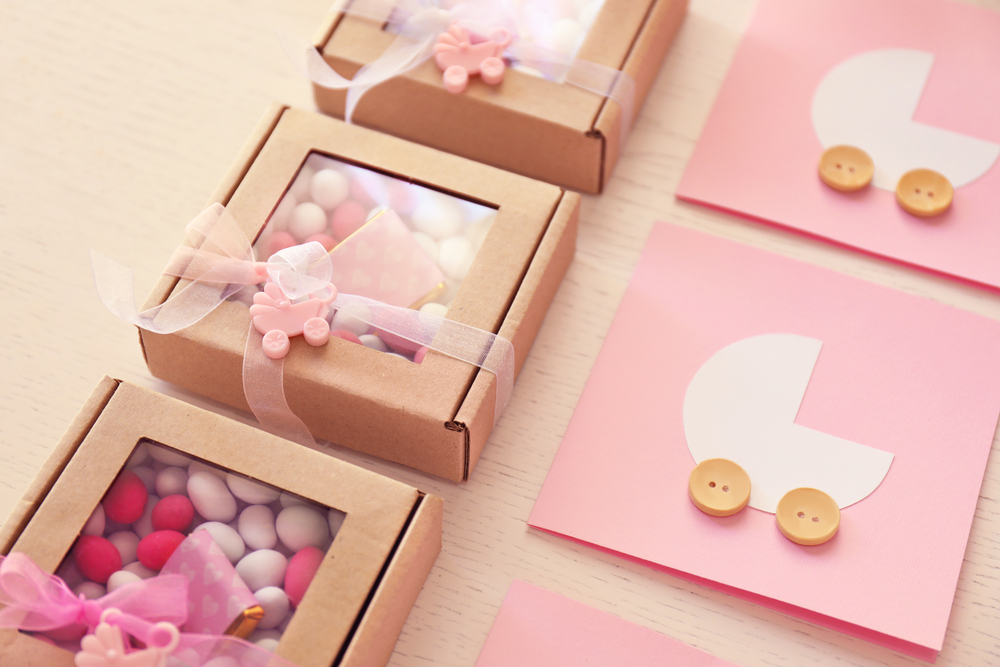 Some Suggestions for Baby Shower Favors for You to Consider
Offering you the best selection in baby shower favors is something we take pride in. We know that every event calls for its own special gifts to give. That's why we have many different themes to choose from so they can lend to the feeling you want to create for your baby shower.
Some products that you may want to buy include:
Soy Wax Candles. Personalize them with details about your baby's name. There are many styles to choose from. Everyone loves a nice candle made of wax that burns for a while.
Salt and Pepper Shakers. With so many adorable options to choose from, it's hard to narrow down the choices to one. From elephants to bumblebees, this favor is one that is sure to delight every guest. It's cute and useful.
Bookmarks. Keep people's books from getting dog-eared. A bookmark is a small but sentimental gift they can take home with them. It doesn't take up a lot of space, serves a purpose, and reminds them of your pregnancy.
Favor Boxes. Pack up treats such as baked goods or assorted candy. Let each guest pick their box before leaving from the shower. They'll have something sweet to look forward to eating when they get home.
Favor Jars. Use them to package jams and jellies, bath salts or sugar scrubs. If it fits in a jar, it can be given as a gift. You could even put ingredients to make a batch of cookies or soup in the containers for a truly unique favor that delivers a lot of satisfaction.
Each baby shower is different. That's why we give you plenty of selections to choose from. We want to make your event extra special by allowing you to have the right baby shower favors on hand to give out at your party. Let us know how we can exceed your expectations with the products and services we provide.
The Right Favors for Every Occasion Are Sold by SG Wedding Favors
The best baby shower favors to give to your guests are ones that put a smile on their face. With SG Wedding Favors, you've got plenty of options to choose from. Once you've determined the theme for your baby shower, you'll be able to select the perfect gifts to give your family and friends. The items will arrive at your home in plenty of time to get them ready for your special event.
The favors you pick out say a lot about you. Whether they're big or small, one thing's certain. You'll be able to make a great impression on your baby shower guests because of the thought that went into picking the favors out.