If you are thinking about destination wedding locations, planning and preparing for another continent to get married may seem costly and time-consuming. In reality, most tourist-friendly cities around the world provide destination wedding advice, venues, and packages that make it a simple affair. From attire to invitations and catering, here are the top five locations to consider.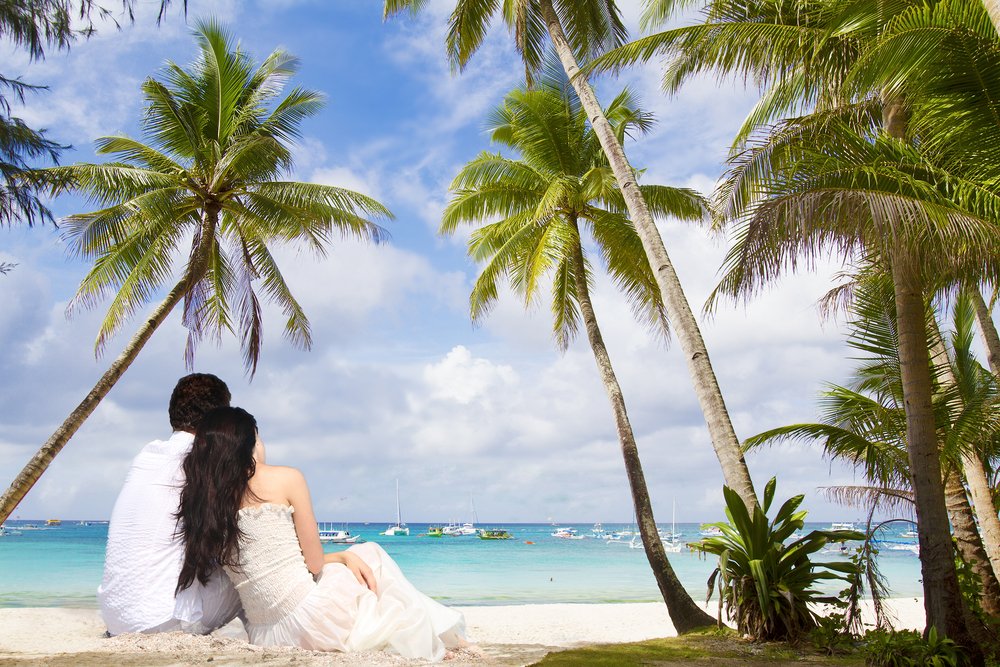 Cancun, Mexico
Pristine white sand beaches and five-star results make the perfect formula for a flawless Cancun destination wedding. Add in the local Mayan culture, Mexican cuisine, and undeniable attraction, couples have access to once-in-a-lifetime all-inclusive destination wedding deals at little cost. With less than $1,000, you can gain access to the full-service destination wedding packages not affiliated with resorts which gives you extra for excursions. While you will spend tens of thousands at a wedding back home, Cancun is a hot tourism spot that will give you lots of local adventure from quick trips to Mayan ruins or a fast ferry ride to the Isla Mujeres or Cozumel.
Cartagena, Columbia
As a popular tourist destination in South America, Cartagena, Columbia offers couples a blend of prehistoric influence and Caribbean flare. As a World Heritage Site, it also promises your guests an unforgettable time exploring centuries-old ruins, local colonial culture, and views of the breezy coastline that will surely influence a few Old World or Fairytale wedding themes. Cartagena's early Spanish influence will also make your destination wedding attire remarkable.
Fiji
If you are looking for destination wedding locations that offer you an authentic experience, Fiji is just what you are looking for. From the moment you arrive, you get a feel for Fiji culture as you are welcomed personally in traditional dress. With Fiji wedding costume attire on full display, your wedding party will follow the traditional Fiji wedding custom from warrior escorts to Gumu loa paint and Liku vau dress. It will leave guests raving over their full-Fiji wedding immersion.
Koh Samui, Thailand
Koh Samui is a destination that gives you everything you want in an island location yet offers an untouched appeal of wonderfully white sandy beaches and azure seascapes. With five-star resort choices, there are plenty of wedding professionals on-site to provide destination wedding advice. Better yet, it is the ideal island location to get pampered with world-class cuisine, exotic floral designs, natural seaside venues, and modern Thai-inspired décor that will leave guests in awe.
Manhattan, New York
Do you want a city that has modern appeal yet adventurous enough to spoil your guests with its glitter and glam? Manhattan is the ideal destination wedding location as it has everything from luxurious venues to exclusive American cuisine, stunning wedding destination attire, and tourist activities like the Statue of Liberty, Broadway plays, and architectural effects like the Brooklyn Bridge. Moreover, the Hudson is the idyllic place for nautical lovers to rent a yacht to say "I do."
If you are worried about a destination wedding cost or local wedding vendor selection, these five cities cater to couples and offer reasonable deals that attract guests from all around the world. Most importantly, SG Wedding Favors reliably delivers worldwide so that you will not have to worry about décor, invitations, favors, or any other supplies you will need during your travel.