Planning a wedding is now more complicated than ever. From the wedding planning to the gift registry and the venue selection, budgets can easily get extended beyond your comfort zone. While your guests are looking for the perfect gift to say congratulations, you will also need to find memorable favors to show your thanks. If you are wondering what favors will be both affordable and well-received by your guests in attendance, here are the top-rated favors that our SG Wedding Favors customers raved about their experiences online.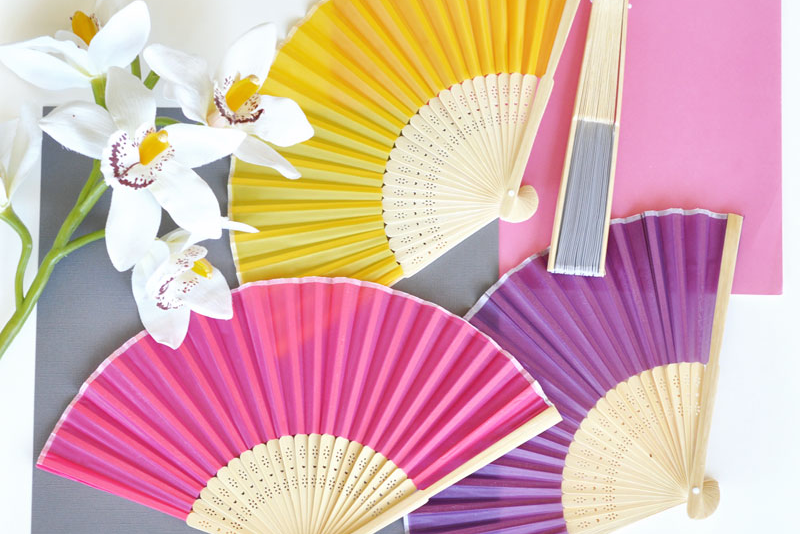 1. SG Wedding Favors That Are "Gorgeous With The Engraving"
If you are looking for personalized gifts, you can customize any of our Personalize It inventory. It adds flavor and class to your event because it shows you took the time to remember your guests during a very business and stressful wedding planning event. Most importantly, our inventory favors fall in line perfectly with any theme you choose.
2. "Beautifully-Crafted Fans" For Any Occasion
If you are going after a special favor idea, our collection of fans are just what our customers recommend. From silk to cherry blossom or sandalwood, your guests will love this favor because of their quality craftsmanship, beautiful design, and usability factor.
3. "Handy" And "Cute" Coasters
From customer favorite Royal Mirror Chandelier Coasters to Whimsical Fields or Blue Snowflake or Pink Floral coasters, this personalized gift will bring your favor table to life. They are also the ideal favor to give your guests because of their versatility.
4. Succulents Prepared With "A Lot Of Heart"
Succulents are a favorite of SG couples. Fresh succulents not only signify life, but your guests also have a lasting memory of your wedding that continues to give. Personalized greenery gives you the perfect excuse to show your thanks to all your friends and family.
5. Jam And Honey Favors With "Impeccable Service"
A favorite favor selection is the Bonne Maman Jam and Honey Favors. While the ability to personalize this gift adds to its appeal, their high quality and affordability also make them ideal choices when you want to give something nice yet keep it affordable.
6. "Lovely" Salt And Pepper Shakers
Our customers rave about the availability of our salt and pepper shaker collection. From the playful Mommy and Me to Gray Owls, this favor allows you to choose something that is both adorable and usable with any guest's kitchen décor or color scheme.
7. "Customized" Dinnerware
Our guests appreciate the ability to customize our favors which is why our Love or Pink Fork and Spoon Sets are customer favorites. Most importantly, you can customize it any way you want which will leave your guests in awe of your attention to event details.
Whether you want to customize your favors or give personalized gifts that your guests will cherish, SG Wedding Favors provides an inventory that caters to your event needs. You can visit our showroom or shop online at https://www.sgweddingfavors.com/. As our customer testimonials show, we provide the best inventory and customer service regardless of the event.