Tips for Creating Unique and Memorable Wedding Invites
There is a lot more to stationery than meets the eye. From different weights of paper to typography styles, you've got more options than you have time. Knowing how to select the perfect invitations isn't a science. It's intuitive and based on your budget, preferences, and theme.
Still, there are ways to make your invitations exceptional. We've listed a few ideas below for you to consider. Each option gives your stationery a look that you love. It takes what is beautiful about the invites and further enhances it.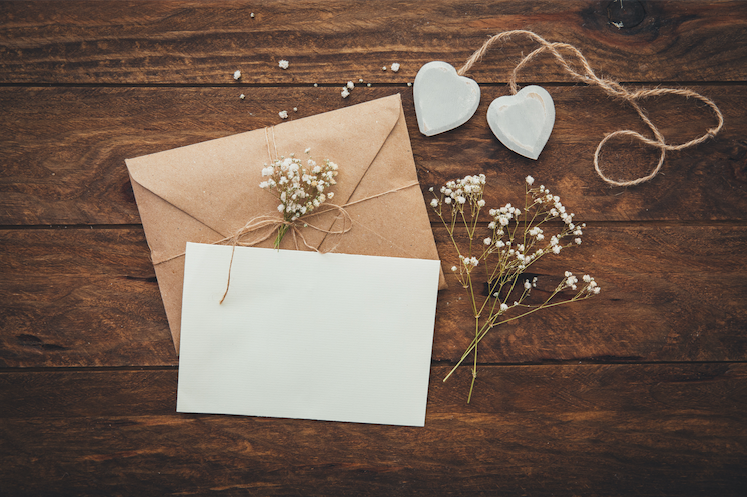 Here are five ways to make your wedding invitations extra special this year:
With gold foil. Trends come and go. Gold foil is here to stay. The metallic design element makes everything look more elegant. If you want to give your invites a regal touch, consider gold foil.
By selecting beautiful fonts. Typography is an art form worth exploring. It enhances the appearance of stationery as much as colors and images do. Considering most of the message that you're relaying to your guests is in written form, the typography you choose for your wedding stationery matters.
By opting for colored envelopes. Many invitations come with standard white envelopes. Switch them out for something more colorful. Elect to buy colored envelopes from our stationery shop and grab people's attention from the minute they pick up their mail from their mailboxes.
By including a stamped image on the envelope. A beautiful stamp kit makes a world of difference. It allows you to include inked images on the outside of the envelopes. If you want to embellish your stationery even further, it's a fast and affordable way to do so.
With the address labels and stamps that you choose to add. You can order matching labels to go with your invites and choose postage stamps with a similar theme. That way, everything goes together marvelously. You create a cohesive look with your invites, which is something that you absolutely love.
Your wedding day is the celebration of all celebratory events. There should be no detail left unnoticed. Taking the invitations that you ordered and embellishing them in the ways listed above enhances their appearance and makes them fit your chosen theme better. It gives them extra personality so that the people receiving them feel excited opening and reading them.
Shop Our Website Safely 24 Hours a Day, Seven Days a Week
SG Wedding Favors sells many stationery items to meet your needs. Take a look at our online storefront for ideas. When you place an order with us, be sure to let us know if you want to personalize the item to make it your own. We'll get your order sent to you quickly.