What You Can Do to Make Your Wedding Extra Special
You can take a nautical theme in many different directions. It can be classic or modern. It can be boat-themed or ocean-inspired. Whatever you decide on, know that you have plenty of options to choose from when shopping for décor items. Each will help tell the story that you're trying to relay to your guests easily.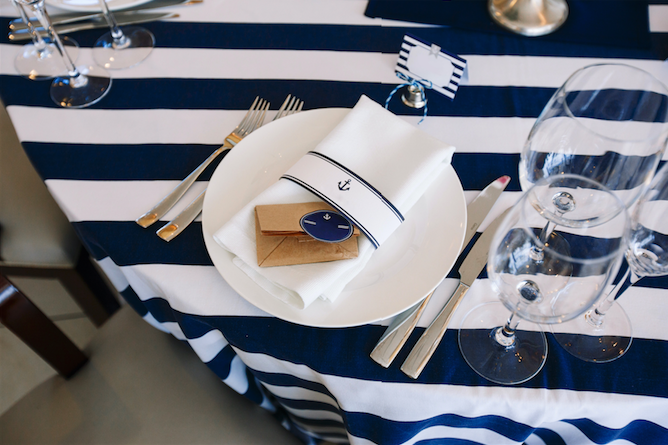 Some ways to make your nautical theme extra special include:
With a fun wedding personalized wedding invitation. Invite everyone you want to attend your ceremony and reception to partake in the day's activities with a beautiful invitation. Choose stationery that you can easily customize with your details. You can choose many designs and ways to embellish the envelopes to help them fit your theme even more.
Through the use of color and imagery. Light and dark blues, seafoam greens, white, and red portray a nautical theme well. You can mix and match colors to encompass the entire ocean. Considering you'll find every color of lifeform possible below the water's surface, you can get really creative with this detail. You can also choose symbols that remind you of the sea, ocean life, and ships.
Through music that reminds you of the seas. Create a custom playlist of songs that make you feel alive. You can play them at your reception or ask the DJ that you hire to pick out nautical-themed music. No matter what era an artist initially recorded the song in, you'll have fun rediscovering it on your wedding day.
The most exciting thing about planning a wedding is putting your personality into the details that you choose to include in your ceremony and reception. If you love the sea, you can share your passion with your wedding party and guests. A nautical theme is up for interpretation and can be truly exciting to plan.
Get the Help That You Need to Pull Off the Perfect Nautical Wedding
Your nautical theme can be extra special with the help of SG Wedding Favors. Take advantage of all we have to offer you in the way of decorations, gifts, and wedding favors. We help you set the stage for your ceremony at sea. You don't need to be on a cruise ship or even by the ocean to create a memorable event that everyone loves attending.
Shop online 24 hours a day, seven days a week, for all of your wedding ceremony and reception needs. If you have questions that you need to have answered, contact us, and we'll get back to you just as soon as we can. We want to make the process of ordering from us as quick and painless as possible for you. That way, you can shift your focus to other things that need your attention before your wedding day.