Winter Wedding Planning 101
Cold weather isn't for everyone. For the people that love it, however, it provides a whimsical atmosphere to get married in, especially if there is snow on the ground. If a winter wedding is in your plans, it's time to get serious and get things done. The more you take care of this winter, the better prepared you'll be once your wedding day arrives next year.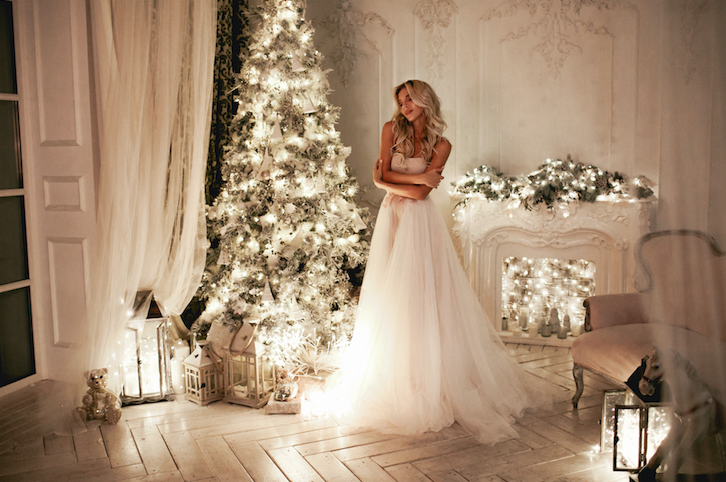 Here is how to plan a winter wedding theme in five easy steps:
Choose a date, the location, and a venue. You're going to want to do this early on so you can plan more effortlessly for the occasion. Coordinating schedules with the wedding planner, venue coordinator, and your wedding party is imperative. The earlier you take on the task, the better because it gives you plenty of time to overcome challenges.
Visit the venue so you can see how it looks during the winter. It's imperative to do this if you plan on using the scenery in your wedding photos. It can look entirely different with snow on the ground than it does during a late fall day. Keep in mind some potential photos, too, so you can make full use of the beautiful property.
Pay the deposit and book the venue. Secure your spot. Make sure to read the fine print on the contract, though, about cancellations due to bad weather. A venue may cancel a winter wedding with little notice because of severe storms. You don't want to lose the money you've paid in due to a clause in the contract you didn't read carefully.
Send out save the date invitations as early as possible. It gives your family and friends plenty of time to prepare for the celebration. You want them to be able to attend your wedding. A save the date card is something they can place on the fridge or mantle and look at often.
Start ordering all necessary items for the ceremony and reception. You'll want to make a list of what you need to buy and the date that you need to purchase it by. It helps you keep things clear in your mind. It also makes it easier to see which items have shipped. Waiting for their arrival is all that you need to do to complete the task.
As you can see, there are many ways to make your winter wedding unforgettable. From the beautiful attire that you and your wedding party wear to the flowers you choose to decorate with and the centerpieces you include on guest tables, you have options. Part of the excitement of getting married is planning every detail of your special day. If you need additional inspiration, take a look at our blog archives for suggestions.
Choose a Winter Wonderland Theme Complete with All-White Decorations
Make the most out of a winter wedding theme today. With SG Wedding Favors, it's an easy thing to do. We organize our website by theme, and an all-white wedding is a popular option because it's simple, traditional, and visually impactful. You're able to create a significant amount of contrast, too, by pairing the lightest shade with a darker shade such as red or black.
Winter is a beautiful season filled with wonder and excitement. Planning a wedding during the colder months of the year ensures that you have less competition for a selected wedding date. Most couples want to get married in the spring or summer, so you have your choice of locations and days to hold your celeb