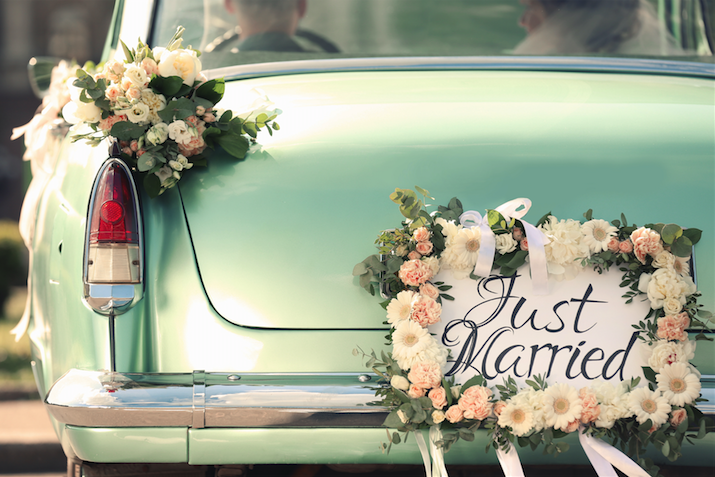 Bringing it to life
Now that you have your dream day in your mind. How do you bring it to life? The magic is in the details. Let us help you with some of thosedetails.
The Venue is the place to start. The location is the foundation for setting the tone of the wedding. Look for a venue that has old masonry, distressed walls, vintage character, or other period-themed features. Let the location lead you to the next details.
Choose a vintage or period themed gown and dresses. Choosing a lace gown for a Victorian theme or a flapper girl party dress for the reception will give you the sense of being back in those enchanting days. Choosing a veil that fits the time is another simple detail that packs a punch. Attendants may wear ivory or white simple dresses. Flapper girl dresses or hippie tassels are other ways to add to the period feel.
Fresh Flowers native to the location and fitting the season are a simple way to add elegance to your wedding whether your venue is indoor or outdoor. Simple white roses for boutonniere add a touch of elegance. Spring flowers in mason jars or evergreen sprigs in garland add touches of seasonal beauty. Candles are also a detail that add to the ambiance. Thick pillars or simple votive candles can be places in groupings or individually scattered for added warmth.
Classic Gold accents add an extra level of elegance and class towedding invitations, signs, ribbons and accents. Using old books for accent decorations, old door frames or windows, and vintage mismatched chairs give one the sense of stepping back in time. Lace parasols, and hand held fans are other special touches. Couples often enjoy having aphoto booth for guests to enjoy.
Plan the Day of Your Dreams
Whatever theme you chooseSG Wedding Favors is here to help you with those extra details. We have vintageOld World favors andClassic Gold favors to add the extra touches that will make your wedding the day of your dreams. We have many personalized items for your wedding. We are happy to help you plan the day of your dreams.