Are you preparing yet for a 2019 wedding? Are you looking for a theme that will be memorable? Getting this decision out of the way will make the rest of your choices much easier to make. Whether you choose your theme by season, by culture, or by trend, it is never too early to start thinking of ways to inspire your guests by incorporating ideas into your wedding. If you have yet to decide, here are the top seven themes brides and grooms will be choosing for 2019 events.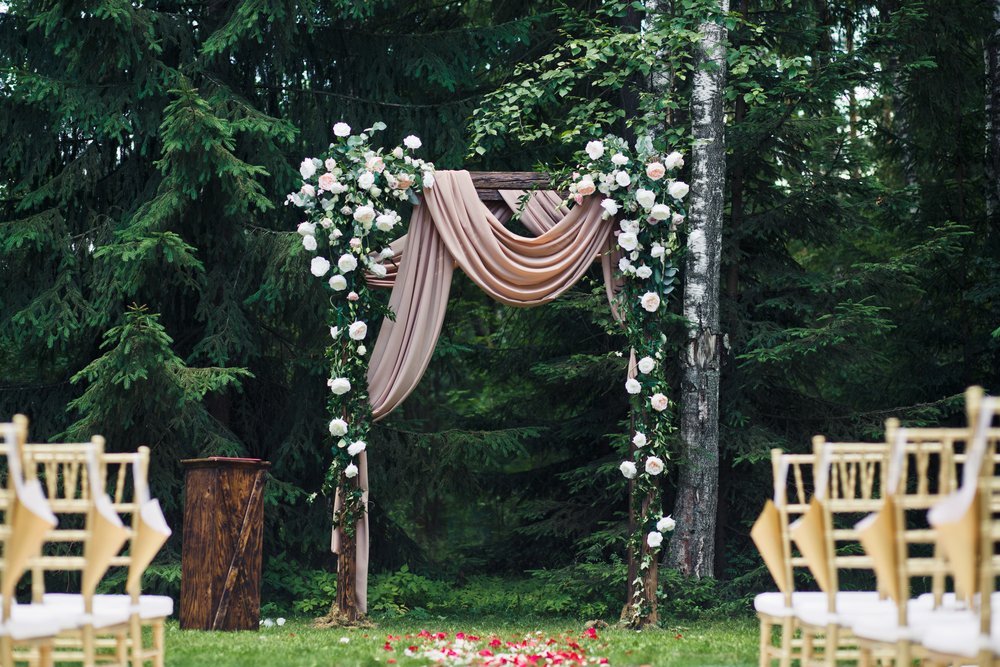 1. Greenery
Greenery led the charge in 2018 and by all indication, it is not stopping its allure for couples planning to wed in 2019. A bit of organic greenery among any color palette or design concept will offset some of the more elaborate aesthetic choices brides and grooms tend to make. It is also an affordable option for budget-conscious couples.
2. Shimmer And Shine
If your goal is to dazzle guests, shimmer and shine is the way to go next year. From the décor to the bridal veil and accessories, sparkles add a touch of beauty and fascination to your wedding ceremony. Continue the theme with lots of sparkling decoration to your cake which you can match with crystal accented décor and candle-lit reception tables.
3. Old-World Fairytale Glamour
Fairytale themes will be making a splash in 2019 as more couples opt for the theme of old-world fairytale glamour. Not only do couples want to re-create a fairytale for themselves, but they want guests to feel some of the same magic and whimsical delight.
4. Romantic Themes
Romance is now a major theme of the new year. Brides and grooms are choosing themes that define their love and commitment by setting the tone with lots of moonlight magic, candlelit dinner tables, darker flowers, string lighting, and an intimate romantic setting.
5. Artistic Impressions
If you want your guests to feel as if they are looking at a masterpiece, you will want to choose an artistic impression theme by playing on colors, décor, and fine food and wine.
6. Geometric And Florals Are Still Big With Couples
Just as geometrics and floral designs were big this year, they will stick around another year as their popularity continues. From personalized geometric and floral invitations to chic design concepts, this theme gives brides and grooms plenty of ideas to play with.
7. Earthy Tones
Couples want more of a rustic, earthy theme which is why nature will once again be a popular go-to for couples. From the elaborate simplicity of crochet applique lace to rustic-infused décor and design aesthetics, earthy tones will inspire simple elegance.
Not sure about what theme you want to choose yet for your wedding? Do not hesitate to chat with us online, in our showroom, or contact us here. If you are searching for a unique theme for your wedding, you can sign up for our newsletter, read our blog, or join our discussions on Facebook to find out all the latest there is to know about SG Wedding Favor themes.