Some brides dream of a stunning local church and family affair. Others crave adventure and want to see the world while planning a wedding as the ideal way to do it. For these brides and grooms, a destination wedding also offers guests an unexpected surprise as they notice the location on beautifully scripted invitations. If you have your heart set on an adventurous wedding, here are seven of the most iconic destinations that couples chose in 2018.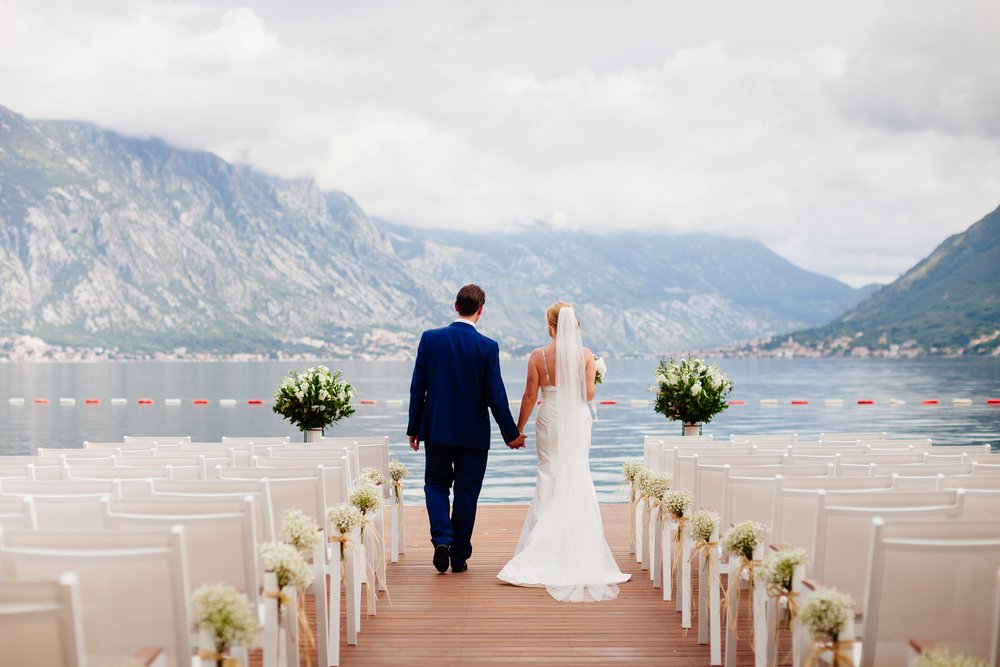 1. Maui
Maui is continuously chosen by couples as a popular wedding destination because of its beautiful beaches and sunset scenery. From the extravagant Kapalua Bay to an affordable beach wedding ceremony, Maui offers a variety of ways to say I Do. You can also stick around for a few weeks to sightsee and enjoy the local cuisine.
2. Costa Rica
For the adventurous at heart or the true thrill seekers, Costa Rica is an ideal location for a wedding. With a beach venue or the backdrop of the rainforest, the all-inclusive resorts offer wedding packages that include black-sand beaches, sailing, and world-class cuisine.
3. South Africa
From the Fynbos Estate to the Casa Toscana or the Oakfield Farm, there is any number of exotic locations in South Africa to plan your adventure wedding. Better yet, you can plan a safari, travel along Capetown's Table Mountain, or enjoy age-old historical museums. There are also winelands, lagoons, breathtaking beaches, and forests for a honeymoon.
4. Morocco
If you truly want adventure and romance, Morocco is just the place to wed among historical Moorish and Idrisid Dynasty architecture. From the pristine Akchour and Ouzoud waterfalls to the desert dunes of the Saharan village of Merzouga, Morocco offers visitors some of the most beautiful landscapes in the world.
5. Ireland
If you love meeting people and enjoying local hospitality, Ireland is the go-to place for a wedding. It is also the ideal place to find a genuine castle that also offers wedding packages. Most iconic in Ireland is the Ashford Castle, Cloghan Castle, Lisheen Castle, or Belleek Castle. If you are looking for more of a home-grown feel, Clanwilliam House or Brook-hall will introduce you to divine Irish mountains, cliffs, and underground caves.
6. Dominican Republic
There is nothing like an exotic Dominican Republic getaway for a couple who wants an island wedding to remember. Without a doubt, the colonial architecture, the magnificent mountain scenery, and the azure aquatic view are part of this island's appeal. Aside from the waterfalls and the five-star villas, this wedding destination will provide plenty of adventure whether you want to hike rocky cliffs or relax in the Caribbean Sea.
7. Singapore
Singapore is unlike any other Southeast Asian destination because of its tropical climate and colonial architecture. From the Gardens By The Bay to the Palawan Beach, venues like the Flower Field Hall or Tamarind Hall will capture divine Singapore culture.
No matter what the theme or season, SG Wedding Favors delivers worldwide so that you do not have to worry about finding quality décor and favors. Feel free to contact us for more details.