A spring wedding is just the thing to capture the best that nature offers. From outdoor venues and fresh spring flowers, there is an abundance of ideas that couples can tap into for a truly memorable wedding and reception. From a simple ceremony to a grand affair, a springtime wedding will guarantee that your guests leave in awe. Here are three favorite spring wedding trends for 2018.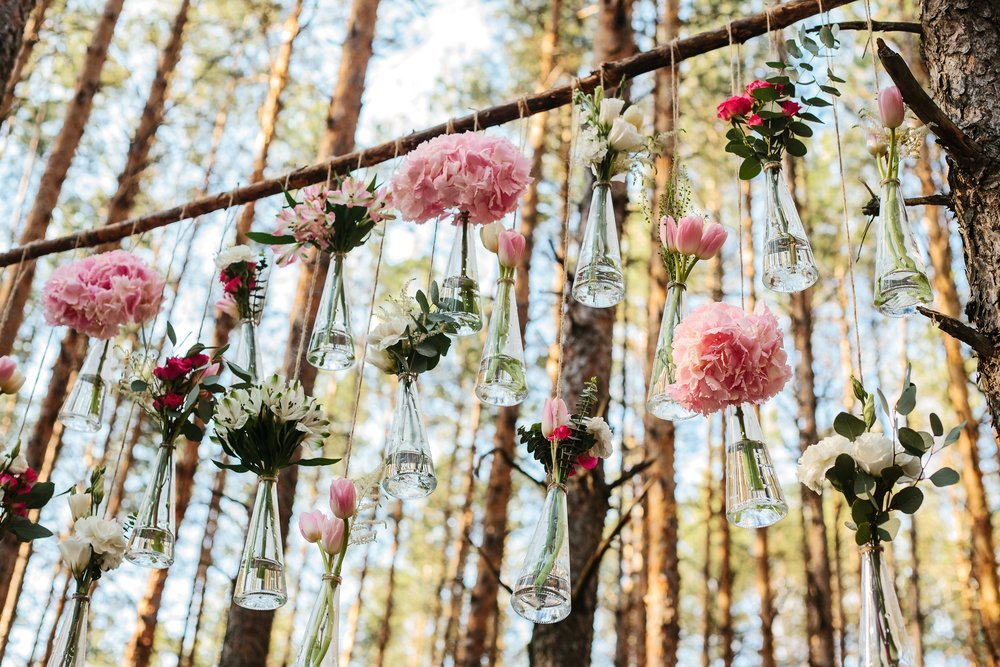 Outdoor Venues
Spring is the ideal time to choose an outdoor venue for your wedding. From the seating arrangement to the floral infusion of color and greenery, it offers couples many choices from newly manicured lawns to rural locations. An outdoor venue for a ceremony would be an excellent way to transform a favorite place for couples into a remarkable wedding venue sure to be remembered. While rustic is still trending in 2018, tropical themes are going to set the stage for a popular wedding venue as well.
Rustic Venues
A favorite wooded area, a rustic barn, a garden, or a country location can be transformed into beautiful venues that accentuate all that a spring day offers. It is the perfect venue for a minimalist DIY wedding, or you can convert the site into a grand affair.
Tropical Venues
There is nothing that captures the spring season better than the sweet smell of tropical flowers which makes a beach venue the obvious choice for a wedding in 2018. Add to a beach location your favorite tropical flowers like hibiscus, clivia, and orchids, and it will prove to be a breathtaking scene that will surely make your guests take notice.
Floral Décor
Spring is about new blooms, and nothing represents that idea better than flowers to set a romantic wedding scene. Metallic colors, violets, gardenias, dahlias, succulents, and unique toned flower décor are setting the tone in 2018 as prime flower selections.
Circle Floral Arches
One of the most romantic moments in a wedding is during vowel exchanges. There is no better backdrop than a floral arch. In 2018, couples are opting for rustic, circle shaped arbors instead of the traditional U-shaped arch or trellis. The circle shape represents eternity and perfection, so it is the ideal choice to infuse your favorite flowers to set the backdrop for your wedding ceremony.
Floral Invitation Patterns
Floral wedding invitations are all the rage in 2018. More importantly, they also set the tone for the ceremony and reception. A stylish floral pattern can influence your invitations, the reception table arrangement, the place card holder design, or the décor which is the ideal way to coordinate colors schemes.
Fresh Menu Choices
The best thing about a spring wedding is that there are many farm fresh choices for a menu selection. From refreshing fruit-inspired cocktails to fresh fruit and vegetable selection, spring menus will allow you to celebrate with an exquisite meal that guests will truly appreciate.
When you choose a spring theme, you have much influence in how you choose to personalize it. Like all wedding decisions, you can simplify your selection just for the venue, or truly infuse spring into the intricate décor design, cake selection, and table arrangement. Regardless of how you want to welcome your guests to a beautiful spring day, it promises your friends and family will appreciate all that the springtime brings.