So, you're short on time, money or didn't get your dream venue booked in time for your big day. How do you manage to pull things off when you have so many obstacles in the way? One of the easiest things you can do is to host a wedding ceremony and reception in the same location. You'll be able to do so much more than you even imagined when you eliminate the need to rent and decorate separate locations.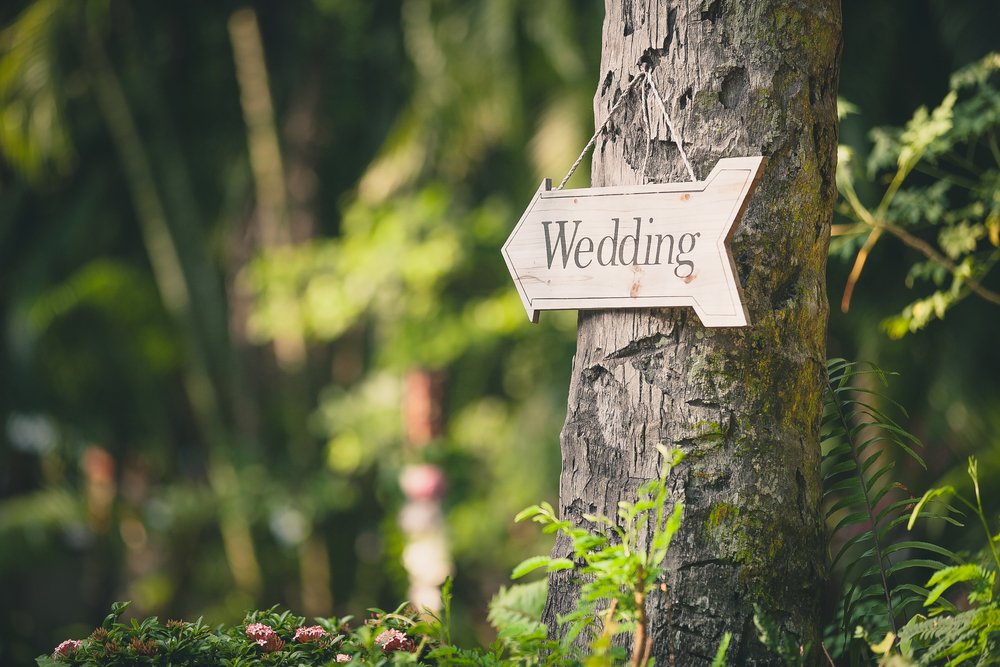 Here are some of the advantages of choosing one location for both your ceremony and reception:
Table decorations can double as wedding favors.
Select the best gifts you can buy. Then, incorporate them into the décor on each table you have available. Doing so makes it easier to tear things down as your guests essentially clean up after themselves by taking the wedding décor off the tables and home with them.
Non-traditional seating arrangements can be made for the ceremony.
Hay bales can be used for a rustic wedding while lounge chairs are perfect for a beach-themed destination. Vintage benches and pews work wonderfully for traditional themes. Don't forget to think outside the box and use what is available.
You can change into something more comfortable once everyone is seated.
Your reception is a busy time where you'll be eating, drinking, conversing, and dancing. It's perfectly okay to want to change into something less restrictive. You can do a quick wardrobe change as everyone finds their way to their seats. This protects your dress or tux from damage. That's one of the benefits of having one location for your wedding. You can leave a change of clothing in the dressing room with ease.
You have better control of timing.
You won't need to try to coordinate arrangements from two different locations. Instead, things run more smoothly because you're there to provide instructions. Everyone knows their roles which makes it less stressful for you overall.
You won't be stuck paying for two sets of staff and clean-up.
One group of people can handle cleaning up the venue opposed to two. This saves you valuable resources as many caterers and clean-up crews charge by the hour. You'll spend less time negotiating a price and signing contracts so you can move on with the rest of your wedding plans.
Hosting your wedding in one location alleviates cost and stress-related travel to another destination. It allows you to save time by making it possible for you to decorate once without needing to do it a second time. You won't have to provide a map or directions to a second location which can confuse people from out of town.
You can order from us what you need to make your ceremony and reception a success. We accommodate all types of themes, cultures, and budgets. The most important thing to remember is to give your order plenty of time to arrive to its destination. With so many people using our services, it pays to plan ahead for the delivery of your products.