One of the most asked questions by wedding couples is, "Who should receive gifts at my wedding". The simple answer is: Anyone who plays a role in planning your wedding or reception deserves recognition from you. Now that we have that out of the way, the next obvious question is how much should each gift cost. Well, that is a tricky question as it depends on a few critical elements.
What is your budget?
How involved was the receiver of the gift?
What is the relationship of the person to the bride or groom?
Here is a list of the people you should give a token of appreciation for their time and dedication.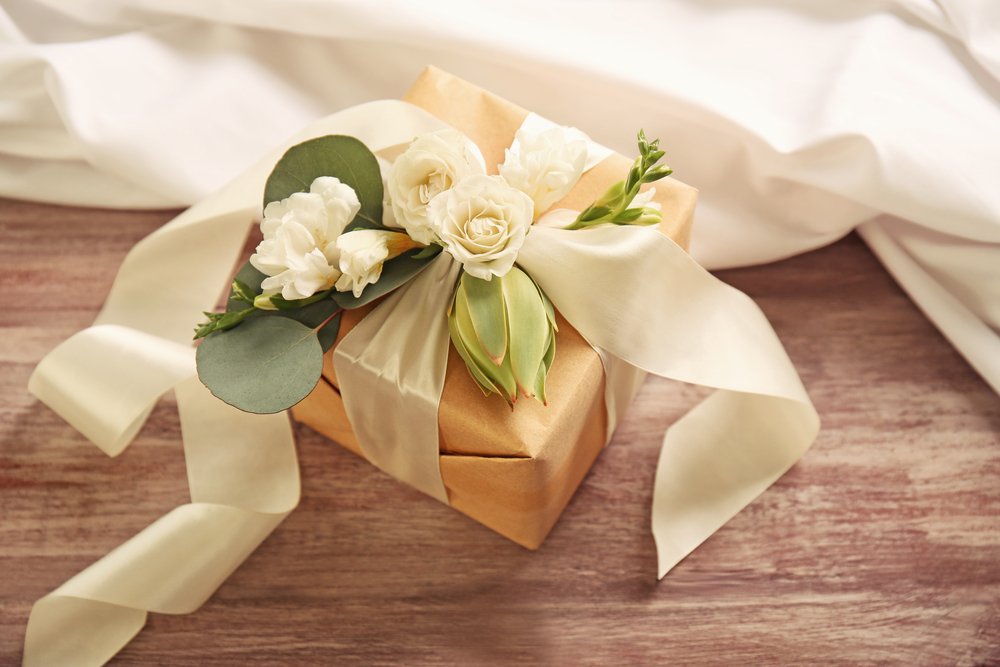 Family
Parents Of The Bride And The Groom (including step-parents if applicable)
Family Members Who Participated, Supported, Or Contributed
Budget: $150.00 or above
In general, family members play a significant hand in planning, paying, and overseeing the wedding day operations. You should expect to spend the most on your parents, grandparents, or close family that took the initiative to make your day a special one.
Bridal Wedding Party
Maid Of Honor
Bridesmaids
Junior Bridesmaids
Budget: $50.00-$100.00 (Base your range on the role of your party)
When thinking about gifts for your bridal party, you need to think about how much they contribute. They typically buy their gowns and accessories, pay for the bachelorette party and bridal shower, and they will purchase you a gift that you should reciprocate. Bridesmaids also commit time and energy to ensure you have a perfect wedding day.
Groom's Wedding Party
Budget: $50.00-$100.00 (Base your range on the role of your party)
Much like your bride's budget, the groom's party should also depend on what each person contributed to the wedding. The grooms also buy their attire which you need to show your appreciation. Groomsmen pay for the bachelor party, usher guests to their seats, and make sure the groom makes it to the wedding on time. While their roles may not be as active as the brides, they do play an essential role in the groom's well-being, so show your thanks.
Wedding Or Ceremonial Involvement
Flower Girl
The Parents Of The Flower Girl
Ringbearer
Parents of Ringbearer
Budget: $20.00-$50.00
The role of your flower girl and ring bearer are minimal when compared to the roles of others in your party, so you do not have to spend as much on a gift for them. You should remember that their parents have spent out-of-pocket for their attire, and you should buy something that shows you are thankful.
Anyone Who Contributed In The Ceremony
Anyone Who Contributed To The Planning Stage
Budget: $20.00
You will need to say thank-you to anyone who helped you during the planning or ceremonial stage of your wedding. It may include family, friend, or co-worker who did things like decorating, participating in the ceremony, or contributing music.
Your Wedding Coordinator
Budget: 10% of the coordination fee
You might think it is customary to buy your wedding planner a gift. Much like your other paid vendors, tipping is the standard approach you should take when thinking about what to give your wedding planner. Plan on ten percent, and if this is above your budget, tip what you can afford as your coordinator will appreciate the thought.
SG Wedding Favors provides a wide range of gift ideas for everyone on your list. For those special ones, you can also personalize your gifts to show your appreciation and thankfulness.