Each year presents new wedding trends to follow. Although 2020 may not have gone as expected thus far, you can quickly turn things around by planning your upcoming wedding. By choosing a theme and deciding which details to focus your energy on, you can overcome the challenges that COVID-19 has presented in recent months.
Keeping Your Wedding Celebration Fun, Current, and Memorable
There are things you can do to make your wedding celebration one that people can't stop talking about. Among the easiest is to find a trend that you want to follow and incorporate it into your ceremony or reception. Knowing what's hot and not each season allows you to create an experience for your guests that they truly enjoy from start to finish.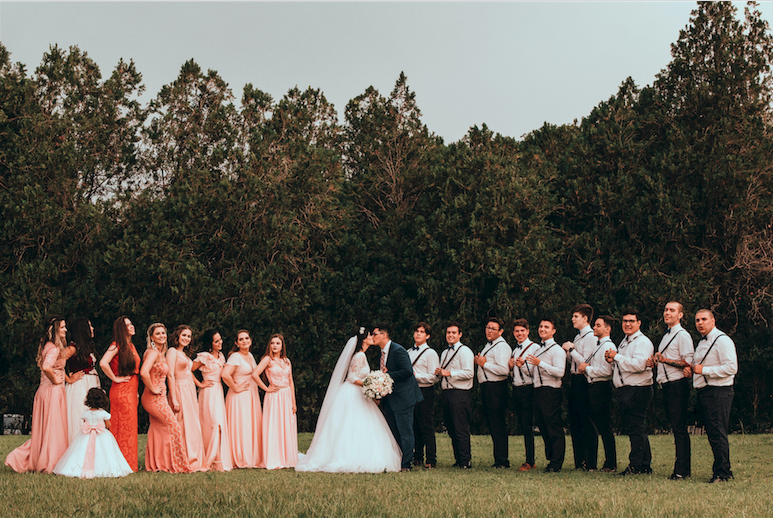 Here are five wedding trends that you'll want to consider for your big day:
Coral is the color of the year. A shade that you wouldn't typically expect to see at a wedding, it's among the hottest trends this year. Anything goes when it comes to matching the color, too, with a wide range of complementary and contrasting colors to choose from right away.

Metallics are making their mark once again. Who doesn't want a little extra sparkle in their lives? Metallics make it possible to add a modern twist to traditional themes. You can use them for table decorations and even incorporate them into your wedding apparel.

Lab-grown or sustainable diamonds are the ethical option. A more eco-friendly option all the way around, lab-grown diamonds are exceptional. They're also far more affordable. You can have them cut in any shape and set in any type of setting.

Lanterns cast a warm glow over guests during evening events. It's an alternative to string lighting. Lanterns can also serve as decorations that your guests enjoy looking at while waiting to eat. Available in a range of colors and sizes, you can use them to set the mood of the event.

Eco-friendly receptions put the planet first. As a good steward of the earth, you want to do what's morally right. Instead of doing a one-and-done type of wedding, you make decisions with the future in mind. Taking good care of the planet is among the greatest gifts you can give yourself.
Picking and choosing the trends that add value to your wedding day takes time. It requires some research and planning, too. If you want to make the occasion one that impresses your family and friends because of how thoughtful, fun, modern, and memorable it was, we can help!
Following Wedding Trends Online Helps You Decide Which are Right for You
Your wedding day is supposed to be special. Let SG Wedding Favors make it one of the most memorable occasions of your life. You've got plenty of trends to follow, with each offering a varying degree of excitement to your wedding ceremony or reception. Let us be your source for incredible decorations and gifts for your wedding party.