For the past few years, many weddings have been greatly influenced by the Pantone Color of the Year. Think back to 2016 when the Color of the Year was Rose Quartz (also known as Millennial Pink). Popular websites like Pinterest were filled with weddings of muted pinks. The same with 2017's Greenery. If you're looking to plan your wedding soon and are looking for a color scheme, one of the best places to start is with the Pantone Color of the Year for 2020: Classic Blue.
Classic Blue is a vibrant, royal blue akin to the night sky or the depths of the ocean. It's both vibrant and serene at the same time, and it looks good when paired with a variety of other colors. If you're interested in incorporating this lush color into your wedding, here are some popular ways.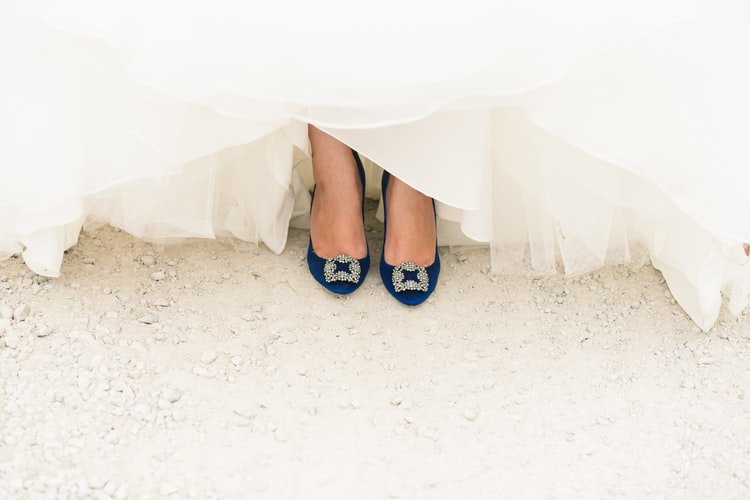 Bridesmaid Dresses
Classic Blue bridesmaid dresses add a brilliant pop of sapphire coloring to your wedding and look extraordinary in professional pictures, especially when paired with whites, silvers, golds, or lush Greenery. When picking out bridesmaid dresses in this color, stick to sleek dresses that are more fitting for a mature, royal appearance that is sure to embrace and boast off the blue. If solid Classic Blue dresses seem a bit too matronly for your liking, you can add some fun and flair by choosing a pattern that mixes white and blue.
Stationary
You don't have to wait until your wedding day to start adding in this lush, royal color! When you're sending out your invitations and RSVP forms, you can incorporate Classic BLue into the envelopes or cards. Top it off with gold or silver embellishments and calligraphy, and your invitations alone will look like they're worth a million dollars.
Wedding Cake
This is one of the most popular ways to add Classic Blue to your wedding. A classic white tiered cake is instantly transformed with just some added piping of blue icing as an accent. This is an inexpensive addition that adds a pop of color without overwhelming your wedding.
Table Setting
From placemats to table runners, Classic Blue will make the tables at your venue look majestic and welcoming. Such a royal, lush color will add a flair of luxury to your wedding without causing you to go out of your budget. If placemats or table runners are too bold for your liking, you can also mute the color slightly by adding in white, such as with a lovely blue and white vase for the centerpiece.
Bouquet Accents
If you have a light bouquet, such as white roses, then Classic Blue makes a beautiful accent. You can incorporate this color either through the use of a blue ribbon or even airbrushed baby's breath, which will add a pop of color while also making your bouquet look fuller by adding more stems and texture. Classic Blue also looks exceptionally good with sunflowers.