Is a wedding guest book necessary? It is a question that will come up between brides and grooms when planning a wedding, so you will want to read this article and consider these five reasons if you are undecided as it will provide several benefits that you should not overlook their value.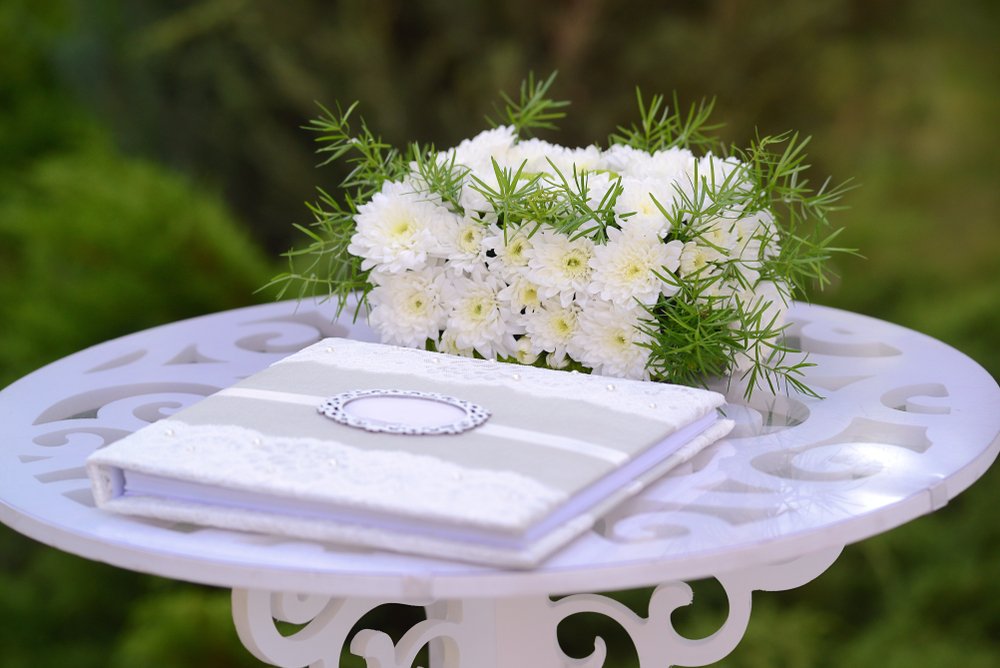 1. You Have A Record Of Everyone In Attendance
As the bride and groom, you will not have the time to stand at the entrance and greet your guests, so having a guest book will welcome people to sign in before being seated. As many attendees are friends and family, a guest book also serves as a friendly reminder of the people you will most likely want to invite to anniversary parties, holiday events, or family get-togethers. You won't forget anyone which makes it a helpful item to have.
2. You Can Use Your Guest Book To Mail Thank-You Notes
Wedding thank-you note etiquette is a must-do for couples. Sure, you could rely on a digital registry or send an e-note, but not all guests choose to buy online. Never being late to reply is also a cardinal rule because weddings are such special occasions, so you must send a hand-written card and get them to your guests on time which is why a wedding guest book is a valuable asset to have. Ask guests to leave their contact address in the book, so you have a backup source in case you miss any guests via your gift registry.
3. You Have A Keepsake That Is Guest Inclusive
There are certain things that help wedding guests feel inclusive. They can participate in the wedding, sample delicious cuisine, view the favor table, take photos, toast the couple, fill out advice cards, or celebrate with the bride and groom until the early morning hours. After all of that, your wedding guest book is one of the few things that remain to remind you of all of the events you planned to make your guests feel welcome and relaxed.
4. Your Guests Create Memories In The Moment
As the bride and groom, you will be getting ready for the wedding which means you will miss your guests' arrivals. You can use your wedding guest book to record what is happening in real time by taking a non-traditional route and asking your guests to take pictures to add to your guest book. You will also get a sense of what you missed.
5. It Is An Affordable Option
The average cost of a guest book is $62, so this is an affordable option to create a memorable experience for you and the guests who chose to enjoy this spectacular day with you. SG Wedding Favors has a guest book for every theme, and best yet, our prices start as low as $35.00. If you really want to go with a non-traditional option, you can also opt for a signing canvas which still allows you to create a memorable experience.
While some traditions are okay to pass on, a guest book is sentimental and will last a lifetime. Before deciding on this issue, consider these five reasons for choosing your wedding guest book.