Of the many considerations that couples make when planning a wedding, the theme is among the most important. It sets the groundwork for the upcoming months and makes selecting items that tie into the theme fast and easy. When looking for ideas to choose from, don't discount different countries. If it has been your dream to visit a location, or you plan to go there on your honeymoon, you can make it part of your ceremony and reception rather quickly.
This guide shows you how to celebrate travel and the cultural diversity of our planet. It gives you suggestions on items that you can buy to decorate with, and how to make the displays stand out. By the time you're done reading it, you'll have some of the most important details about your wedding set in stone.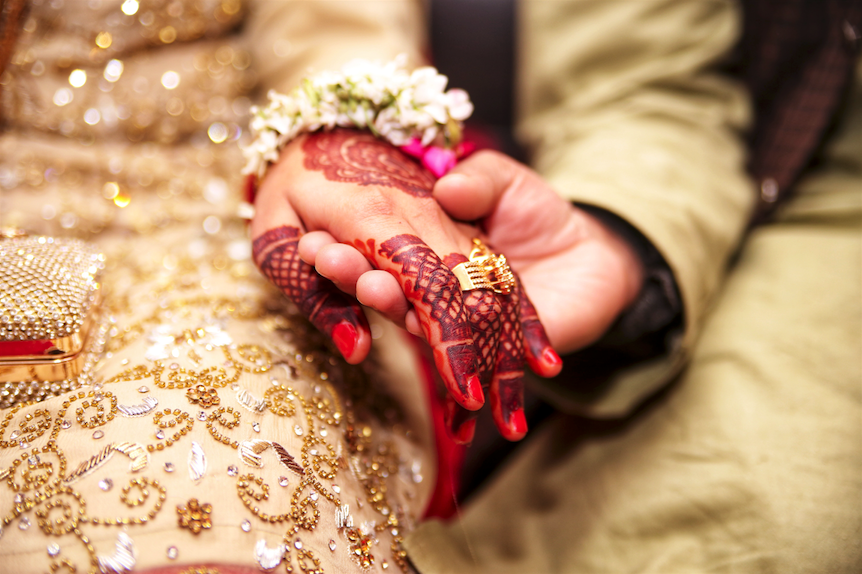 How to Make Your Indian Wedding Unforgettable
Part of the appeal of a venue is how it looks and makes people feel when they enter it. The décor that you choose can complement the setting. It can tell your story in a way that others understand and appreciate.
Here are five décor ideas for your Indian wedding:
Peacock DIY Favor Boxes. You can personalize the boxes and fill them with sweets from India. It's a great way to introduce your guests to some of the tastes that come from another region of the world. It's also the type of favor people appreciate because it doesn't take up space in the home.
Allerines Premium Tea Favors. Similar to the peacock boxes, tea favors contain a tea bag and a personalized message. It's something your guests can take home and enjoy when they need a pick-me-up. You can add details about your wedding date on the outside of the packaging for sentimental reasons.
Celebration Elephant Luggage Tags. Who doesn't love to travel? Every time that your guests venture to a new destination, they'll see your luggage tag on their bag. They'll remember the wonderful time that they spent in your company on your wedding day.
Natural Soy Wax Candle Favors. Perfect for evening weddings, candles give the room a glow. The ambiance is unforgettable. Everyone can take the candle on their table home with them, too, after the flame has gone out.
Lucky Elephant Bottle Opener. Beautiful and memorable, this décor item is also a wedding favor. Sending all the adults home with their bottle opener is a great idea. It's something they'll cherish and use long-term.
You've got many different decorations to choose from thanks to our extensive online catalog. Choose the ones that appeal to you the most and find ways to display them throughout the venue. People will know without a shadow of a doubt that the theme you chose is Indian by the beautiful elephants and bright colors you chose to share with your guests.
Place Your Order with SG Wedding Favors as Early as You Possibly Can
Your Indian wedding can be everything you dreamed it would be. Choose the right decorations to tell your unique love story. Everything that you need can be found online at SG Wedding Favors. You can even personalize some of the options to make them more memorable for you and your guests to enjoy.
Don't forget to place your order early to make sure that all of your decorations arrive in time for your big day. Delays have been occurring worldwide because of COVID-19. You can avoid the hassle of replacing decorations by placing an order just as soon as you've decided on the date, theme, and colors of your wedding.