Planning a wedding can be a lot of work, but it's also enjoyable. When else are you able to personally choose every detail of the event that you're planning? As a couple, you can include details about your life, passions, dreams, and interests in your ceremony and reception. With a little creativity, you can pull off an event that people can't stop talking about for a long time.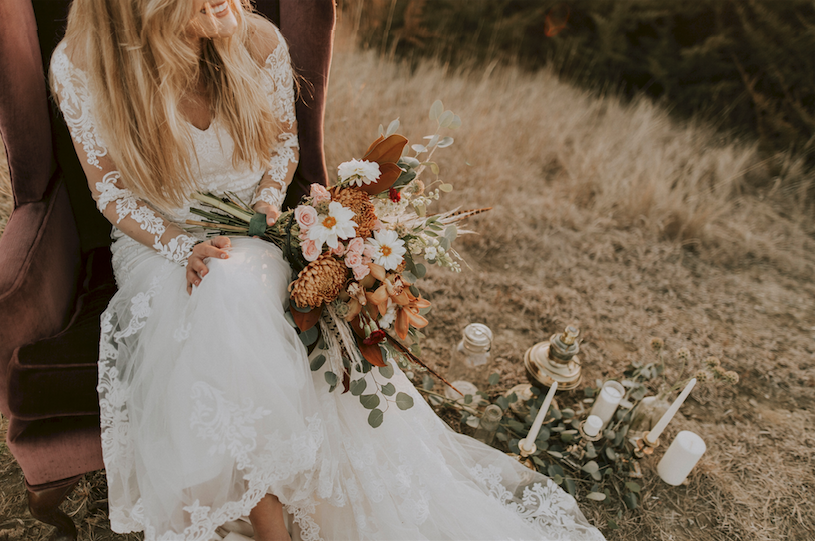 Making Your Wedding Day a Unique and Memorable Celebration
Your wedding day is one of the most special days of your life. Creating a celebration that feels authentically you is essential. It takes planning but can be executed relatively quickly by coming up with a theme that embraces who you are as a couple.
Here are five ways to infuse your personality into your wedding preparations:
Through the location(s) you choose for your ceremony and reception. It can say a lot about who you are and what you value. You may want to get married and throw the reception in the same location. That's perfectly fine. Again, details such as if you get married indoors or outdoors, at a church or in a barn, tell your unique story.

By what you choose to wear. Some people want to go all out by being traditional with their choices. Others prefer more casual apparel. Whatever you decide to wear on your wedding day says a lot about you and who you are as people.

How you decorate the venue. It's your opportunity to tell your story. The decorations that you choose to include as part of your big day can add a sense of mystery, romance, or delight. After you've chosen a theme to follow, you'll have no problem finding ways to make the occasion personal and memorable.

The food you decide to serve. Choosing a type of cuisine can be very interesting. There are so many options to choose from, after all! What you decide to serve your guests can be part of the story. For example, if you've chosen a Paris theme, you may have baguettes instead of standard bread.

With the photographs, you have taken. You can get very inventive with your wedding pictures. Speak to your photographer about props and other ways to make your photographs look incredible in appearance. You can come up with a plan for your wedding day that helps the process move along smoothly.
There are many things you can do to make your wedding personal and meaningful. The suggestions above are a starting point for your creativity. Allow them to inspire you as you continue to come up with ideas that help you reach your goals as a couple. You'll be able to create the perfect look and feeling for your guests to enjoy on your wedding day.
Select the Right Décor and Gifts to Make Your Dream Wedding Come True
Make your wedding bold and beautiful! You have plenty of ideas to work with after reading the list that we supplied to you above. When you shop SG Wedding Favors, consider each option by imagining how it would look when placed inside your wedding venue. Then, place your order and wait for your decorations and gifts to arrive so that you're ready for your big day.