We recently posted our 2019 theme ideas to watch out for. So, we thought it was a great time to also talk about reception ideas as well so that newly-engaged couples and planners have all the information needed to plan a truly stunning, interactive wedding event. Here is all the latest on wedding innovation and design aesthetics you should watch out for in the coming year.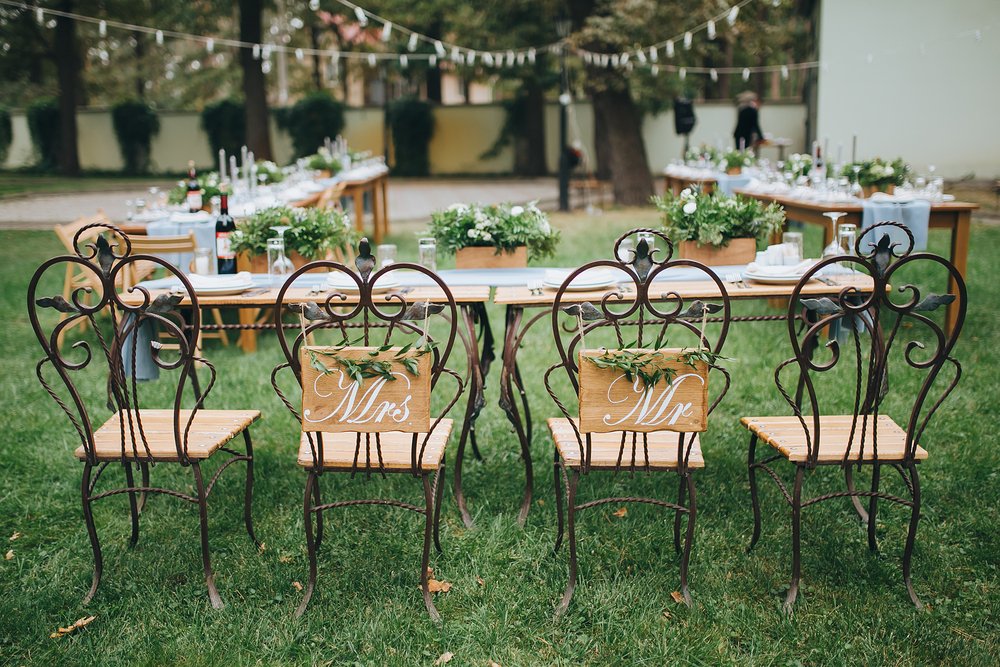 1. Floral Installation Centerpieces
As we learned in 2018, floral installations have led the way in décor from hanging them to long-table decoration. There has also been some popularity with hanging floral installations that cost $700 or more, but now you will have smaller, more intimate and affordable floral installation centerpieces for décor or your guest reception tables.
2. Natural Wedding Décor
Classic beauty will be one of the most noticeable changes since planners and brides have been greatly inspired by the Markle Effect that showed less could say a lot. From natural makeup to simply styled half-upsweep hairstyles, a neutral aesthetic will be a must-have.
3. Weekend Weddings
Wedding weekends are now on-trend as couples are opting for a three-day event with multiple activities that culminate with a Sunday wedding and afterparty. From the welcome party to daily brunches, brides and grooms are redefining this tradition. This plan allows family and friends the opportunity to gather as two families to celebrate at pre-wedding get-togethers and leave as a blended family celebrating at after-parties.
4. Quality Bouquet Flowers
In 2018, there was much use of greenery in the wedding industry regarding décor. Although its popularity is not changing, the greenery that brides want for bouquets have larger leaves attached to beautiful, high-quality bulbs like peonies and roses.
5. Interactive Drink Bars
Caterers are gearing up for 2019 because couples really want simplicity at their receptions. While interactive food stations have been on-trend this year, you will see more interactive drink bars that allow guests to customize their own cocktails which will include whole fruit. If you are going with local, this is a great way to add a specialty.
6. Location Themed Favors
Couples are really thinking more about the favor tables and are choosing things that represent beliefs, desires, or ideas which are available from local vendors where you grew up or represent areas you were influenced greatly by in your lifetime.
7. Succulent Décor On Reception Tables
As we noted in our Top-Rated Favors article, succulents have been a favorite of our customers for a few years now. Experts are predicting it will be a favor favorite that will continue in 2019. Succulents are also trending as table décor on your favor and guest tables as well since they are small and allow for lots of optimal use with décor styles.
If you have not planned your wedding yet, it is a great time to learn more about some of these ideas. Most importantly, visit us at https://www.sgweddingfavors.com/ where we have all the latest trends in favors, themes, and succulent-ready centerpiece decorations.