Planning a wedding can be just as fun and stressful as the day itself. After all, it's your dream day, and you're going to want to make sure it's perfect. Even professionals make the occasional blunder, however, so, if you're going to want to plan your own wedding without the help of a wedding planner, then you'll need to take a few extra precautions. No worries, though. To help you plan your special day, here are the seven most common wedding mistakes to keep an eye out for you that your wedding goes smoothly.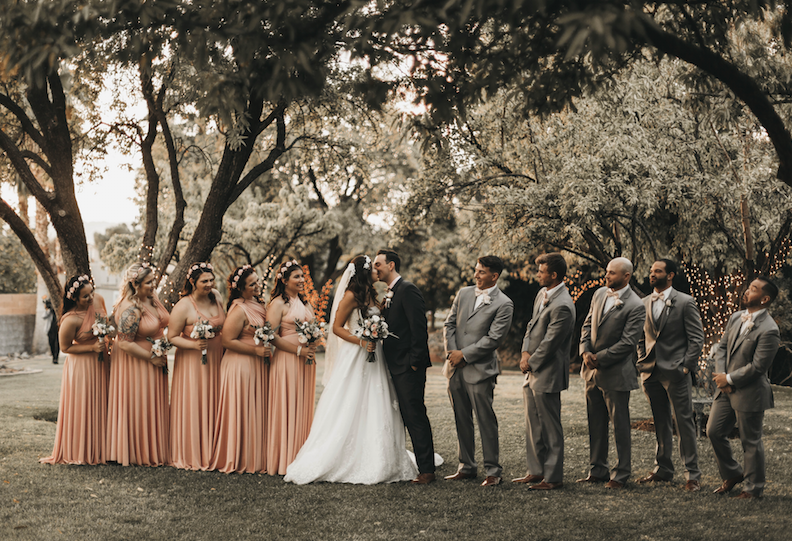 Not establishing a budget first
Few things are as heartbreaking as planning your dream wedding and then forming a budget just to realize you surpassed it after planning the cage of doves. Beat this heartbreak by establishing your budget first and referring to it often during the entire planning process.
Not having a back-up plan
No matter how well you plan any event, there's always the possibility that something could go wrong. You can plan your outdoor wedding on a day where there is a 0% chance of precipitation, and it could still be raining when you wake up. This is why it's important to have a backup plan that can be easily implemented in case of an emergency.
Not thinking about your guests' dietary needs when picking the menu
You have to remember that, while salmon maybe your favorite food and you just have to have it for your wedding, not everyone can eat. Children are picky eaters at best and vegetarians and vegans won't be able to eat this. The best thing you can do is decide on a menu with two to three options.
Micromanaging
Your wedding day is your special day where you get to share your love for your significant other with everyone, and it's only reasonable that you want everything to go perfectly. However, the people you hire - from the caterers to the decorators to the DJ - are professionals and know exactly how to do their job to help make sure your day is everything you ever dreamed. While the occasional advice is okay, step back and enjoy the planning process and trust them.
Trying to please everyone
At the end of the day, this is your special day with your significant other, and, no matter what you do, it's impossible to make sure everyone is happy. Someone will dislike at least one thing, and that's okay. Sit back, enjoy your day, and bask in the wonders of love.
Planning a destination wedding without enough notice for your guests
Destination weddings are beautiful and highly coveted, but they require much more planning than your average local wedding. While it may be hard on you during planning, it can also be difficult for your guests, who will also need to get passports, take off work, make house sitting plans, and more. One of the biggest planning mistakes you could make is not telling your guests that your wedding is in Greece until a week before the date.