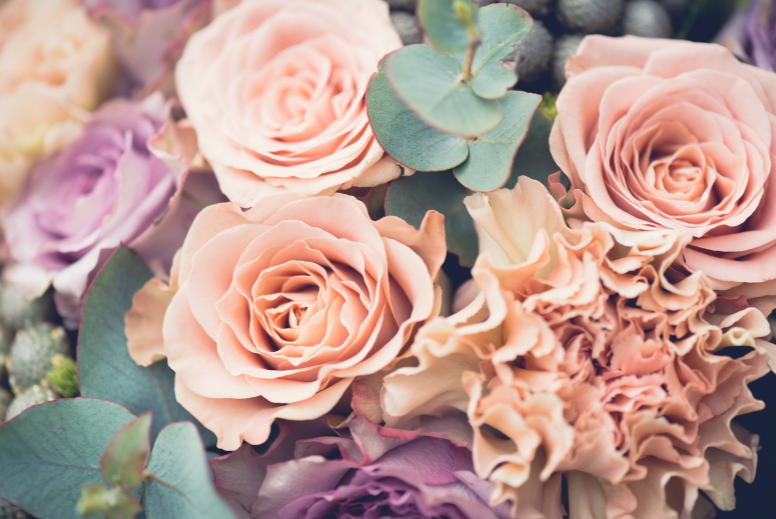 As the focus on the environment grows to never-before-seen levels, some of the trends and traditions we see at weddings are changing and evolving. Just as throwing around a bunch of rice or littering the ground with glitter is no longer acceptable, other things may weigh on couples' minds. Depending on your level of engagement, you may want to think about incorporating some natural elements into your ceremony. Or, at the very least, you could replace your cut flowers with some more eco-friendly, and affordable, alternatives.
Artificial Flowers
Already, there are gorgeous examples of silk, rayon, and other forms of artificial flowers, greenery available out there. Many of them are even designed for weddings and come in arrangements with baskets or vases for use as a centerpiece. There is even fabric rose petals for the flower girl or boy to toss! Just make sure to clean them up after, and then you can have them as a keepsake for years to come.
In fact, this is a great aspect of the artificial flower choice - the fact that people can take home the centerpieces and decor as favors. This saves you money on favors, but also on the flowers themselves. Fresh-cut flowers are a surprise expense for many couples.
Live Plants
A different idea is to replace the flowers, fresh-cut or artificial, altogether; by using living plants as both your centerpieces and your favors. A growing trend at the moment is the use of baby succulent plants. Succulents are a group of plants that thrive in desert climates for the most part. This group includes some species you are sure to know about, including aloe vera plants, agave plants, and all cactus plants. The benefit of using and gifting these plants is the fact that they are well-known for being very easy to care for. As there are mostly desert plants, they do not need a ton of water. In general, they are very tenacious and not difficult to keep alive. You will just have to choose your style of the pot to match your wedding decor. These can range from the rustic to the refined, it is all up to you.
Let the Venue be the Decor
The last option is for those of you with outdoor wedding plans, or those in a venue with a large glass window. If you are getting married in a park, yard, or garden setting, use the natural world around you to inform your decor choices. Is there a huge Wisteria plant you could create the altar in front of? Is there a gorgeous Weeping Willow tree that you can stand by for the ceremony?
And if you are having a fall or winter wedding, and it is a little chilly to be outside, use any large windows to showcase the beauty of nature behind you. Depending on the style and sensibility of the couple, even a thunderstorm could be the perfect, dramatic backdrop to the vows or the party.