Are you a family member, maid of honor, or a bride's maid responsible for a bridal get-together? It is a huge responsibility that requires a lot of attention to detail. From scrumptious finger foods to party-friendly décor, this celebration is all about the bride, so here are a few more ideas that will make your event one that the bridal party and family and friends will greatly enjoy.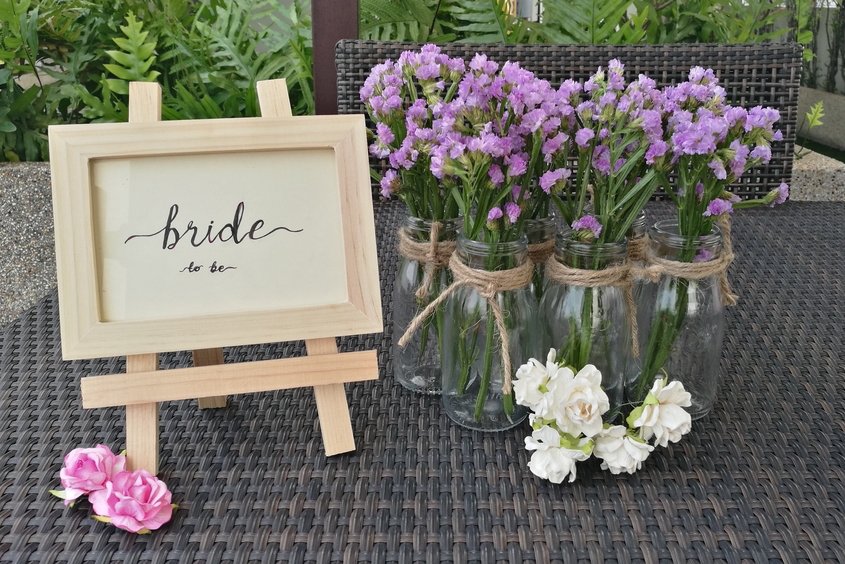 Bridal Party Ideas Your Guests Will Love
Gather the bride's friends and family, add in a few sherbert mimosas, and offer manicures or pedicures. You have the perfect recipe for lots of laughs, fun bridal recollections, and toasts.
Tip 1: Buy Keepsake Glasses With A Wedding Date
Order a set of Flourish Stemless Wine Glasses for your extra special guests. These SG Wedding Favors glasses are inscribed with a wedding date, the bride and groom's names, or any special message you want to add to them. They add the perfect touch for any of these drinks.
Watermelon Gin Punch
Grapefruit And Mint Mojitos
Raspberry Champagne Cocktails
Orange Sherbert Mimosas
Allerines Premium Tea Favors (For Non-Drinkers)
Tip 2: Offer Spa Day Manicures And Pedicures
What do women want at bridal parties? Forget the fun and games. Go for non-conventional things like spa treatments that offer your guests manicures and pedicures. It will help the bride find the perfect shade and style for her wedding. Buying our manicure sets and pedicure flip flops will be just what you need to make your guests feel relaxed, sophisticated, and fabulous.
Tip 3: Serve Finger Foods
Keep the meal light by offering finger foods like cucumber finger sandwiches, sliders, chicken kabobs, cheese plates, fruit platters, and desserts. Do not forget to pick a wedding cake topper!
Tip 4: Buy Décor That Sets The Mood
Are you going for elegance or fun and friendly décor? The bridal party is the ideal time to set the stage for the event by connecting the wedding colors, décor ideas, style, or viewpoint in a way that gauges the guest's reactions. Whether you want to have a sophisticated tableware brunch or a modern spa-themed celebration, your wedding décor must set the mood and style.
Tip 5: Make DIY Wedding Tote Bags
Forget non-usable favors for your party. Make DIY wedding tote bags with all the things your guests will need for the wedding. Here are a few items we suggest you add to your favorite tote.
Sewing Kits – Prepare for rip or tear at the wedding with a needle and thread nearby.
Tylenol – Weddings are headaches for everyone, so be prepared for fast relief.
Dental Floss – Ensure there is no spinach in bridal pictures by having floss ready.
Makeup Kits – Glamour is essential for a wedding party, so make-up kits are must-haves.
Face Compacts – There are never enough mirrors, so give guests one in their totes.
DIY Perfume – Make your own perfume and give it to your guests at your event.
Parasols – For an elegant surprise, a cream lace parasol will add a special touch.
Have you used any of these ideas at a bridal event? Do you have any tips to add? If you are preparing, keep these great tips in mind so that your wedding event is all that guests talk about.